Following Fete Forever, Beyond Wrestling is back with what feels like the fallout show from Fete Forever. However, most of these matches were announced prior to Fete Forever. This episode of Beyond Wrestling Uncharted Territory feels like a big deal as every episode just seemingly gets bigger and better, leading up to the finale! Let's run down the card for Beyond Wrestling – Uncharted Territory Season 3, Episode 10.
Beyond Wrestling – Uncharted Territory Season 3, Episode 10 Full Card and Preview
Only 4 episodes of #UnchartedTerritory left!

$15 TICKETS FOR THIS THURSDAY 12/09:https://t.co/vPXqPj10k6

– @MattTaven/@TedGoodz
– @willowwrestles/@ThePrizeCityOG
– @Atticus_Cogar/@mashaslamovich
– #IronBeast/#HotWheelz
– @TrishAdora202/@Bjo_Mecca
– @MileHighMagnum/@thedanbarry pic.twitter.com/ueI3o40WNs

— Beyond Wrestling (@beyondwrestling) December 7, 2021
Brick City Boyz vs. VBU (Tag Team Discovery Gauntlet)
Brick City Boyz have been getting absolutely booed out of the building since the Tag Team Discovery Gauntlet. Jack Tomlinson and Dante Drago, the team of VBU, are not fan favorites wherever they go. This match could be interesting because they might simply get cheered because there is such disdain for the BCB. While the Brick City Boyz are bigger, stronger, and have been teaming together longer, VBU needs to do all that they can within their power to use their skills in what would be considered an upset here.
Dak Draper vs. Dan Barry
After a hard-fought match against his former tag team partner at Fete Forever, Dan Barry returns to Uncharted Territory to take on ROH roster member Dak Draper. To his credit, Dak Draper has done a decent job at winning over the fans at Beyond Wrestling. To that end, it is that he gets them to boo him. This match should rely heavily on the fan-favorite Dan Barry being cheered and Dak Draper being booed. At the end of the night, Dak Draper will likely pick up that win.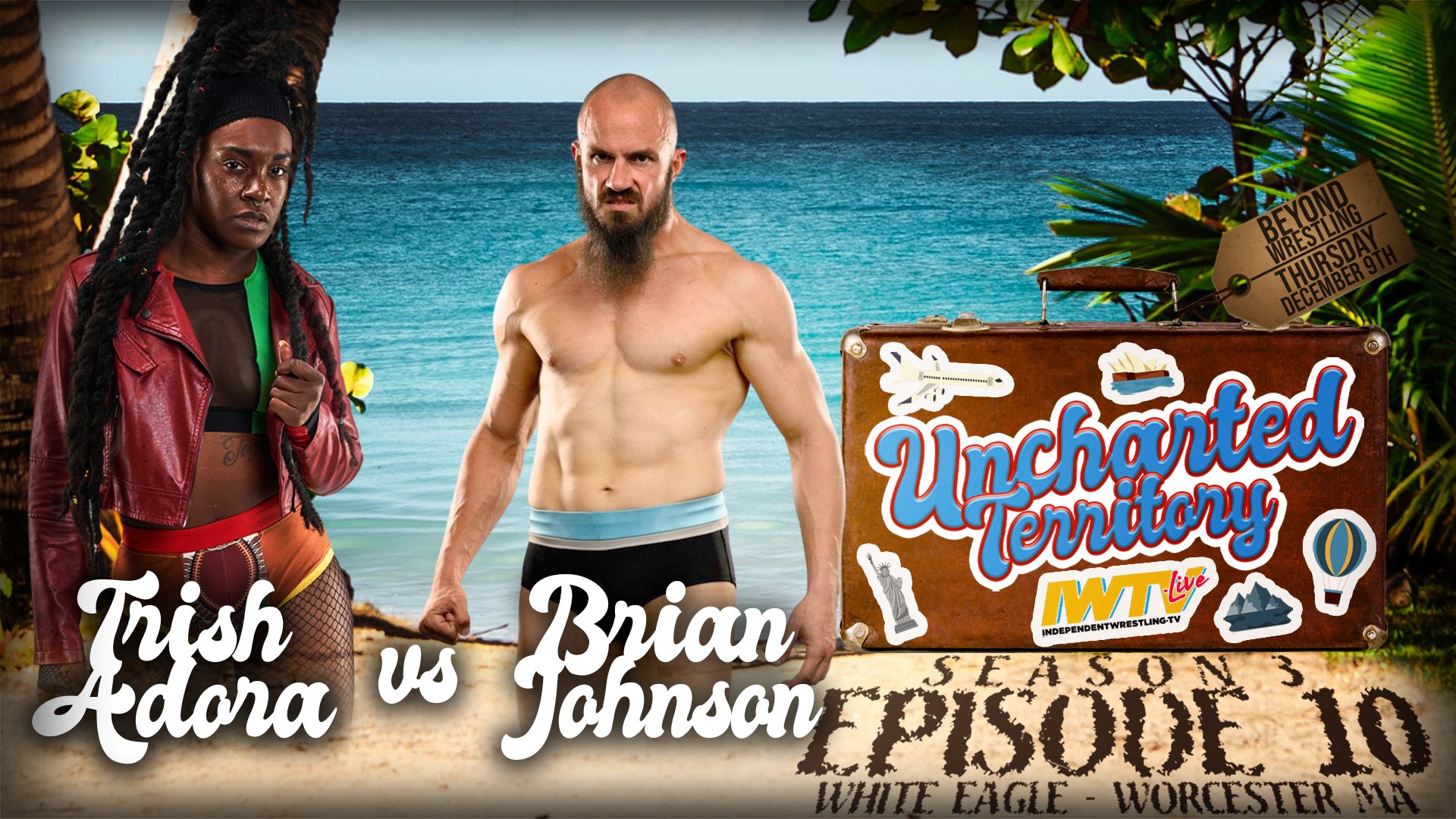 Trish Adora vs. Brian Johnson
Trish Adora is arguably the best wrestler in the world today. Adora has had matches with some of the best wrestlers out there and has put on high-level contests with the best around. When Brian Johnson called out Trish Adora last week after winning a match that didn't even make it to IWTV, the feeling seemed to be one of shock. What has Brian Johnson done to earn a match with Trish Adora? There seems to be a line of wrestlers who could have amazing matches with Trish Adora. Names like RSP, Tracy Williams, Teddy Goodz, Carlos Romo, Matt Taven, and Mike Bennett come to mind.
It just feels like just about anyone else in Beyond Wrestling would have made for a better match-up than someone the majority of the crowd didn't seem to recognize in his debut last week. Hopefully, Johnson proves he belongs in the same ring as Adora. But the most likely scenario is that he just gets out-classed and out-wrestled. This is going to be like the 1992 Men's USA basketball team in the Olympics (the "Dream Team") vs everyone else. And, well, Brian Johnson is everyone else.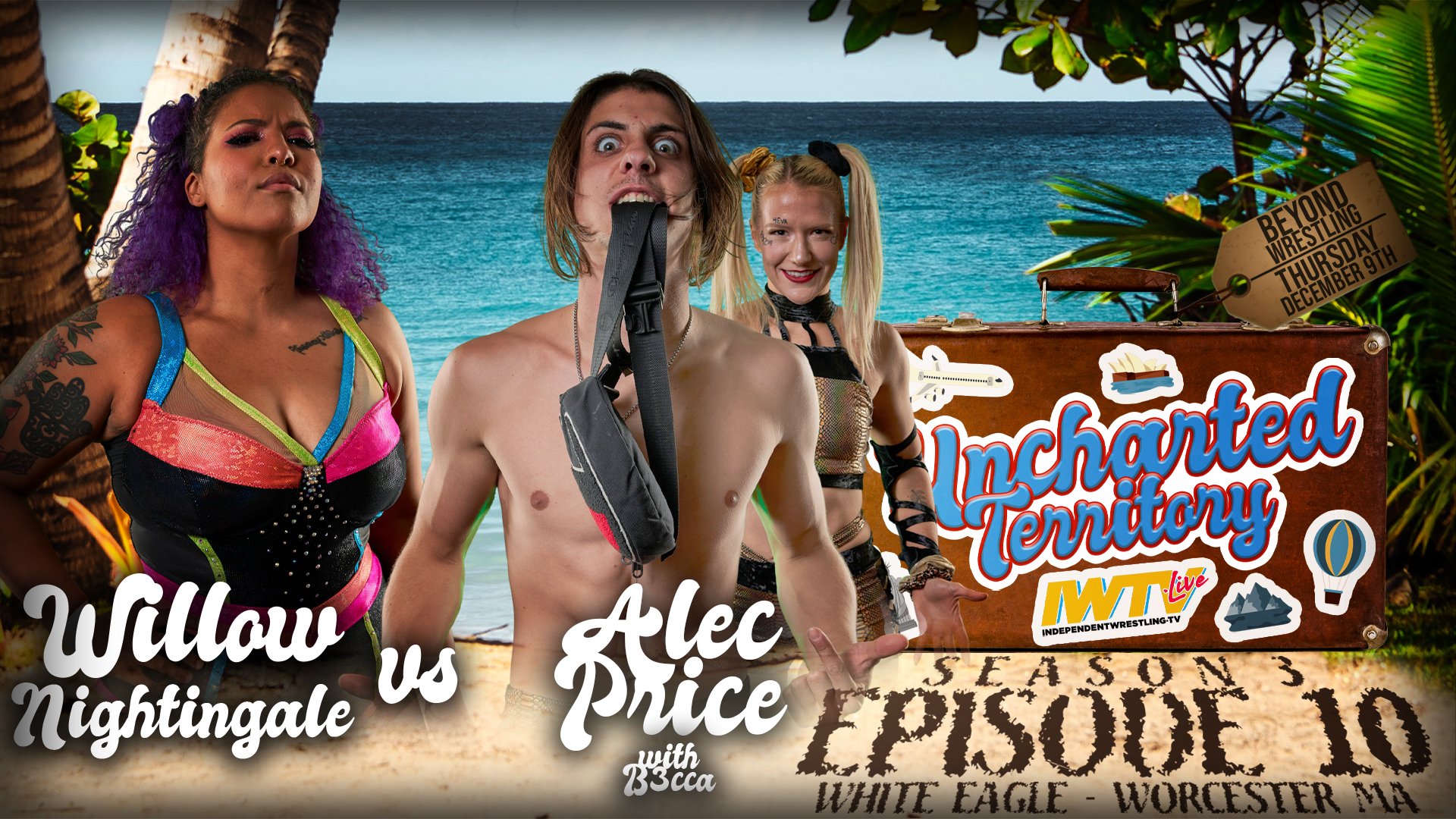 Willow Nightingale vs. Alec Price (w/ B3CCA)
This match was supposed to happen some time ago. It is interesting that it will happen now with Willow Nightingale's sometimes tag team partner Chris Dickinson on the shelf. This match could see Alec Price picking up the win and heading into Heavy Lies The Crown with a title shot against Alex Shelley. However, B3CCA might not be done with Willow Nightingale after the bell rings. What should be an amazing match could quickly turn into a two-on-one mugging. The question remains as to who will come to make the save for Willow Nightingale?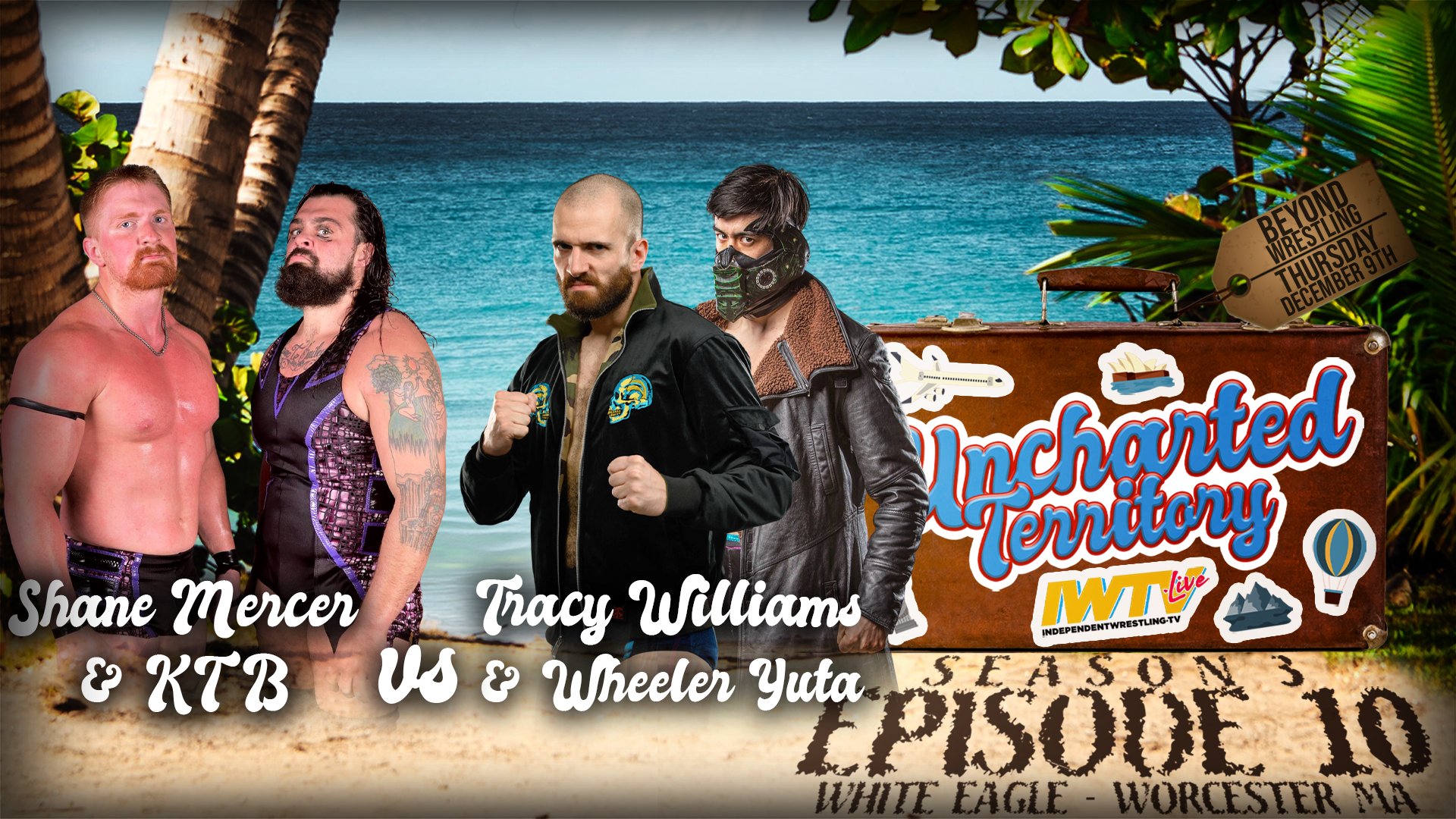 Shane Mercer & KTB vs. Tracy Williams & Wheeler Yuta
Even though Tracy Williams and Wheeler Yuta wrestled each other at Fete Forever, they can still co-exist as a tag team to face Ironbeast in what should be a hell of a tag team match. Ironbeast possesses this raw power to completely beat you down until you can no longer continue. As much as that is true about Ironbeast though, the same can be said for the technical skills of Hot Wheelz. Tracy Williams or Wheeler Yuta could easily lock in a submission but both Shane Mercer and KTB are not the easiest to submit. This is going to be a great battle with the winners only coming out stronger.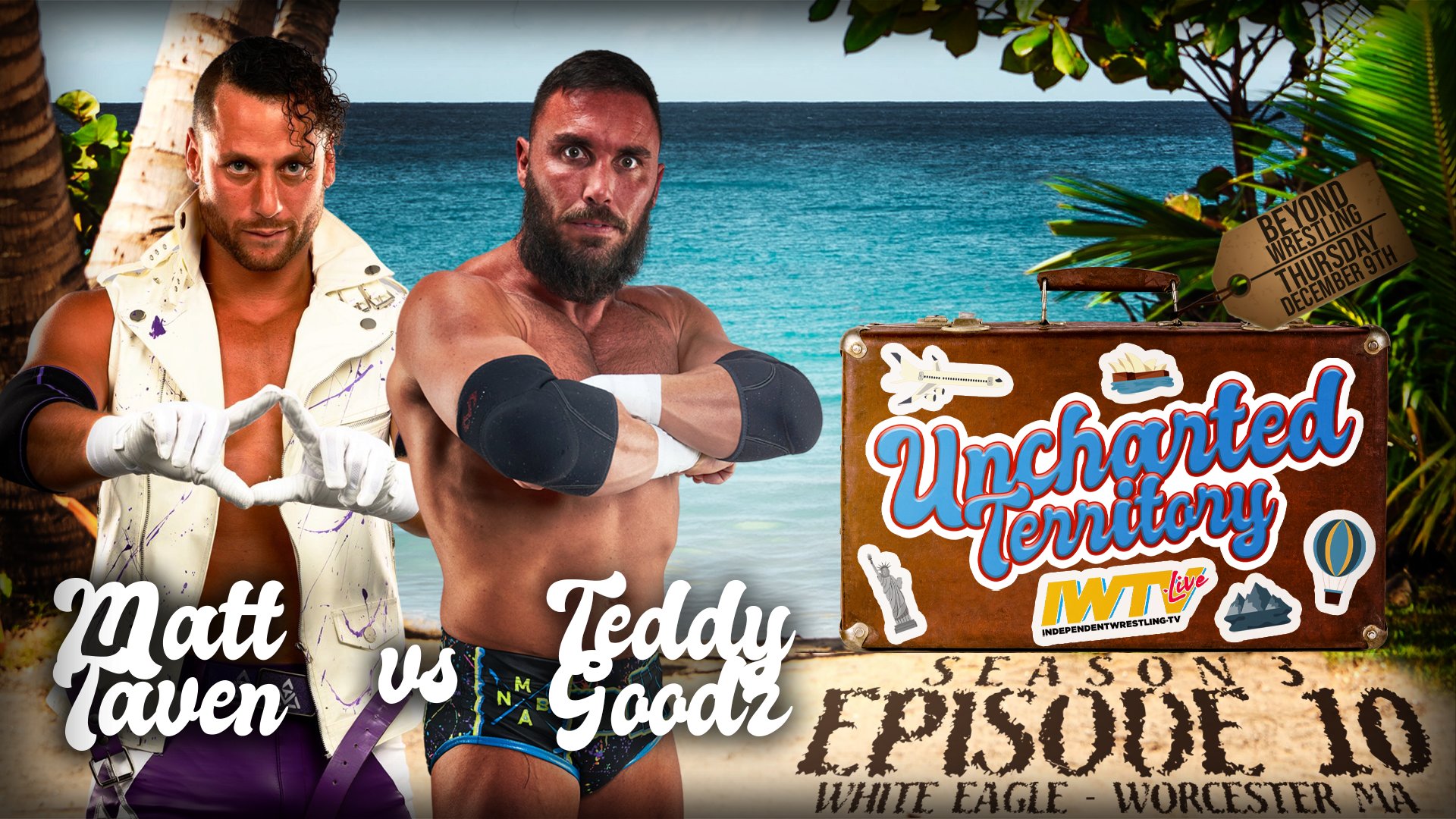 Matt Taven vs. Teddy Goodz
When Matt Taven returned to Beyond Wrestling he recieved a hero's welcome. It will be interesting to see how that changes now since the conclusion of that show saw both Mike Bennett and Matt Taven gang up on Ryan Galeone, Teddy Goodz, and LMK. Ultimately, this should all lead to a tag team match (perhaps for those ROH Tag Team Titles) with Teddy Goodz and Ryan Galeone challenging the OGK (even Maria can be involved opposite LMK). Because if not then what are we doing here? This should still be a great wrestling match and if it can somehow also lead to Teddy Goodz vs. Mike Bennett in the future then it will be even better. Teddy Goodz is coming for some payback and Matt Taven better be ready.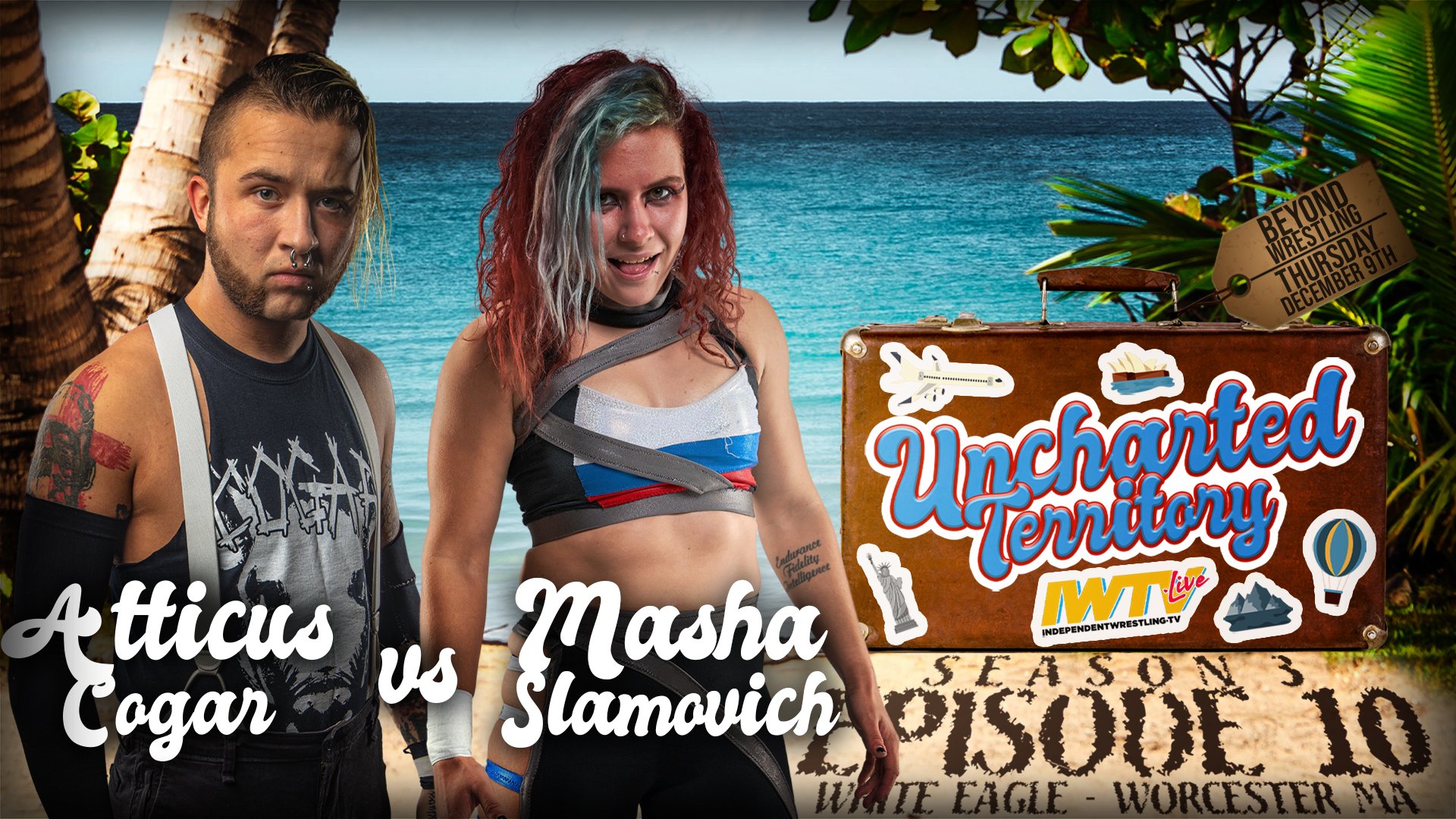 Atticus Cogar vs. Masha Slamovich
Week in and week out, Masha Slamovich has had absolutely crazy matches on Uncharted Territory. Masha Slamovich is arguably the MVP this season, going from a traditional strong style type match with Charli Evans to a brutal hardcore match with Slade. Now Masha Slamovich faces perhaps her toughest challenge in Uncharted Territory as Atticus Cogar makes his way back to Beyond Wrestling. Atticus Cogar is not to be taken lightly. This match feels like it's going to very quickly become a No DQ match. Neither of these wrestlers can be confined to the rules. Masha Slamovich might end this night with neon green skewers stuck in her head, but she also might end this night in victory.
Stay tuned to the Last Word on Pro Wrestling for more on this and other stories from around the world of wrestling, as they develop. You can always count on LWOPW to be on top of the major news in the wrestling world. As well as to provide you with analysis, previews, videos, interviews, and editorials on the wrestling world. Catch Beyond and more indie wrestling promotions on IndependentWrestling.TV.