It's a few days past Halloween and it's time again to set the merch table for the month of October. The idea is pretty simple, we just take a look through some of the new pro wrestling merchandise released last month. We'll go through the usual suspects like WWE and AEW, while also highlighting some independent wrestlers and their merch shops as well.
Check out September's edition here.
Note: Not all of these are good. Some things made this list because they're that bad. It's part of the mystery to figure out what's good and what's bad.
If you'd like to send in a submission for the next month's piece, you can DM Skylar on Twitter.
WWE Shop
I want to cry. I'm not even going to link to this.
All of Brock Lesnar's shirts are pretty cool, including this one.
Pro Wrestling Tees (AEW, Individual wrestlers, etc.)
Pro Wrestling Tees
This new Halloween themed shirt comes from the AEW Women's World Champion, Dr. Britt Baker D.M.D.
Love that merch-hausen.
Alex Shelley will never not be cool.
Support all of the released Ring of Honor (ROH) talent, please. They worked very hard to make the company great.
Whoever designs Hangman's shirts needs a raise.
Join us and whatnot.
NJPW TOKON Shop
I'll say it again – Bullet Club shirts will never die.
Taiji Ishimori never disappoints with his merch.
I know there's a ton of you out there that have always wanted a Great O-Khan tote bag.
I'm not a fan of zip-up hoodies myself, but I like the design here.
Others (ROH, Independents, etc)
ROH released a new set of Honor Pals this month. Bandido and Danhausen are my favorites.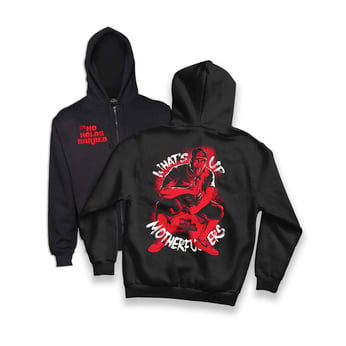 These are both unfortunately sold out, but ICW's merch team needs a spotlight.
I don't know that I would ever call Rhino my uncle.
Impact released a third series of their micro brawlers. Deonna and Willie Mack stand out to me.
More from LWOS Pro Wrestling
Stay tuned to the Last Word on Pro Wrestling for more on this and other stories from around the world of wrestling, as they develop. You can always count on LWOPW to be on top of the major news in the wrestling world, as well as to provide you with analysis, previews, videos, interviews, and editorials on the wrestling world. We release our pro wrestling merch table articles every month, making you aware of all the latest pro wrestling merch out there to purchase.