The first IMPACT Plus special of the year takes place this Saturday, with an exciting card of matches. The Super X Cup Tournament returns, promising to highlight some of the stunning athleticism that the IMPACT roster has to offer. As the locker room prepares for Hard to Kill next Saturday, here's everything to look forward to at Genesis. Which IMPACT wrestlers will be the first to bring in the New Year with a bang?
Super X Cup Tournament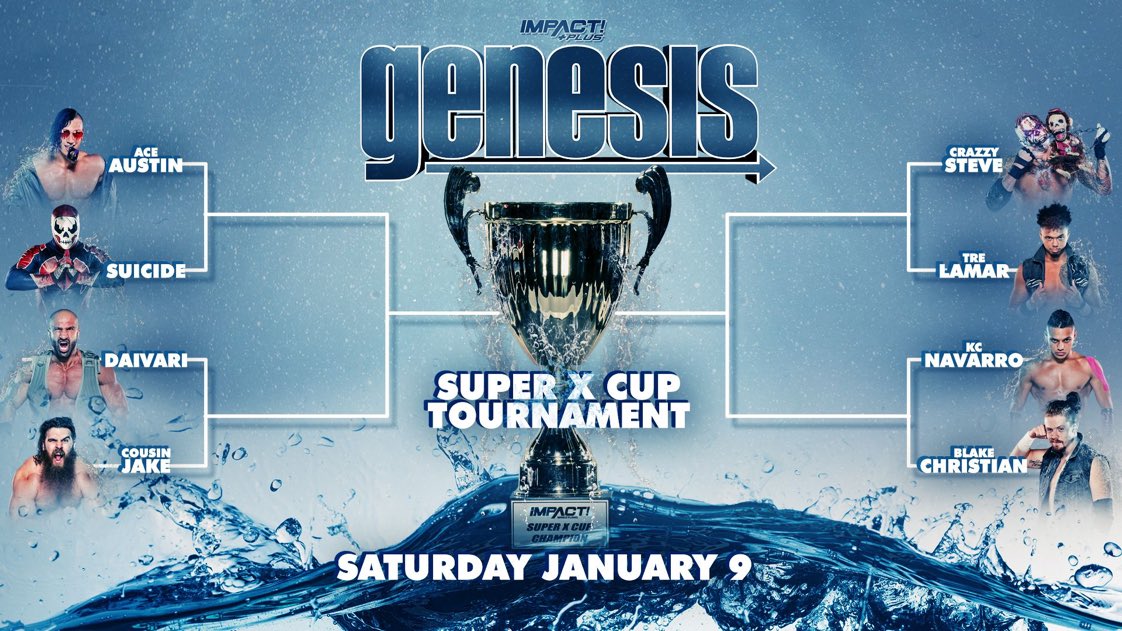 The Majority of the promotion around this special show has involved the return of the Super X Cup tournament, which involves a mix of established IMPACT talent and up-and-coming athletes from around the country. Ace Austin, who was voted X Division Star of 2020, looks to regain the momentum he lost toward the end of last year as he takes on IMPACT veteran Suicide in the opening round. Also, after winning a Fatal 4-way match on this week's IMPACT on AXS, Crazzy Steve looks to extinguish the flame of one of the Midwest's hottest new stars in Tre Lamar. Cousin Jake hopes to refocus his anger over the betrayal of his cousin Cody Deaner on IMPACT by defeating wrestling legend Daivari. Finally, the quarterfinals will be rounded out by a possible show-stealing bout between two young talents, that being Blake Christian and KC Navarro.
Who will etch their name in history as the winner of the 2021 Super X Cup Tournament and follow in the footsteps of past winners like Chris Sabin, Samoa Joe, and Dezmond Xavier?
I Quit Match – Moose versus Willie Mack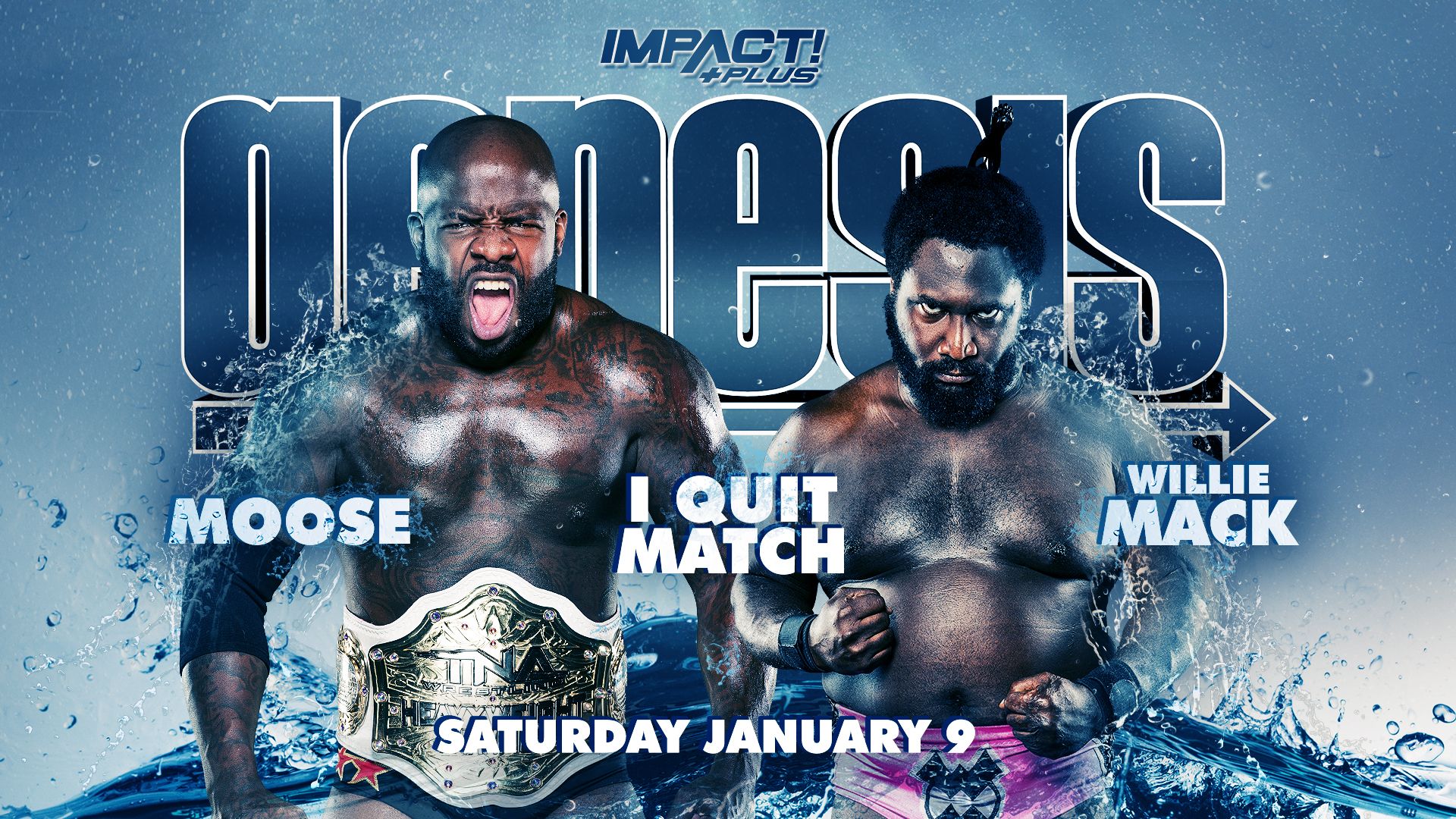 After his brutal cinematic rivalry with EC3 last year, Moose has been on a path of rage and destruction unlike anything seen from him before. His drive and focus have been unmatched, but his temper is equally unchecked. Willie Mack has been the perfect foil for Moose, constantly coming out to check his ego and stop his rampages. The pair met in a no disqualification match back in November, and although Moose came out on top, it seems he has not yet been able to destroy the spirit of Mack. Will the defiant Willie Mack be able to shut down the self-proclaimed TNA Heavyweight Champion, or will Moose break Mack once and for all?
Jordynne Grace versus Jazz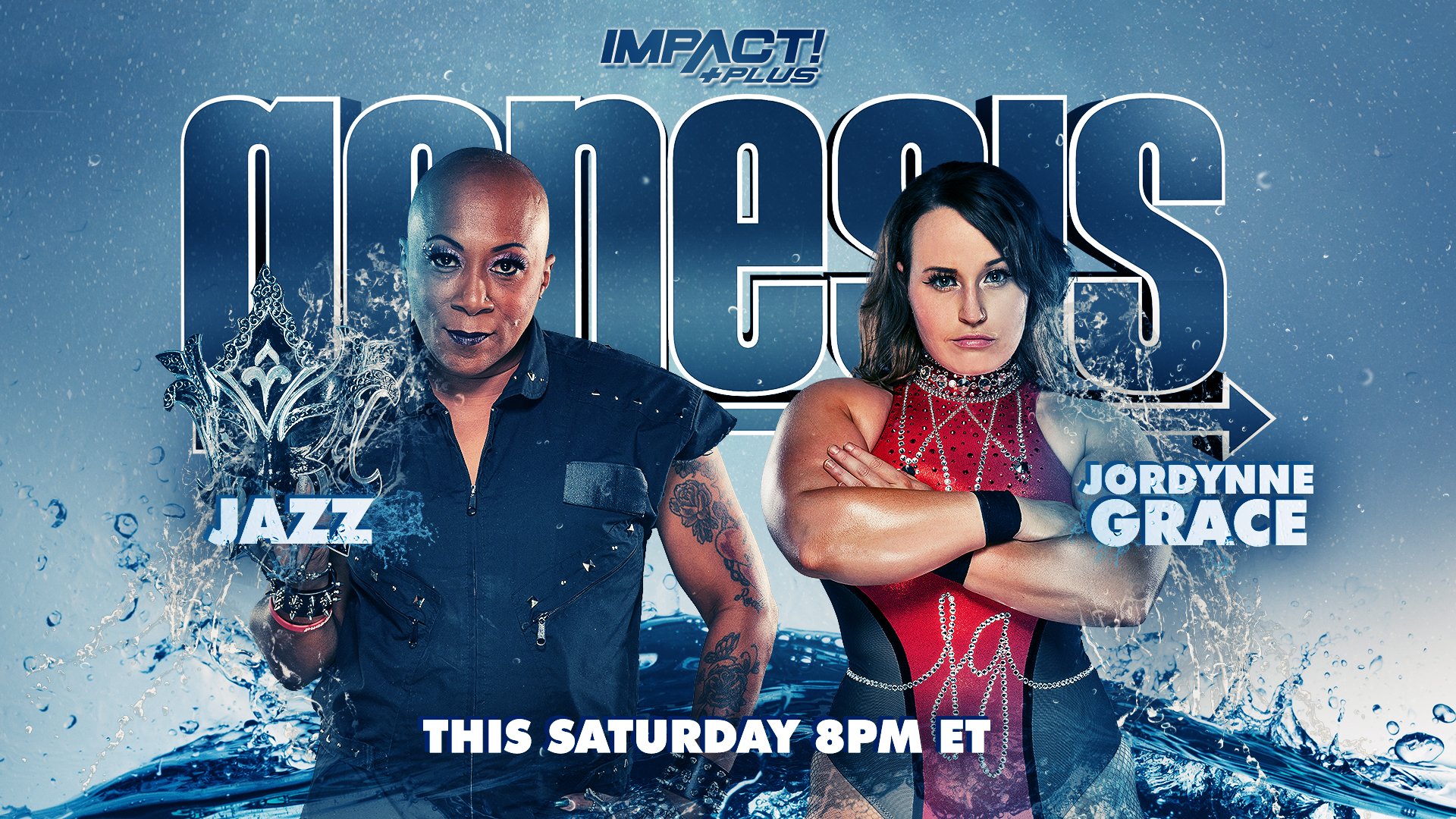 Despite the Knockouts Tag Team Title Tournament ending in defeat for Jordynne Grace and Jazz, with the team unable to win against Havok and Neveah in the semifinals, the women's legend has decided to extend her retirement tour indefinitely. After their match, Grace apologized for getting frustrated over the loss and explained to Jazz that she was impressed with her ability to still hang with the younger talent. She then told the "Female Fighting Phenom" that she would be honored to stand across the ring from her at Genesis. With the stage set on a basis of mutual respect, what will the two former partners have in store for one another? Will they be able to keep their respect, or will tempers flare?
With this being the potential last hoorah for Jazz, it can be expected that she will hold nothing back against the powerhouse Jordynne Grace. Likewise, after a lackluster end to 2020 and an equally disappointing start to 2021, Grace has a lot to gain from a win over a living legend like Jazz.
Where To Watch Final Genesis
Genesis will be available to watch on IMPACT plus! and begins on Saturday at 8pm EST.
Stay tuned to Last Word on Pro Wrestling for more on this and other stories from around the world of wrestling, as they develop. You can always count on LWOPW to be on top of the major news in the wrestling world, as well as to provide you with analysis, previews, videos, interviews, and editorials on the wrestling world.  Looking to talk wrestling, pro football, or any number of sports? Head on over to the LWOS Boards to engage in conversation with fellow fans!