When the pandemic hit in 2020 the future seemed uncertain for professional wrestling. Some wrestling promotions shut down operations temporarily while others were forced to close permanently. During that time, the DMV scene began to flourish. Although most of the wrestlers were having matches outside of the area. For the first time in quite a while, it feels like wrestling is alive within the DMV scene once again as Flying V is back with a brand new show. Featuring plenty of DMV talent who have made names for themselves in other promotions. Let's take a look at what Flying V Fights Back has in store for Saturday, November 6th.
Flying V – Flying V Fights Back – Full Card
Pancakes vs Abby Jane vs Saul Esparza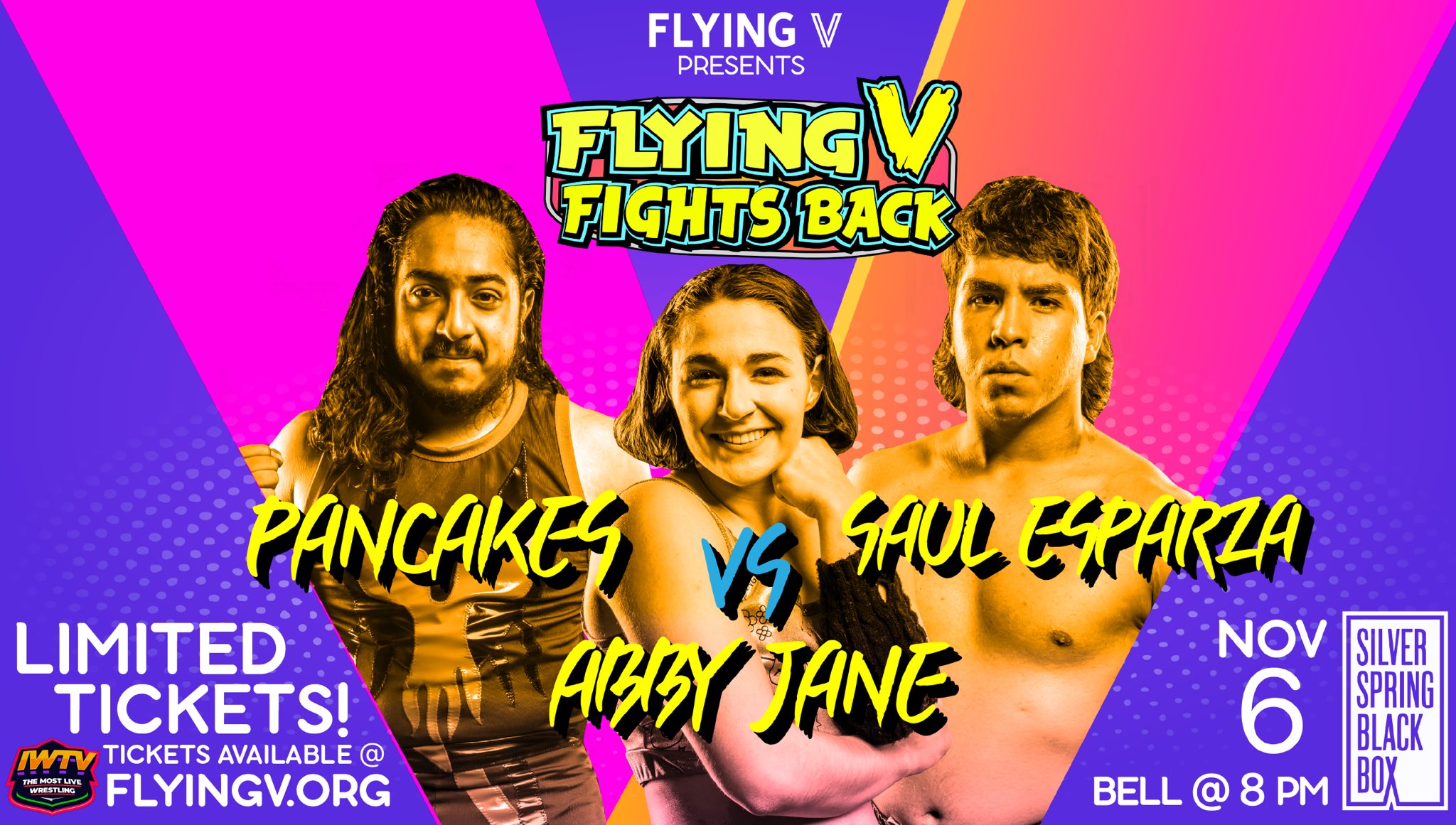 Saul Esparza comes into this match with perhaps the least amount of recognition. Both Pancakes and Abby Jane have appeared in promotions such as Camp Leapfrog and Invictus Pro Wrestling. Expect Saul Esparza to be looking for that win, having something to prove that maybe the other two competitors do not. Both Pancakes and Abby Jane are not to be counted out or ignored. Either one is capable of winning this match and that just makes it all feel so much bigger.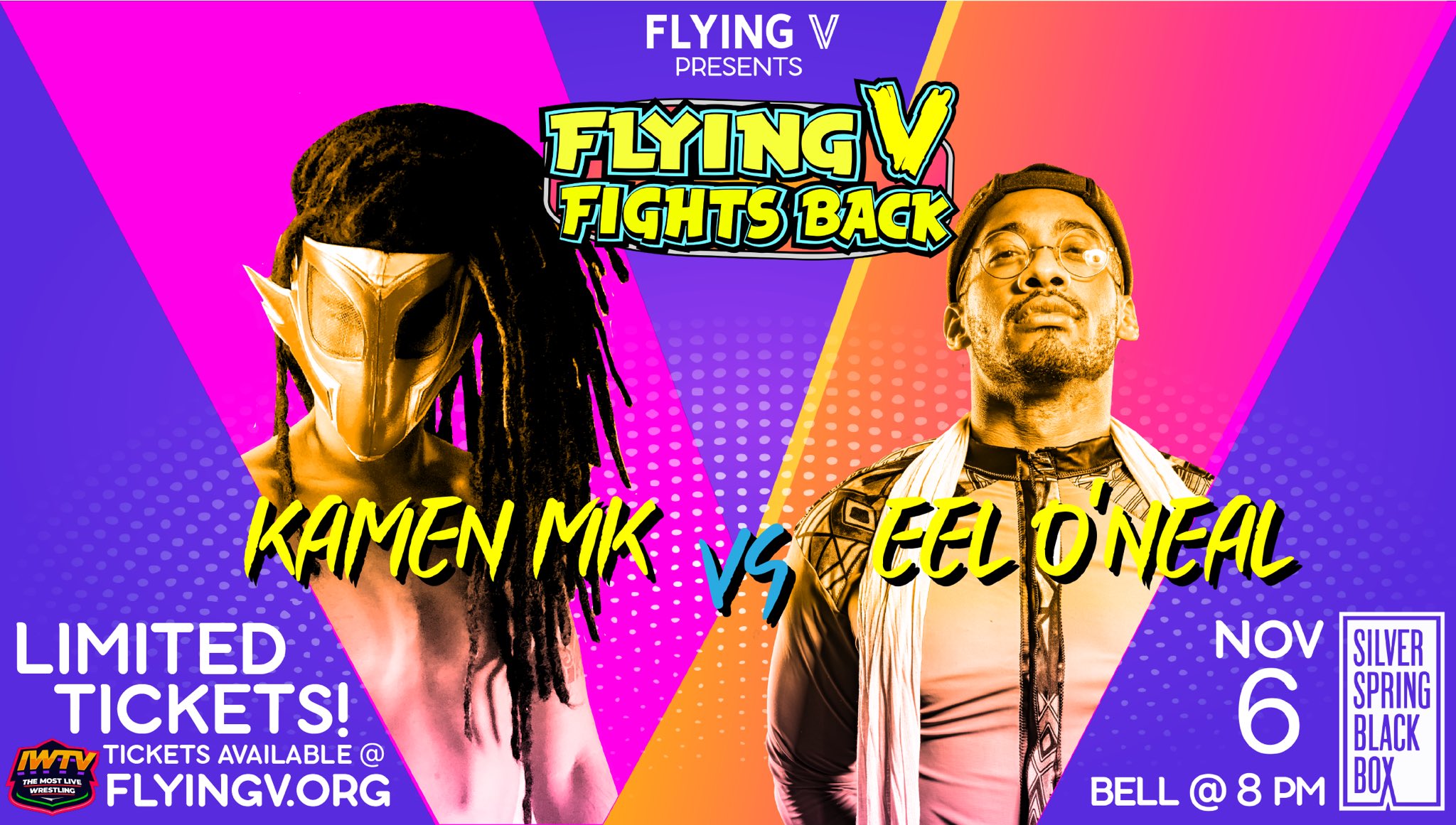 Kamen MK vs Eel O'Neal
Kamen MK has been making a name in promotions such as Camp Leapfrog while Eel O'Neal has been almost everywhere. Whether in singles competition or alongside Jordan Blade as the Kings of the District. The true, raw talent of Eel O'Neal is apparent in how much this match makes Kamen MK look like the younger rookie in comparison. Eel O'Neal is not that old! This has a big match feel to it because it could become a pivotal point in the career of both wrestlers, win or lose, as this could somehow be their biggest showcase yet!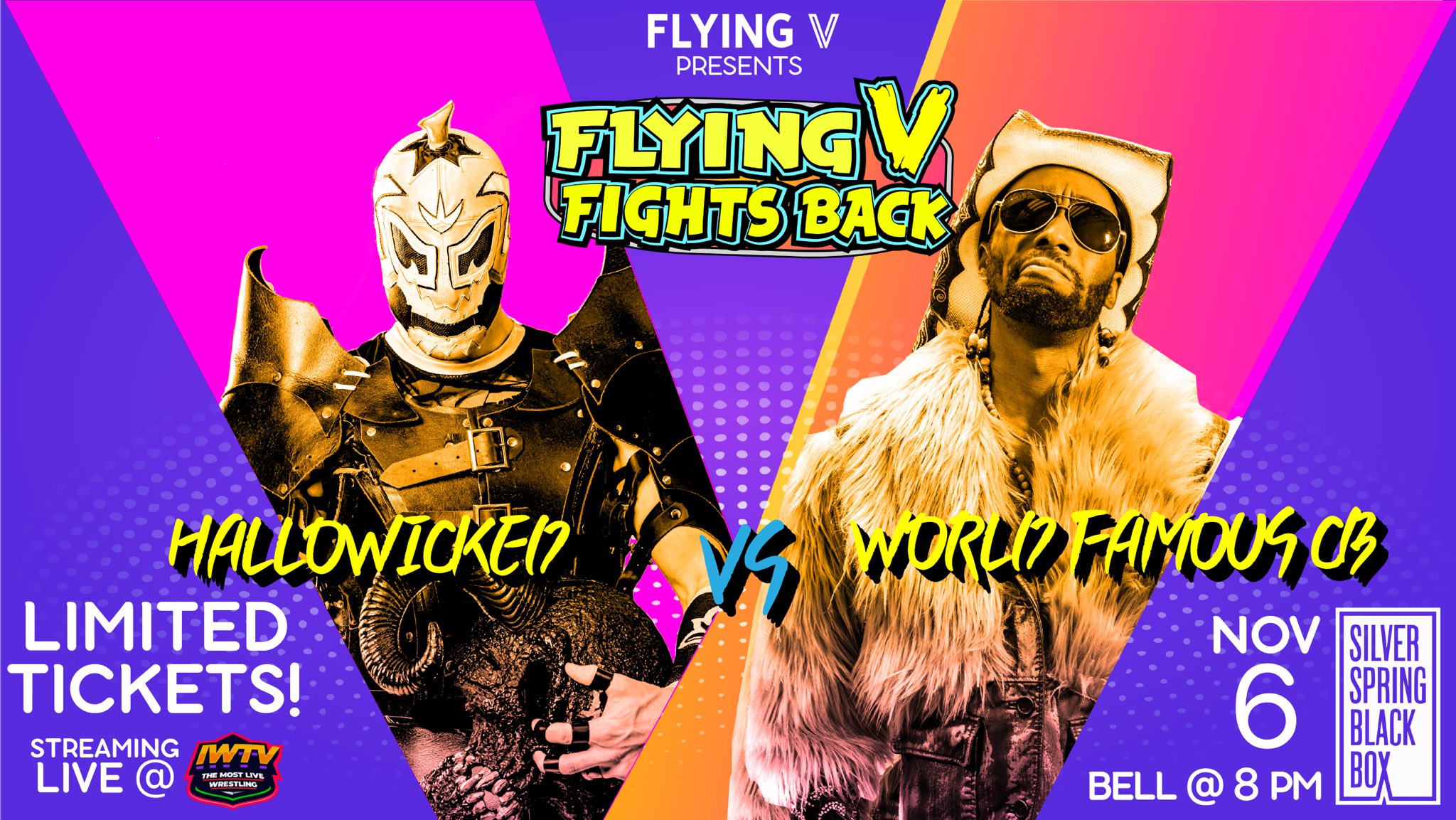 Hallowicked vs World Famous CB
At "Hardest Part Of The Ring", Hallowicked defeated Cabana Man Dan. That was back in December of 2019 before the pandemic hit. Since that time, Cabana Man Dan has gone through some changes to where he is more intense and violent now. World Famous CB was once a comedy character, a punchline for most fans. Through promotions such as Camp Leapfrog, World Famous CB has just shown such a serious side of wrestling and how good he can be at it. While something happened after Cabana Man Dan lost to Hallowicked Dan became a better version of himself. CB really spent a lot of this past year finding himself. This won't be a match where Hallowicked defeats CB and then CB comes back more serious than before. CB has already found that edge and that definitely spells trouble for Hallowicked.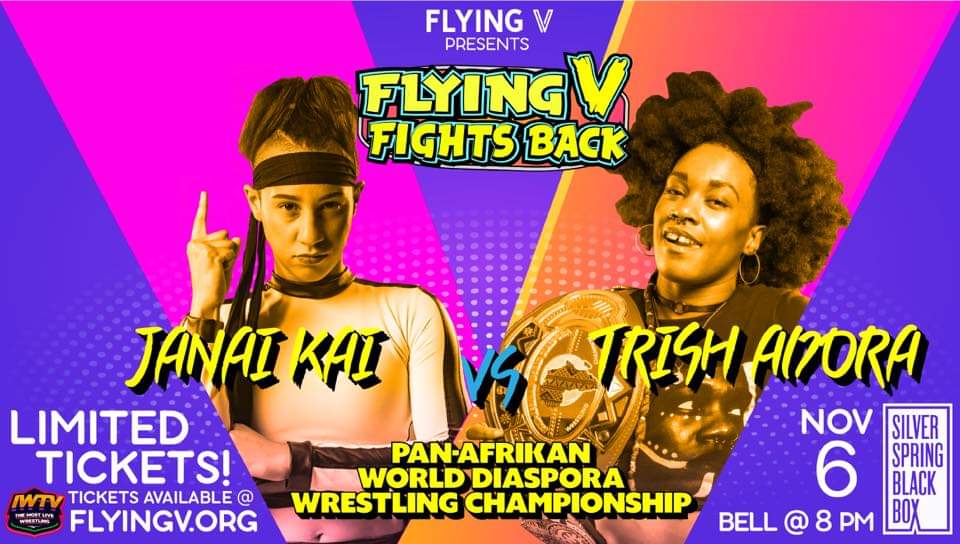 Janai Kai vs Trish Adora
Two of the best in the DMV area and even the world, yet two different styles are what Janai Kai and Trish Adora are bringing to this fight. Trish Adora has a strong wrestling style with no quit. Janai Kai has those lethal feet and hands, coming in quick with rapid-fire attacks. Trish Adora might not be able to go toe-to-toe with Janai Kai in striking, but she might not need to so long as she can counter with power moves. Two performers at the top of their game with a clash in styles will certainly create something special. This is a match not to be missed as it will not only place a bigger mark on the DMV map of professional wrestling but also set the entire industry to a new standard of competition.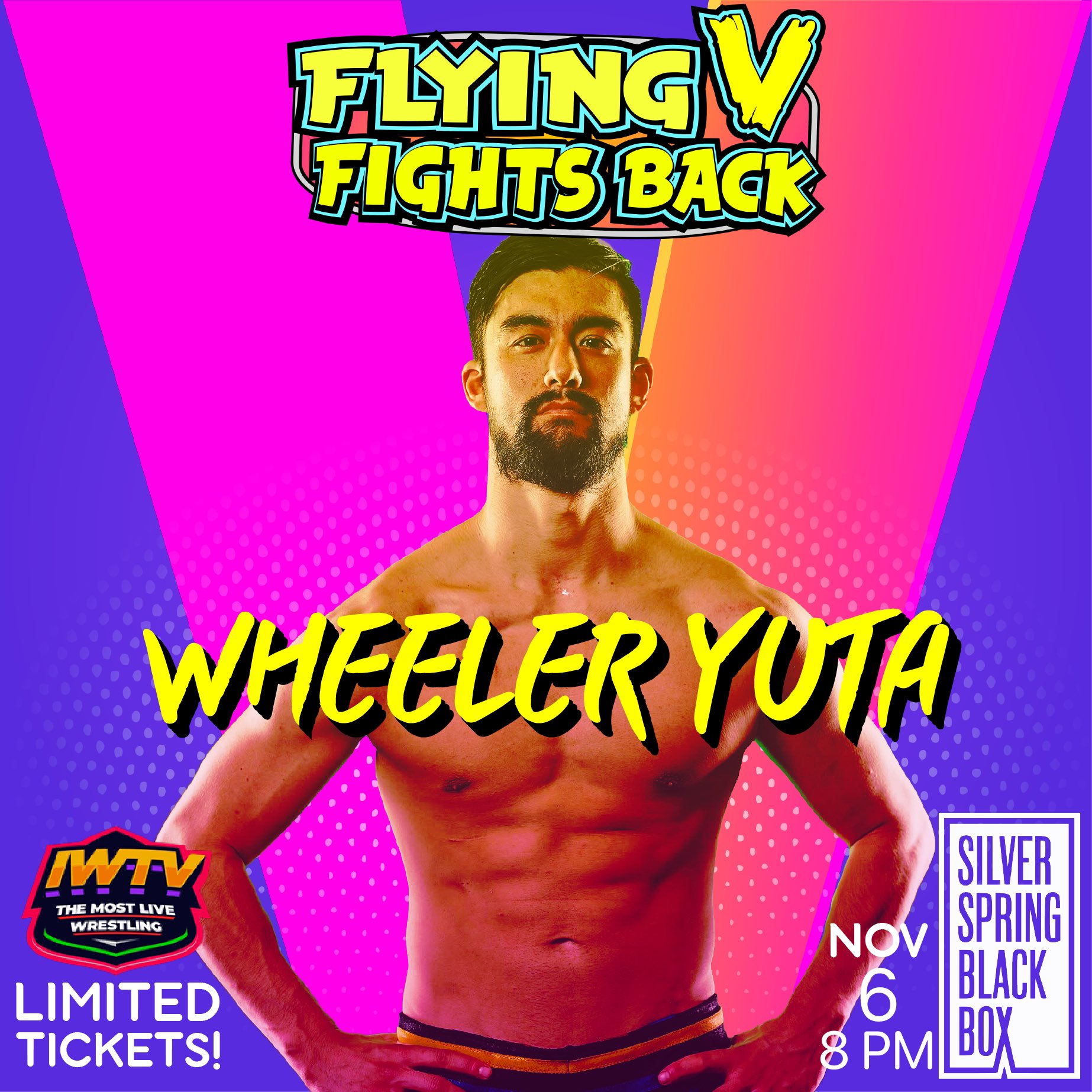 Other Wrestlers Scheduled to Appear – Flying V Fights Back
Though there are only those four matches announced at the time of this writing, other talent scheduled to appear includes: Erica Leigh, Killian McMurphy, Yung Boiz (Yoya, Jet, Fuller), The Boar, King Crab, Jordan Blade, Tjay Sykes, Oldman Youngboy, The Grimy Scots, Jesse O'Ryan and Wheeler Yuta! Any sort of fantasy match-making one might want to make could be done rather well with this lineup of wrestlers. Erica Leigh vs. Wheeler Yuta perhaps? Or maybe Jordan Blade vs. Wheeler Yuta? King Crab vs Killian McMurphy? There will also likely be some surprises and the only way to watch the show is live on IWTV!
Flying V Fights Back takes place on November 6th, 2021 in Silver Spring, Maryland from the SOLD OUT Flying V Theatre. It airs live on IWTV. 
Stay tuned to the Last Word on Pro Wrestling for more on this and other stories from around the world of wrestling, as they develop. You can always count on LWOPW to be on top of the major news in the wrestling world, as well as to provide you with analysis, previews, videos, interviews, and editorials on the wrestling world. Learn more about Flying V on Twitter