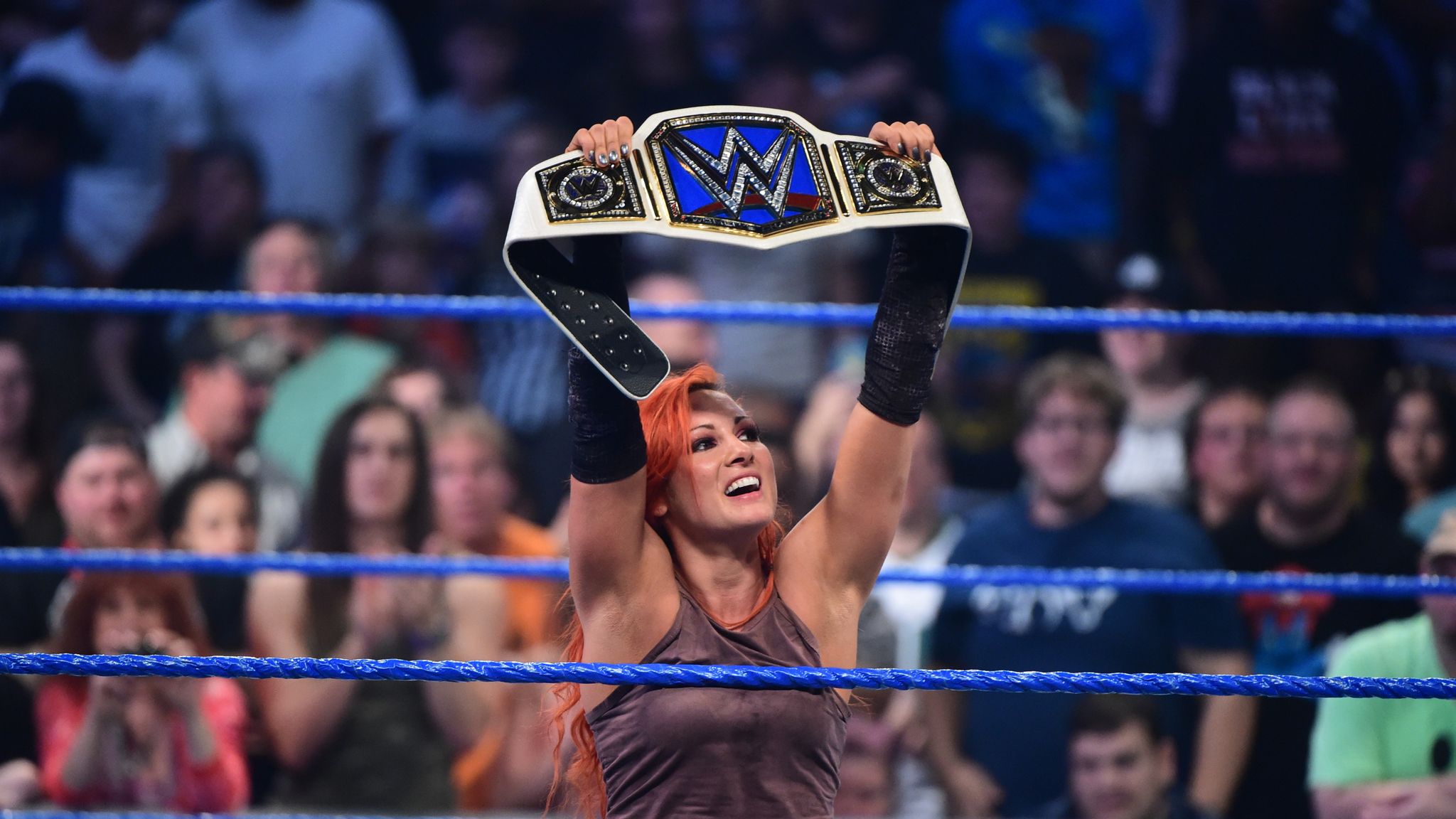 September 11, 2016, marked the crowning of the first-ever WWE SmackDown Women's Champion, the Irish Lass Kicker–Becky Lynch. At Backlash 2016, history was witnessed with the beginning of an inaugural title reign. Since then, the abundantly talented women of WWE have been endeavouring to put the gold around their waist, creating and breaking many records as they do so.
Today, five years after Becky's momentous win, we look at some of the iconic moments leading up to the introduction of a second women's championship on the main roster.
NEED FOR WWE SMACKDOWN'S OWN WOMEN'S CHAMPIONSHIP
The July 19, 2016's edition of WWE SmackDown saw the adaptation of a massive change. It was the night that the WWE Draft had returned since its last appearance in 2011. Rosters were about to be shaken, and the talents were soon going to be split up between the two brands of RAW and SmackDown.
While numerous wrestlers found their new wrestling homes, Charlotte Flair proved to be a standout. She was the reigning WWE Women's Champion. Naturally, when she was drafted to Monday Night Raw, the SmackDown women's roster was left without a title to vie for. However, on the August 23, 2016 edition of SmackDown, General Manager Daniel Bryan and the SmackDown Commissioner Shane McMahon introduced their brand's own Women's Championship.
This top prize for the women of the Blue Brand was soon called the SmackDown Women's Championship, while the formerly known WWE Women's Championship was renamed the Raw Women's Championship.
SIX-PACK ELIMINATION CHALLENGE AT BACKLASH
With the new women's championship all set to be legalized, an inaugural champion had to be crowned. Subsequently, it was decided that, at Backlash 2016, six women would battle against each other in a Six-Pack Elimination Challenge. Competing participants were chosen from the participants in the six-women tag team match at SummerSlam.
Alexa Bliss, Carmella, Becky Lynch, Naomi, Natalya and Nikki Bella were the six competitors, striving to become the first-ever SmackDown Women's Champion. The winner of a Six-Pack Challenge was essentially required to be the last person standing, post the elimination of the remaining five. Thus, the competitors put on an electrifying performance as they sought every opportunity to overpower their opponents.
Naomi was the first to get a breakthrough, as she pinned Alexa Bliss for a three-count. However, her dominance couldn't last long, all thanks to a perfect Sharpshooter from Natalya, who ultimately made her tap out. Nikki Bella halted Natalya's building momentum, leaving the three women fighting for glory.
It wasn't long before The Princess of Staten Island, Carmella targeted her adversary. She got the better of Nikki Bella, though the latter conveyed her disapproval even after her elimination.
When Nikki finally left the ring, Becky Lynch wasted no time in taking down Carmella. Both ladies fought with the intention to gain a quick win over the other. The Irish Lass Kicker executed a chain of Suplexes combined with her finisher, the Dis-arm-her. In the end, Lynch created history as she eliminated Carmella and became the inaugural SmackDown Women's Champion.
"BECKY BALBOA, baby….We did it!!!!!" – @BeckyLynchWWE #WomensTitle #WWEBacklash pic.twitter.com/eBuyFBEPxx

— WWE (@WWE) September 12, 2016
FIRST TITLE REIGN
Being the first-ever WWE SmackDown Women's Champion? Becky Lynch had a number of challengers lined up. She was slated to defend her title against Alexa Bliss at No Mercy. However, she wasn't cleared for action owing to a legitimate injury. This resulted in the match being postponed to the November 8, 2016 episode of SmackDown. That's where she challenged Bliss unsuccessfully.
Another notable match that took place during her reign was in a 5v5 Team SmackDown vs Team Raw matchup at Survivor Series. She fought alongside Carmella, Naomi, Bliss and Natalya, and was vanquished by Team Raw in a dominating performance that night.
Lynch's rivalry with Alexa Bliss was reaching new heights, resulting in the latter receiving another shot at the championship. A title rematch was scheduled at the TLC: Tables, Ladders and Chairs Pay-Per-View on December 4, 2016. Lynch fought valiantly, trying to overcome Bliss's heelish tactics, but was finally defeated after being put through a table at ringside. Thus, ended the inaugural reign of the SmackDown Women's Championship, and a new champion was crowned.
HISTORY SO FAR
Post Lynch's impressive inaugural run of 84 days, several women have seized the SmackDown Women's Championship. As of September 11, 2021, the title has changed hands between 10 women and 19 reigns. Bayley holds the record of the longest reign at 380 days. She's also held the belt a combined record at 520 days. The most reigns by a single wrestler have been five, courtesy of Charlotte Flair.
Becky Lynch stands as the current SmackDown Women's Champion after she defeated Bianca Belair at SummerSlam 2021. Besides these records, the championship has also been the first women's title to be put on the line in Saudi Arabia at Super ShowDown 2020. It has been defended in the main event of two WWE pay-per-views: TLC: Tables, Ladders & Chairs 2018, and at WrestleMania 35 (alongside the RAW Women's Championship).
---
More from LWOS Pro Wrestling
Stay tuned to the Last Word on Pro Wrestling for more on this and other stories from around the world of wrestling, as they develop. You can always count on LWOPW to be on top of the major news in the wrestling world, as well as to provide you with analysis, previews, videos, interviews, and editorials on the wrestling world. You can check out an almost unlimited array of WWE content on the WWE Network and Peacock 
---