Editor's Note: this interview was conducted shortly before Del Wilkes passed away on June 30th.
We offer our condolences to his family and the pro wrestling community. We hope this article will serve as a fitting tribute to his life and work over the last several decades.
To say Del Wilkes was a Patriot through and through would be an understatement.
Wilkes, who sadly passed away on June 30th at the age of 59, was about as red, white, and blue as one could possibly be. And not just as part of his world-famous character, The Patriot. He was 100% U.S.A. in his heart and soul, as well.
The Early Life of Del Wilkes
Wilkes was born on December 21st, 1961. The 6'5″, 280-pounder would go on to become a consensus All-American football player, as an offensive lineman for the University of South Carolina. He would then transition to the world of professional wrestling.
In an exclusive interview with Last Word on Pro Wrestling given just days before his passing, Wilkes discussed his career, his legacy in wrestling, and what it meant to him to don the mask of The Patriot.
Wilkes began his training in an unconventional way. He was the only male student of the legendary Fabulous Moolah at the time he entered her school. Because of his size and natural athletic ability, it wasn't long before the Minnesota territory came calling.
"I had trained in my hometown of Columbia, South Carolina. The Fabulous Moolah had a school here." Wilkes said. "That's where I got my basic training, and I met Wahoo McDaniel at one of her shows, and he was working for Verne Gagne at the time. So, he called me and asked if I would be interested in going to the AWA."
From the AWA and Onward
It was then that Wilkes ventured north to the American Wrestling Association, where he portrayed The Trooper, a police officer gimmick that wrote his opponents a ticket after he defeated them.
During his time in Minnesota, he would continue learning the ropes under the tutelage of former Olympian Brad Rheingans.
"I moved up to Minnesota and trained some more with Brad. I actually lived with Brad for a while, and that's initially how I got my start up there with Verne."
He and his partner, D.J. Peterson, would eventually be the final two men to hold the AWA World tag team championship when the company folded in 1991.
From there, Del Wilkes stepped into a role that was tailor-made for him:  The Patriot.
Under the Star-Spangled Mask
"After I left the AWA, I got a call from Joe Pedicino and Bill Eadie, who were starting the Global Wrestling Federation," he recalled. "They had a date for their first set of tapings, and I flew out there to where they were doing filming GWF in Dallas."
It was there that he would put on the American colors for the first time in a wrestling ring.
Joe, Bill and Boni Blackstone (Joe Pedicino's wife) were the ones who gave me the idea for the character. That's when I first started doing The Patriot gimmick."
Success as The Patriot
As The Patriot, Wilkes would go on to achieve his greatest success. He would become an international star while touring Japan, which led to him eventually signing with World Championship Wrestling. While there, he would capture tag team gold as part of Stars and Stripes with Marcus Bagwell.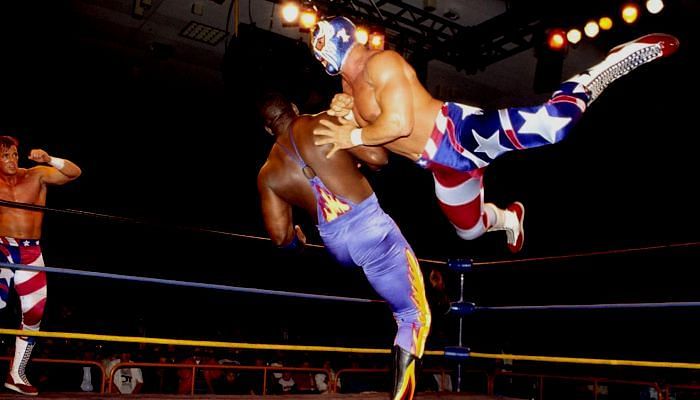 ​Eventually, he would go on to the biggest stage of them all. When he signed with the WWF in 1997, Wilkes would become embroiled in one of the most unique feuds of all time. As an American hero, he would face off against Canadian legend, Bret Hart.
While Wilkes was cheered in America, he was viewed as a villain outside of the U.S. It made for an interesting dynamic between the two. They would eventually square off for the WWF world title at In Your House: Ground Zero. But the rivalry would live on far beyond that match alone.
"The feud with Bret was probably the highlight of my entire career," Wilkes said. "That was some of the hottest crowds you've ever seen, especially up in Canada."
"Bret and I worked one night in Seattle and then crossed over the border for the next night in Canada. I think it was Vancouver. The funny thing was, I'd been the babyface the night before. But now suddenly I was the heel. I hadn't done anything to warrant that. I was still The Patriot. But, he was just so over in Canada. We had to change things up because he was such a hero there. I was going to be booed no matter what, so we just went with it."
"I had to have a police escort back to the hotel. Once we got there, I was told not to leave. They wanted me to stay there, in the hotel, where they knew I was safe. That's how crazy it was."
"It had to be one of the strangest situations I have ever dealt with. I was actually worried if I was going to get out of some of those cities alive. That's how hot the crowd was. And honestly? It's how over our feud was. In America, they wanted to see me beat him. And in Canada, they were all behind Bret."
Del Wilkes's Life After Wrestling
As his wrestling career winded down, Wilkes overcame an addiction to painkillers. He has been very outspoken about his previous problems, appearing on several talk shows and interviews since. He says that confronting his issues was his saving grace.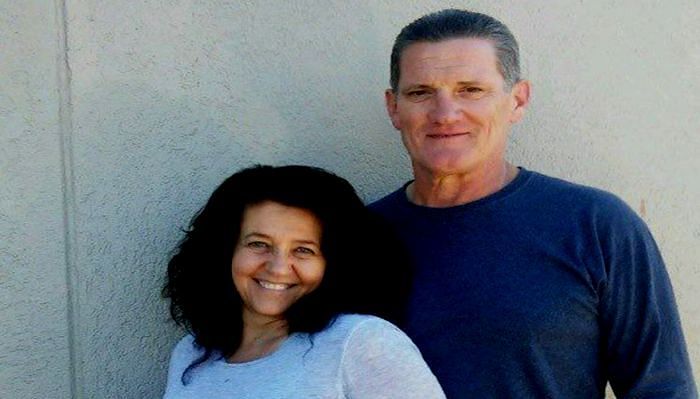 "In the wrestling business, we all hide things," he said. "We hide our weaknesses or any pain that we're in. I don't know if it's a masculine thing or whatever, but we don't want to look like we're vulnerable to anyone or anything else."
"But, you can't do that in your real life. Sometimes, you have to confront your demons. You may have to hit a low point to do so, but eventually, you have to be honest with yourself. Whether it's drugs, or depression, or whatever. Everyone has something that they want to put to the side, but you can't do that."​
Del Wilkes – In Memorium
Despite the changes in his life, Del Wilkes would eventually suffer a severe heart attack last week. He leaves behind adoring family, friends, and millions of fans. But his words will echo forever, as someone who appreciated his time in the world of professional wrestling and his time on earth. In many ways, they are almost prophetic:
"The one thing I will always take away from my time in wrestling is the relationship with the fans," Wilkes said. "They make us who we are. There is no pro wrestling without pro wrestling fans."
"I'm proud to say that I had the chance to entertain them. Seeing their reactions – even after all these years – is truly a blessing."
---
Stay tuned to the Last Word on Pro Wrestling for more on this and other stories from around the world of wrestling, as they develop. You can always count on LWOPW to be on top of the major news in the wrestling world, as well as to provide you with analysis, previews, videos, interviews, and editorials on the wrestling world. WWE fan? You can check out an almost unlimited array of WWE content on Peacock and WWE Network.
Looking to talk wrestling, pro football, or any number of sports? Head on over to the LWOS Boards to engage in conversation with fellow fans!