FLAWLESS Wrestling has a lot of hype surrounded around it as the Eastern Tennessee all-women's promotion prepares for their first-ever show. With a major name in the main event mixed with plenty of up and coming indie wrestlers to fill out the card, making it a must-see show. Here's the full preview for the card.
Zoey Skye vs. Dani Mo

While there is no official lineup of how the matches will go besides the main event, that doesn't mean any match won't possibly steal the show. Ohio's Zoey Skye plans to put on a show for all the FLAWLESS fans as she takes on Dani Mo in singles action. Skye has had appearances almost everywhere, as the 13-year veteran has most recently appeared for Intergender Bonanza and Japan's premier Joshi company, World Wonder Ring Stardom. Across from her will by Dani Mo, who walked out of Warrior Wrestling's Stadium Series with a tough loss during the Scramble match on Night 2. If this leads off, good luck topping it.
 Alice Crowley vs. An Opponent Of Kenzie Page's Choosing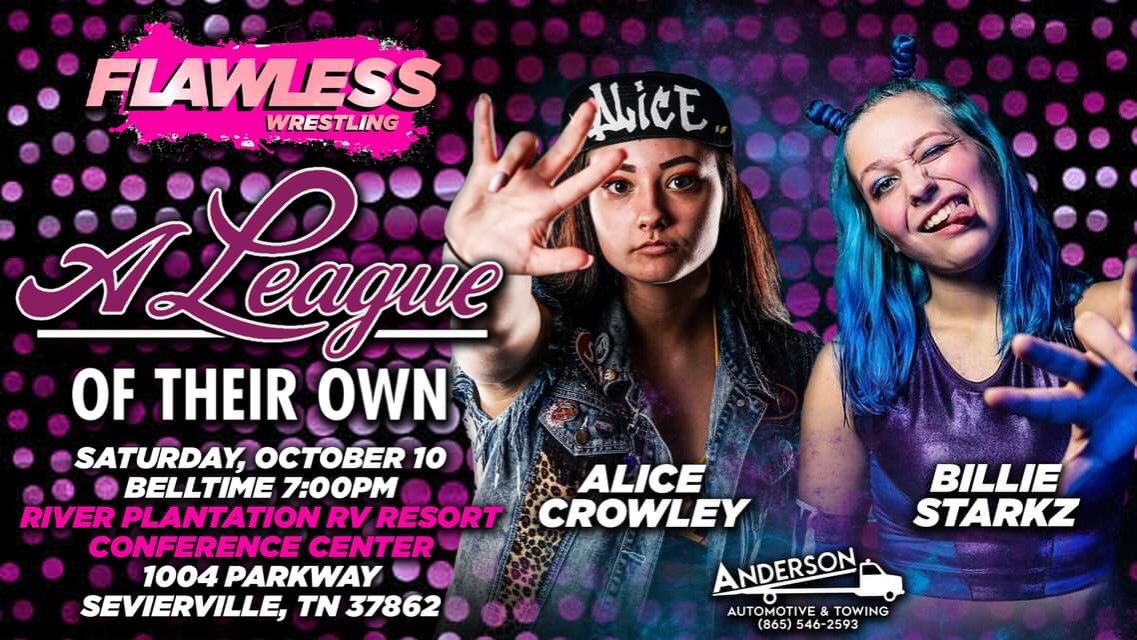 Alice Crowley was preparing for a headline match with Billie Starkz, but due to an opportunity as a part of The Collective, Starkz will not be able to compete. No fear, however, as Crowley will have a match to shine in because Kenzie Page guarantees that she will find an opponent for Crowley. So why not we highlight the talented Crowley. While she is only three years young in the world of professional wrestling, she is on the come up with an impressive independent run in her first few years. She recently competed for OVW's vacant women's championship as well as competed at the Black Label Pro's Turbo Graps 16. Check out her in action because she is a budding star ladies and gentlemen.
Kayla Kassidy vs. Seishen
As per FLAWLESS, these two have been itching to go head-to-head for some time now and will get the chance on Saturday night. Kayla Kassidy will face Seishen in a match that should showcase both young talents. Kassidy, trained by Larry D, will have a busy weekend on her hands with a match here and on The Collective as part of Shimmer. Seishen, on the other hand, has had a huge 2020 as a win over the recently retired Jazz is one that has to make her the favorite Saturday.
Charlie Kruel vs. Dream Girl Ellie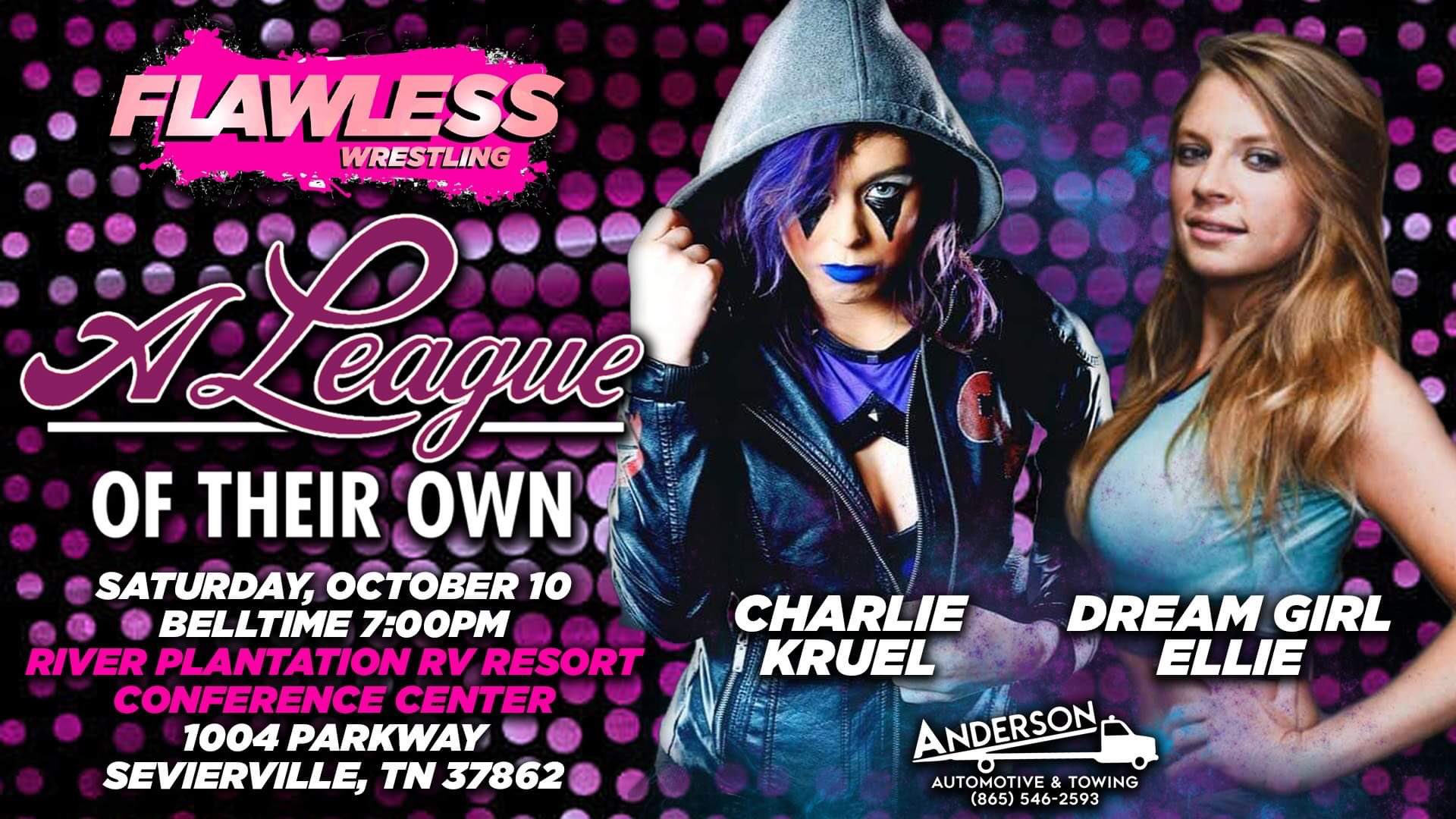 At just 22 years old, Charlie Kruel is on the massive upswing and will get to show that potential on Saturday night as she faces off with Dream Girl Ellie. Kruel, better known to some as the "Purple Haired Maniac," has kept busy in 2020 and will use Ellie to continue her great year. Ellie has had a busy year as well, but maybe her past month will be notable to many as she competed in WWE NXT's battle royal to decide Io Shirai's opponent at NXT TakeOver: 31. And while that was Candice LeRae who walked out as the winner, this was a great chance for Ellie to shine and she could carry that momentum into Saturday with a win over Kruel.
Sadie Lee Moss vs. Dani Grey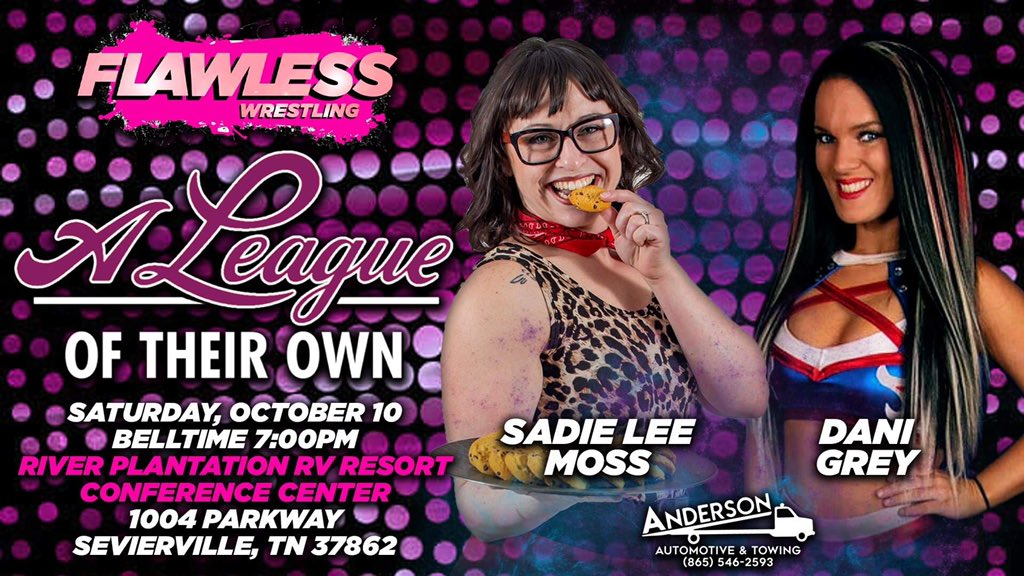 Sadie Lee Moss vs. Dani Grey is a match of fresh talent that should open plenty of eyes. Both ladies have a lot to prove, which is quite fitting with the promotion of FLAWLESS. "The Mother of Wrestling" will attempt to defeat the self-proclaimed "American Bombshell." One would have to agree that is a total clash making this fresh match an enticing one for all of our eyes.
Kenzie Page Henry vs. Jordynne Grace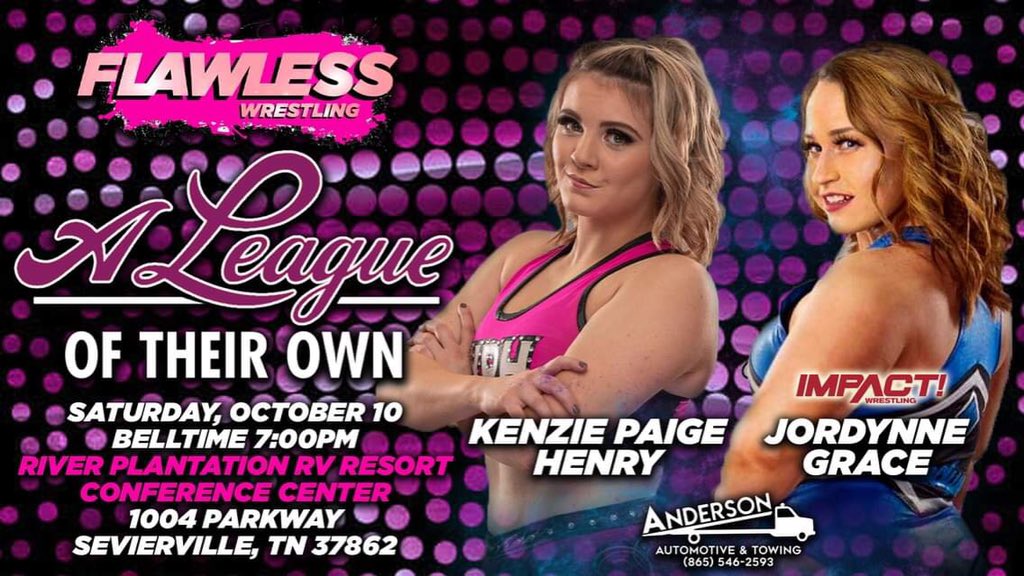 And the main event of the evening happens to have these the "Face of FLAWLESS" come with one of the biggest names in the business today. Kenzie Page Henry will take on IMPACT Wrestling's Jordynne Grace in the first-ever FLAWLESS main event. Kenzie has been leading the way for FLAWLESS since the start as the first talent announcement. Saturday seems to be her chance to back up her "Face of FLAWLESS" claim. Grace has been having a banner couple of years, with her most recent accomplishment being her win over X-Division Champion Rohit Raju to earn a shot at Bound For Glory to fight for that championship. Add in the fact that she is a former Knockouts Champion and you know she means business Saturday. This will be history.
FLAWLESS Wrestling's debut will air live on the Title Match Network this Saturday night.
More From LWOPW
Stay tuned to Last Word on Pro Wrestling for more on this and other stories from around the world of wrestling, as they develop. You can always count on LWOPW to be on top of the major news in the wrestling world, as well as to provide you with analysis, previews, videos, interviews, and editorials on the wrestling world.
Looking to talk wrestling, pro football, or any number of sports? Head on over to the LWOS Boards to engage in conversation with fellow fans!