With the holiday season upon us, there's always a lot of pressure to find the perfect gift. Sometimes it can be quite difficult. When it comes to shopping for baseball fans, you obviously don't want to strike out by giving them a lackluster present.
So, if you're scrambling to find the ideal gift, look no further. Here are the top 10 unique gifts for baseball fans in 2020.
Unique Gifts for Baseball Fans in 2020
No. 1 — Schutt MLB Desk Caddy
Price: $32.12
Do you know someone that has a messy desk? Are they a baseball fan? If the answers to those two questions were "yes," then the Schutt MLB Desk Caddy makes for the perfect gift. It holds business cards, pens, highlighters, and other office supplies. It also has two different sections for someone to place their belongings. With all 30 Officially Licensed MLB team logos available, this is a great way for someone to show their team spirit at home or at the office.
No. 2 — Baseball Bottle Opener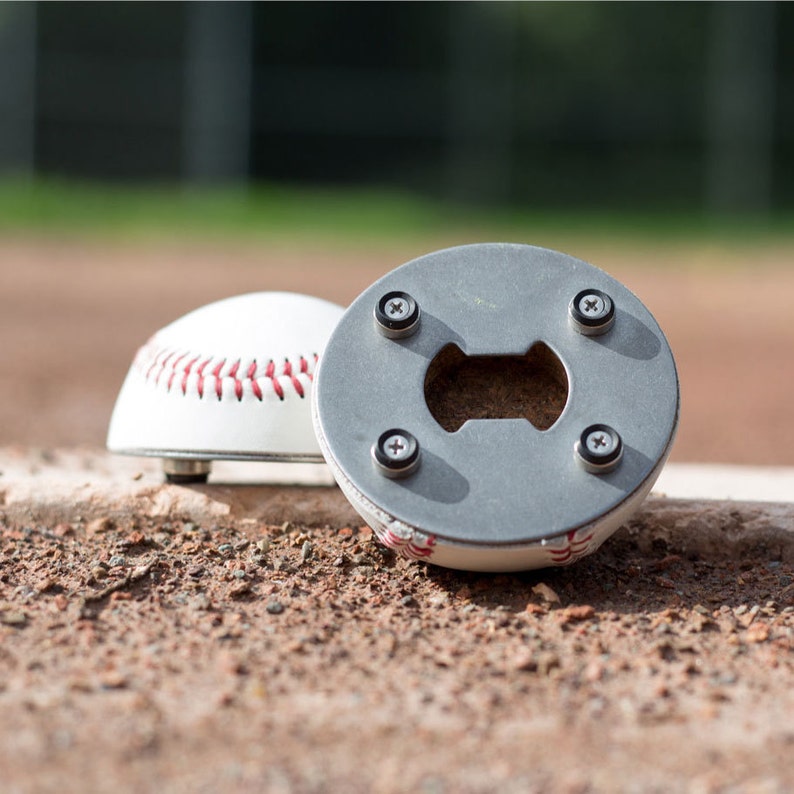 Price: $17.00
Sometimes opening bottles can be a pain, but it doesn't have to be. This Baseball Bottle Opener makes the bottle-opening process effortless and even catches the cap when a bottle is opened. The seller also gives you the ability to customize the bottle opener with a picture or logo of your choice. Also, it's magnetic, so it even sticks to the fridge!
No. 3 — Custom Baseball Bat Mug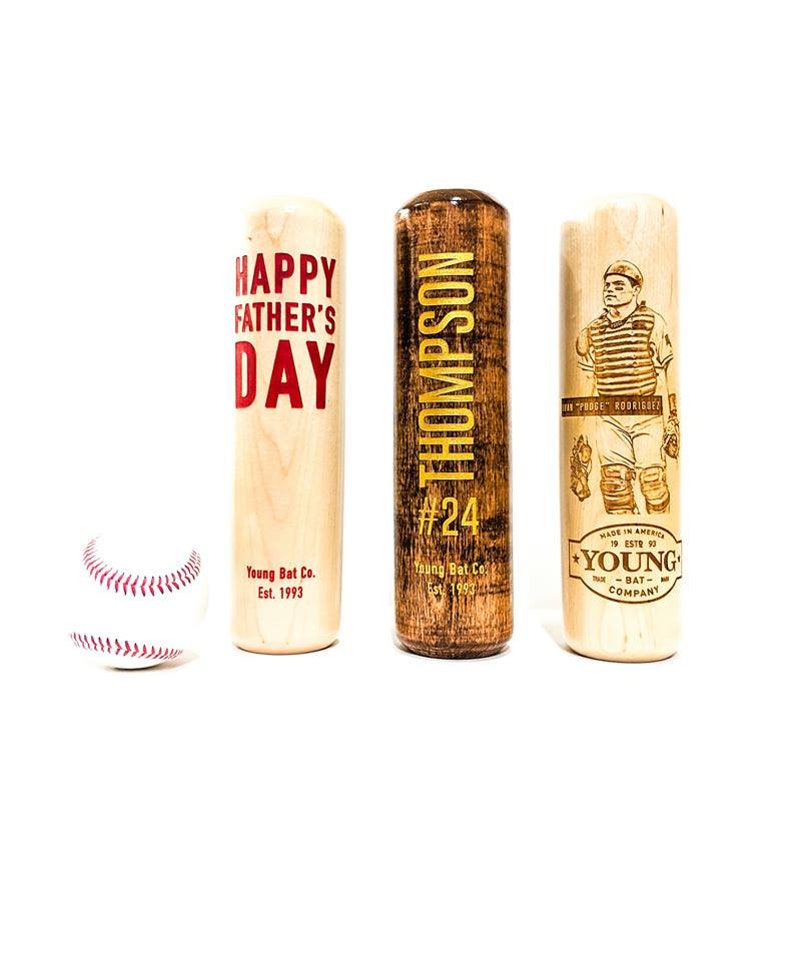 Price: $55.00
The Custom Baseball Bat Mug sold by YoungBatCo gives baseball fans the ability to drink their favorite beverage from the barrel of a baseball bat. It holds 12 ounces of liquid and is coated with a food-safe finish on the interior. You can leave the mug in its natural design, or you can fully customize it with whatever colors and text you desire. This will instantly become a staple on the mug rack.
No. 4 — MLBPA Officially Licensed iPhone Case (Star Series 2.0)
Price: $29.99
Although RedZone Cases have plenty of options to choose from, their Baseball Star Series 2.0 iPhone cases are arguably the best. The player options range from Mike Trout, Gerrit Cole, Javier Baez, Freddie Freeman, Bryce Harper, Mookie Betts, and many more! Let's not forget to mention that these cases offer 360-degree coverage and six-foot Military Grade Drop Protection. It doesn't get much better than this.
No. 5 — Timex Home Team Watch
Price: $99.99
The Timex Home Team Watch is a unique way to show team pride and stand out from the crowd. It features impressive graphics and is water-resistant up to 50 meters. This officially licensed timepiece will certainly be an excellent addition to any baseball fan's attire. But you better buy it soon, as these watches are selling quickly.
No. 6 — Baseball Mitt Scented Candle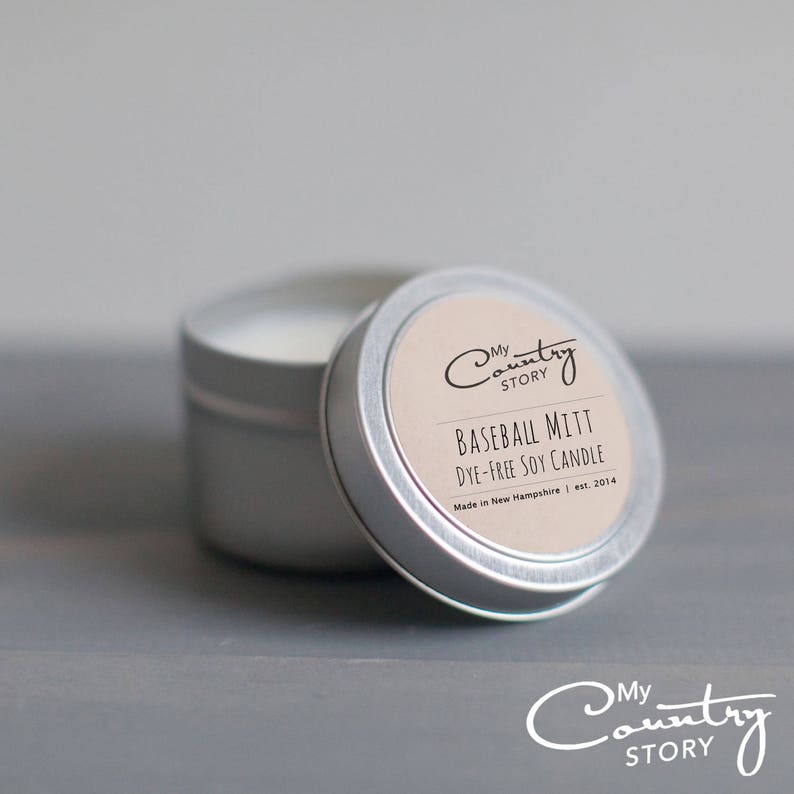 Price: $8.00 
This Baseball Mitt Scented Candle will remind fans of summertime and baseball season all year round. Each candle is made to order and is sold by Etsy vendor My Country Store. It's made of 100% eco-friendly soy wax and non-toxic, high-quality fragrance and essential oils. This unique candle is superb for any baseball fan's home or office!
No. 7 — Baseball Lovers' Gift Box
Price: $83.94
Although this item comes in on the pricey side, it is loaded with an assortment of sports snacks. The Baseball Lover's Gift Box has everything from sunflower seeds, popcorn, bean dip, jerky strips, peanuts, and cracker jacks. It even comes with two baseball slammer balls, a baseball, a mini baseball bat filled with double bubble gum, and a Baseball Wisdom From The Old Timers book. What more could you ask for?
No. 8 — Baseball Glove Keychain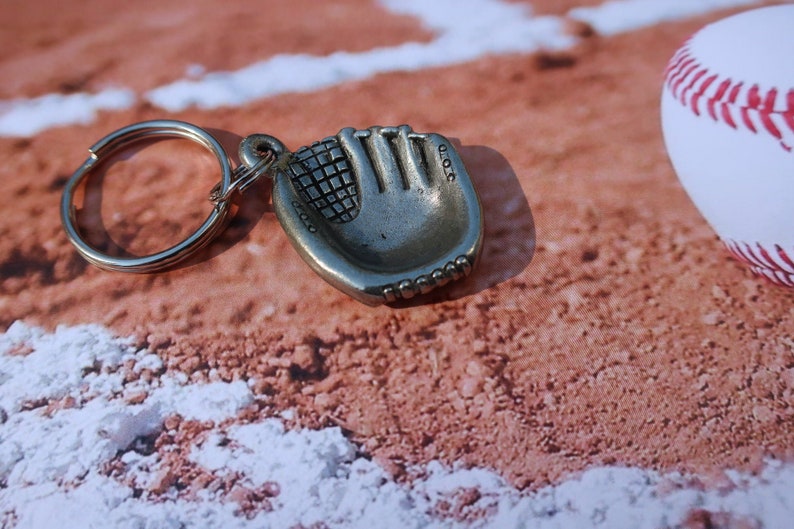 Price: $12.95
What better way for someone to keep up with their keys than with a Baseball Glove Keychain? These keychains are hand-made by Etsy seller JimClift and are made with solid, lead-free pewter. It also arrives in a free gift box, making them ready for gift-giving, or receiving!
No. 9 — The Mug With A glove
Price: $30.00
The Mug With A Glove makes it possible for baseball fans to carry around their favorite drink and show their love for America's pastime. With a glove on the handle, they can "toss marshmallows into cocoa, crackers into soup, or toppings onto ice cream." This 16-ounce porcelain mug is a perfect gift for baseball fans of all ages.
No. 10 — Baseball Cufflinks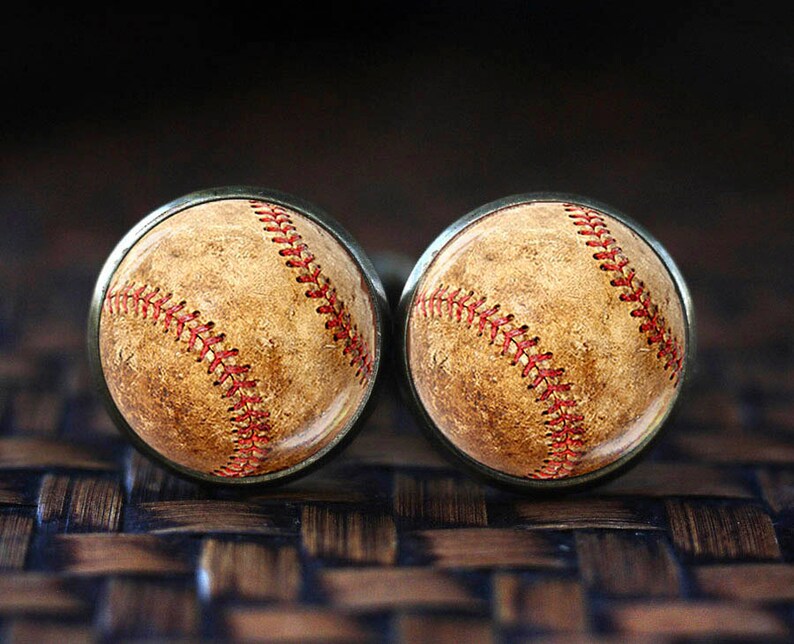 Price: $18.99
These baseball cufflinks are an excellent choice for baseball fans to show their love for the game on formal occasions. These cufflinks are handmade by Etsy seller AlexmosDesign and covered with high-quality dome crystal glass. Although they are not waterproof, they are water-resistant. The cufflinks are delivered in a stylish gift box and ready to be worn once opened.
Main Photo:
Embed from Getty Images