On January 19, 2020, at Stardom's 9th Anniversary show, Syuri joined the company to align herself with Giulia and Maika, officially forming Donna del Mondo. Since that moment, Stardom has never been the same. The Donna del Mondo we see today is different in a number of ways but all the same in their overall goal. Of course, the additions of Himeka, Natsupoi, Thekla, and MIRAI are the changes on the surface but there's much more than that. For their first year of existence, there was no one more serious than DDM, always determined to win and be at the top of Stardom at all times. In recent months, that has drastically changed as they have become far more humanized and have almost become the jokesters of the promotion. Maika just dressed up and acted like a bear after all. But despite their change in attitude, Donna del Mondo has kept up their dominance, which has led to an unprecedented overtaking of Stardom.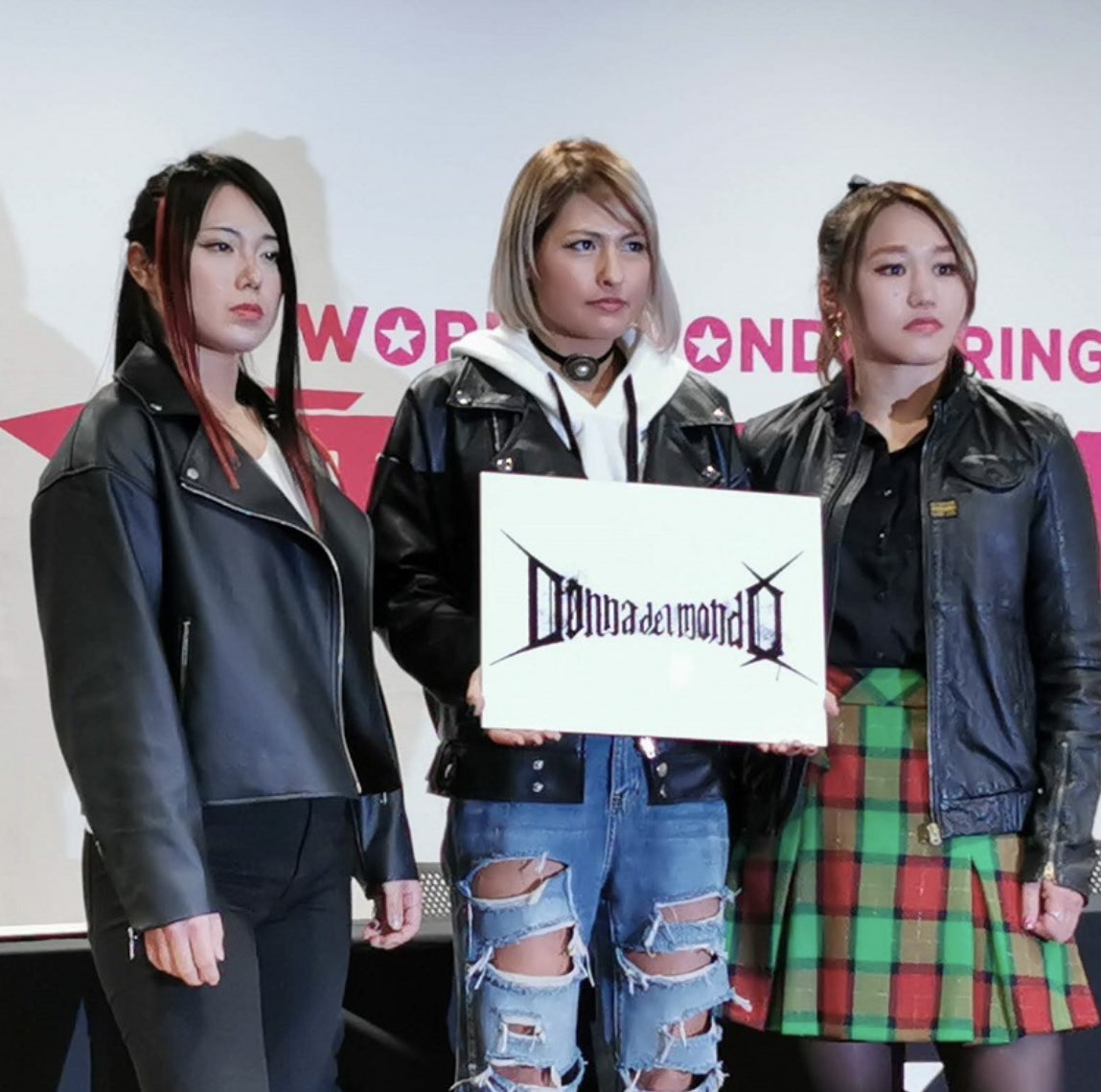 While STARS, Queen's Quest, and Oedo Tai have stood the test of time and become staples, so many others have fallen by the wayside, failing to join that elite tier of factions that these three have. Each case is different as to why they didn't stick, but the reason Donna del Mondo has come in and become the alpha of Stardom never ceases to amaze. As a group, they have held every single championship in the promotion at one time or another. They have had a finalist in all three of Stardom's major tournaments in the two years span with the Cinderella and 5 STAR Grand Prix having a DDM rep in their first two years of existence (and one winner each). They've had minimal problems with one another, allowing them to continue the dominance week after week, month after month, and now year after year. When they lose, it's shocking. When they win, it's expected. Yet they have not come close to becoming stale in their dominance but feel even hotter than they were when they were a four or five women unit. DDM has watched the factions around them struggle, have problems in their inner workings, and never sustain dominance long enough to match them, let alone feel superior. As they enter year number three, there are no signs of them slowing down as they now have seven members who are all legitimate contenders for the World and Wonder of Stardom Championships. That feels even more unprecedented.
You can't compare the greatness of Donna del Mondo to any other group in Stardom history. There's a reason what they are doing is unprecedented. The only comparison that can be made is to Io Shirai's historic run in the promotion. Shirai's star power was undeniable during her time in Stardom, being the centerpiece of the company and champion essentially up until the moment she left for WWE. It's crazy to compare a faction to one singular wrestler, but that's as close as you can get in Stardom history to a comparison when talking about Donna del Mondo.
It all kicks off with Giulia, who walked into Stardom and instantly became a main player. She made the move from Ice Ribbon and never looked back, entering into a feud with top star Hana Kimura and in time setting her sights on the Wonder of Stardom Championship. As she brought in Syuri and Maika to join her, it felt it was the ultimate form of protection to show that she might be an outsider, but no one was going to do much about it. The Donna del Mondo leader won the Wonder of Stardom Championship to take her place atop the Stardom ranks. In doing so, it furthered the fact that Donna del Mondo was the group. As we know now, Giulia's dominance eventually wore off as her confidence became fear, losing her title and hair to Tam Nakano at All Star Dream Cinderella. Since the loss, every moment for her has been trying to get back to the mountain top. The interesting aspect is that Giulia was the leader from the start, but in time it has become even ground between her and the reigning World of Stardom Champion, Syuri.
No one expected Syuri to do what she did in 2021. Not only did she win the World of Stardom Championship, but became the talking point of the promotion without the World or Wonder of Stardom Championship's in hand until the final days of the year. Syuri became the wrestler of destiny in a short period of time, creating all-time classics and giving performance after performance that set her up for the conclusive victory at the end of the year. While many still see Giulia as the leader of Donna del Mondo, it was Syuri who led the charge most of the way as Giulia tried to find herself. When they were tag team champions, it was the music of Syuri that was used. She felt like the leader and with Giulia bringing in new members without seemingly asking Syuri and company about it, it sure feels as though Giulia is trying to take that back. Nonetheless, Syuri's unbelievable run to the top has been nothing short of perfection and one that helped Stardom get to the next level. With them both leading, it feels Donna del Mondo is that much stronger.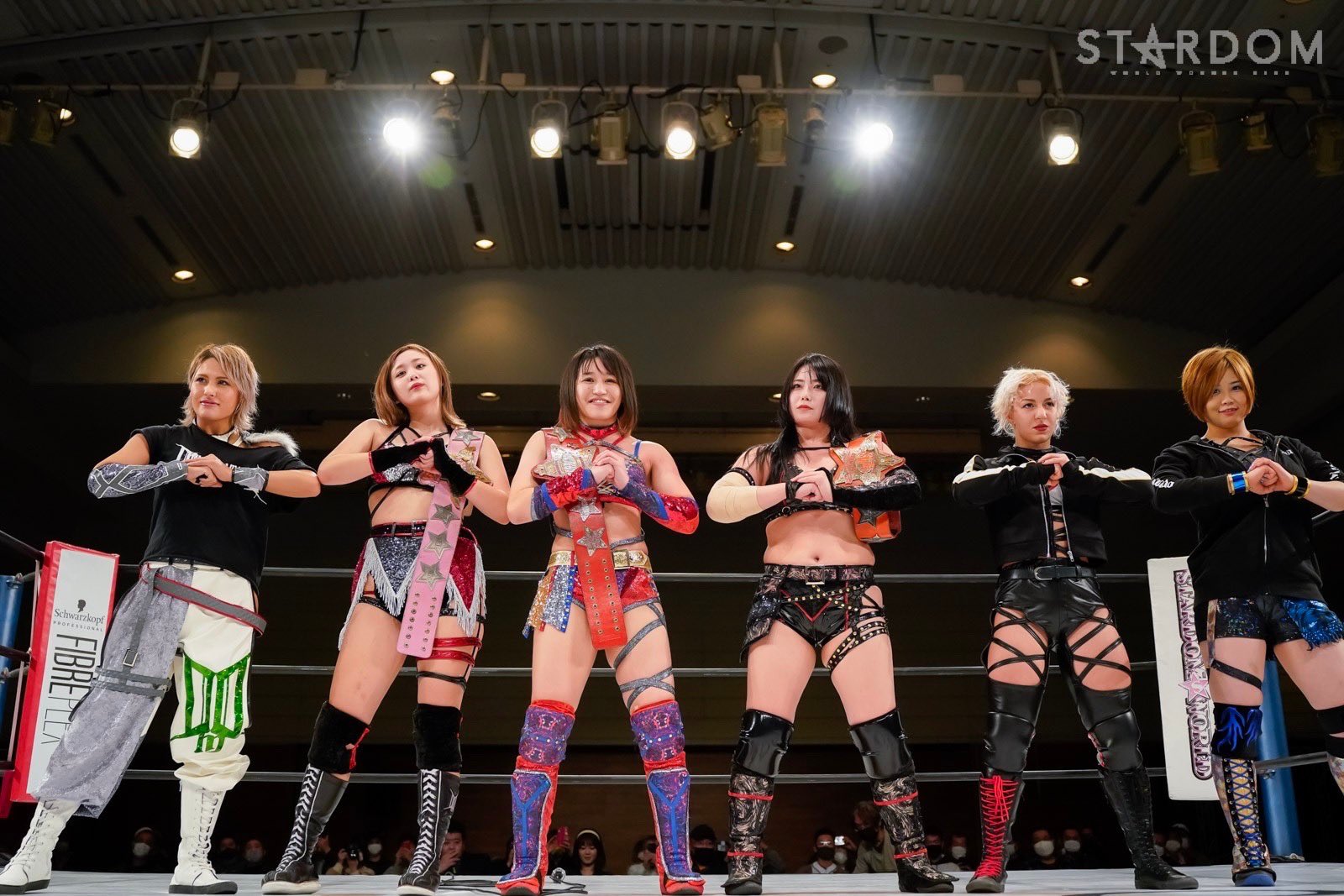 As Syuri and Giulia have led from the forefront, it has allowed the likes of Maika and Himeka to reach the next level and now is ready for whatever comes their way. Maika had two World of Stardom Championship matches in 2021 while reaching the Cinderella Tournament finals and competing in a number of PPV main events. Himeka made it to the 5 STAR Grand Prix finals in 2020 and while her 2021 wasn't as amazing as Maika's year was, 2022 does feel like it will be the year of "Jumbo." Natsupoi came into the group ready for anything, almost being the utility player like you'd see in basketball. Give her an opportunity and she's going to succeed no matter what. And now as Maika and Himeka have been elevated to that main event level, Thekla and MIRAI have come in together to do the same.
There's still a lot to be figured out when it comes to where Thekla and MIRAI slot into Donna del Mondo and Stardom in the long term, but their first month has shown they are as close to the top as they can be already. Thekla will compete with Mina Shirakawa for the SWA World Championship at Nagoya Supreme Fight and more than likely walk away as the new champion. MIRAI, on the other hand, will main event her first PPV against Syuri for the World of Stardom Championship. Both of these title matches didn't happen by accident. Thekla and MIRAI might have come into the promotion in a weird way as the Momo Masked individuals but they are there to make much more of a statement than beating up rookies. They, like their stablemates, are destined for gold and greatness.
We've seen factions have multiple world title contenders. That isn't different. But what Donna del Mondo has created is a group of winners that are overall destined for greatness. It's only been two years for them and it feels as though this unmatchable group is just getting started. The only thing that can stop them, quite frankly, is themselves. We've seen it sprinkled in through their first two years and it all could come to a head in 2022. Until that moment, however, they will simply continue to dominate as they have done for two years and counting.
More from LWOS Pro Wrestling
Stay tuned to the Last Word on Pro Wrestling for more on this and other stories from around the world of wrestling as they develop. You can always count on LWOPW to be on top of the major news in the wrestling world, as well as to provide you with analysis, previews, videos, interviews, and editorials on the wrestling world. If you want to see more from Stardom, you can check out their subscription service Stardom World for all your wonderous Joshi needs.