With Malakai Black's stunning character development, he is easily one of the most anticipated pro-wrestlers of this era. What suits his persona is for him to become the leader of a dark, sadistic faction. And in All Elite Wrestling, there is no shortage of driving force behind the creation of wrestling factions. That being said, The House of Black can transform from just an abstract idea into a prominent force to be dealt with in AEW.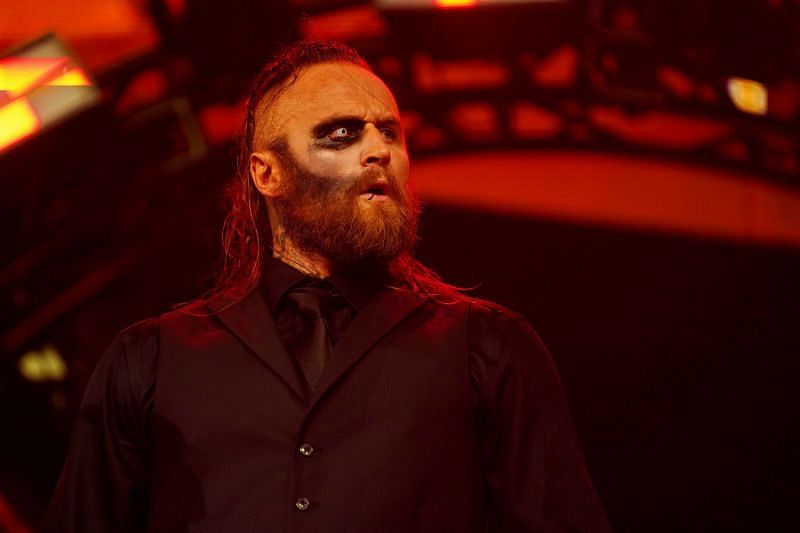 We have already witnessed the spectacular influence that Black wanted to develop upon us. But in 2022, plans can be a lot bigger and The House of Black could stand tall. As we appraise Malakai Black's iconic demeanor, let's ponder the possibilities of wrestlers that could side with the former "Dutch Destroyer."
THE HOUSE OF BLACK – POTENTIAL MEMBERS
BRODY KING
Back when Malakai Black appeared in vignettes on AEW Dynamite, he was hinting at the expansion of the House of Black. From those vignettes, it was pretty clear that Brody King was the top prospect for the first entry into the cult. King has had a long relationship with Black, and his addition to the faction will totally help in setting a strong base. Plus, their recent conquering of the Pro Wrestling Guerrilla World Tag Team Championship adds momentum to their alliance.
The question arises as to whether Brody King will align himself as Black's tag partner, or whether he will stand as one of many followers of the crooked cult. As for King's impact in The House of Black, there is nothing better than watching his unique wrestling style, which when blended with Black's mind games, will fall nothing short of sheer greatness.
JAY LETHAL
"The Franchise" is no stranger to violent pro-wrestling and his list of achievements doesn't say otherwise as well. The former Ring of Honor World Champion had debuted in AEW back at Full Gear 2021. From there, he targeted Sammy Guevara's TNT Championship. After a full-fledged battle with "The Spanish God," Lethal failed to get his hands on the title. Still, he showcased his true potential before thousands of fans, earning their admiration as well as The Inner Circle's respect.
However, for a babyface like him, turning into a vicious heel would provide a much-needed turning point to his career. Standing beside Malakai Black, Lethal could prove to be a vital instrument to Black's evil mind games. He can easily adapt into the character of a manipulative fighter, that would see no limits in front of his cruel ideals. Jay Lethal, as a wicked enforcer of The House of Black, is certainly something that we would love to see this year.
MERCEDES MARTINEZ
If The House of Black is aiming for new heights in AEW, there's no problem in making a female induction. On the New Year's Smash edition of AEW Dynamite, Martinez made her surprise return via an interference. While Thunder Rosa was getting the better of Jade Cargill in an exhausting semi-final matchup of the TBS Championship Tournament, Martinez sneakily made her way to the ring and got a shot at Rosa.
While she might be aligned with Mark Sterling's brand, for now, there's always a possibility of turning on your ally. After all, The House of Black needs more inductees before it gets a female fighter onto their side. That provides a lot of time for Jade to become the TBS Champion (if that's the plan) and for a frustrated Martinez to turn on her. Nonetheless, Mercedes Martinez totally deserves a chance at displaying her strengths inside an AEW ring, given her incredible strength and unbelievable moves.
KIP SABIAN
"Superbad" Kip Sabian has not wrestled inside a ring since May 17, 2021. Following successful shoulder surgery, Sabian teased a new gimmick but not followed through on it. However, the possibility of him returning in 2022 is quite high. For a character like him, there could be more added to his heelish approach with a little help from Black.
What Sabian's wrestling persona lacks at the moment is a sinister feel to it. His character feels a bit astray, but adding some ideals and motives might help establish him as a noticeable heel. Plus, his time with Miro has put him forward as a weakling that was dominated by the beast. Maybe it's time to enhance his gimmick with a slight touch of The House of Black.
NICK COMOROTO
Talking about unused talents, Nick Comoroto hasn't shown much of his work since Cody Rhodes and Anthony Ogogo's feud. There's no doubt that he's a big muscle wrestler, who can be used extensively in a faction. Lacking his promo skills, the powerhouse can use help from Malakai Black's narrative.
Obviously, an addition like Comoroto will boost the very impression of The House of Black. He can work as a henchman following Black's orders, as he squashes people around like the maniac he is. Joining the faction will definitely be a better option for him, rather than to represent the Nightmare Factory in the future anymore. Comoroto can align himself with Black just as Wardlow has aligned himself with MJF since the beginning.
IN CONCLUSION
2022 might just turn out to be a huge year for Malakai Black's House of Black. After setting up his individual character in front of the "All Elite" audience, the psychopath should now shift his focus towards building either a solid tag team or a faction. Either way, the future seems to be bright for the wrestler who has many opportunities coming his way.
Stay tuned to the Last Word on Pro Wrestling for more on this and other stories from around the world of wrestling, as they develop. You can always count on LWOPW to be on top of the major news in the wrestling world. As well as to provide you with analysis, previews, videos, interviews, and editorials on the wrestling world.  You can catch AEW Dynamite Wednesday nights at 8 PM ET on TNT and AEW Dark: Elevation (Monday nights) and AEW: Dark (Tuesday nights) at 7 PM ET on YouTube. AEW Rampage airs on TNT at 10 PM EST every Friday night.