AAA is the second most important lucha libre company in México. AAA's luchadores have been wrestling all around the world, and have been making alliances with the likes of Impact (now Global Force Wrestling), NOAH Wrestling and Lucha Underground. They are so competitive and have a real good roster which makes them something to know and talk about. In our series of "you should be watching", now we bring to you 10 names of great luchadores and some hidden gems.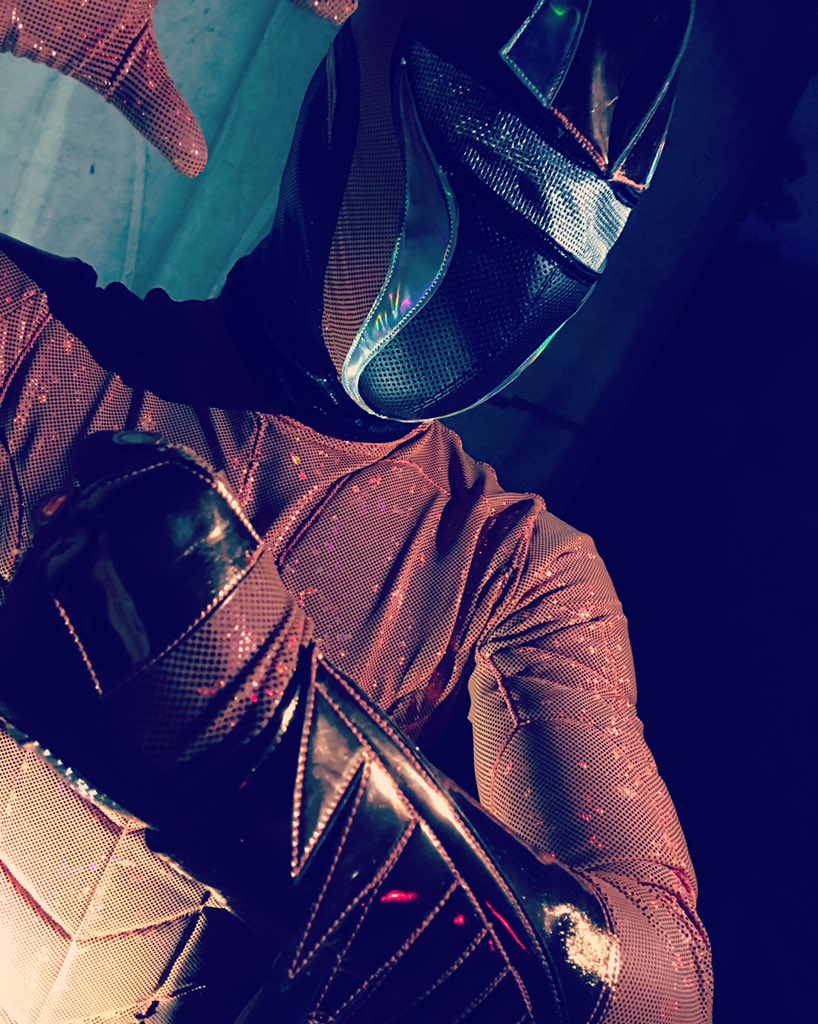 Máscara de Bronce
This very young man (age 18), who once was knew as Gotita de Plata (Silver Drop), is a second generation luchador who captivated the crowd and captured the attention of AAA's officials while he was just a kid, who eventually wrestled at his hometown Pachuca, Hidalgo. He debuted at the age of eleven and was billed as a mini (Mexican version of midget matches) to obscure the fact that he was a kid – a practice that nowadays, is very common in México, since there is few or no regulation about it.
Gotita de Plata went to independent promotion International Wrestling League (IWL) after being in AAA tryouts. He trained hard and developed a high flyer style. AAA made the call one year later in 2014 where Gotita de Plata started working eventual dark matches in the minis division. In 2016, AAA dropped the name and introduced him with the name Máscara de Bronce (Bronze Mask) and moved him out of the minis division. This kid is an avid apprentice of some of the most experienced high flyers of the company, like Aerostar and Argenis, practically absorbing their style and bringing more crazy spectacularity to the table. Máscara de Bronce still lacks of experience but brings real attitude and the wish of being liked by the crowd. This may he received a big shot in the form of a briefcase which gives him the opportunity to face AAA´s Megachampion: Johnny Mundo. The match is going to take place at Triplemanía XXV and it could be the moment where he assures the trust of the company.
Carta Brava Jr.
One of those guys you see and you know they were born to fight. Carta Brava Jr. is the son of the original Carta Brava (a luchador who had modest fame in the 60s and was the first luchador using the mask of legend Huracán Ramírez from the movies that gave fame to the character), a second generation luchador whose brother also used the name and the mask of Carta Brava Jr. leading to a long feud of bitterness between brothers which he won.
He wrestled in the independent scene, mostly International Wrestling Revolution Group (IWRG) and made a name by himself as a vicious rudo who reminded a lot of people to the old style rudos. When he entered AAA in 2013, he was on his way to receive more media attention but he already was known by the lucha crowd, being one of the few independent luchadores who were famous before entering a big company.
To be honest, Carta Brava jr. lost his mojo being for two years in the low mid card which was a shame because he got lost in the shuffle and people stopped taking notice from him. The thing with Carta, is that he worked his ass off when he was on the independent scene, so it was impossible not knowing anything from him week after week. A guy with his charisma and smashing presence needs to be exposed and sadly the booking took it the wrong way. This June at Verano de Escándalo he lost his beautiful mask alongside with El Nuevo Poder del Norte (The New North Power) partner Soul Rocker in a cage. You see, this is some way to mess up a luchador! The guy formed this trío with Soul Rocker and Mocho Cota Jr. (another good luchador lost in the mix) which had no sense of being, just interfering on matches until two of them were forced to enter the bet match and lose their masks because of… nothing!
Rants aside, Carta Brava Jr. is someone who will benefit from the odds, he just need the right opportunity and build his momentum. He is young (30 years old) and bold, so he better recompose and start to make justice to his 50 years name.
Pagano
The Extreme King, a guy who is the embodiment of hard work and great  in ring development. When Pagano started back in 2008 in the very underground of lucha in Ciudad Juárez, Chihuahua for around seven years in the hardcore independent circuit, he may never imagine he would make it to a big company as AAA.
Pagano is a dedicated worker, his years in the hardcore world gave him some sight over ring psychology, knowing the place of the body over the mat and working the crowd. Sadly, he is mostly overlooked by the people although receiving interesting feuds and having great matches. In the collective mind of mediatic lucha, hardcore wrestling is generally perceived as a poor background and synonymous of bad luchadores.
Since his debut in 2016 at Rey de Reyes (King of Kings) alongside the extreme faction of La Nueva Familia Fronteriza (The New Border Family), he has fulfill every enterprise given. Now he is on his own and in a feud with El Mesías and that is perhaps the most interesting feud currently. Pagano has a lot of potential and is way too far to show all his abilities but we hope that happen soon for the big public to appreciate it.
Dinastía
Sometimes I think that the mini division in AAA is the most interesting thing they have. For real, I mean, I could easily write ten names of the mini division and every one of them would fill the purpose of the list. But with Dinastía we can accomplish that.
Dinastía won the tournament ¿Quién Pinta para la Corona? (Who Earns the Crown?) in 2011 and since then the guy has been in a somewhat discrete (he hold the mini division title for almost four years and defended it twelve times! In México standards that's astonishing) but always challenging career full of fast, death defying moves. Dinastía is a 5 feet monster that one day in one day out can show off the abilities of a consummated wrestler. If you think minis are some kind of light divertimento, well, you better pay attention, Dinastía can make you change your mind.
Máscara Año Dos Mil jr.
The son of lucha legend Máscara Año Dos Mil has been crawling the biz since 1999 and he has collected the necessary experience to be considered as a major leagues luchador. His work on the independent scene at IWRG was his biggest impact since he proved that he is a real son of his father, bringing at the scene the yelling nights of lucha libre that several fans miss. He tried to work a team with Hijo de Cien Caras to become the next generation of Los Hermanos Dinamita. For ten years the guy worked to make his legendary name worth to be watched. Máscara dealt with excellence by winning championships against big names like Canek and Black Terry.
Máscara Año Dos Mil jr. came to AAA in 2010 with Hijo de Cien Caras confronting the tag team champions but nothing else happened then until next year when Máscara teaming with el Texano jr. and Toscano as a part of El Consejo (The Council, because the two worked for CMLL) invaded AAA. This angle was curious but effective, the three luchadores reached great moments in the company but Máscara went to different feuds which led to him losing his mask against Dr. Wagner Jr. at Triplemanía XX in 2012. The best match of the night with a predictable result.
Máscara Año Dos Mil since then, went to fall a little: became a part timer between independent scene and AAA since 2014. Although he hasn't appeared on tv, he works some dark matches waiting for a big opportunity. Sadly his name is barely heard nowadays but word must be spread, he is a great luchador and deserves better.