The USMNT is back in the World Cup! After an hour's worth of introductions, performances, and speeches, the draw for the 2022 World Cup in Qatar is complete! Here's how all the groups shaped up: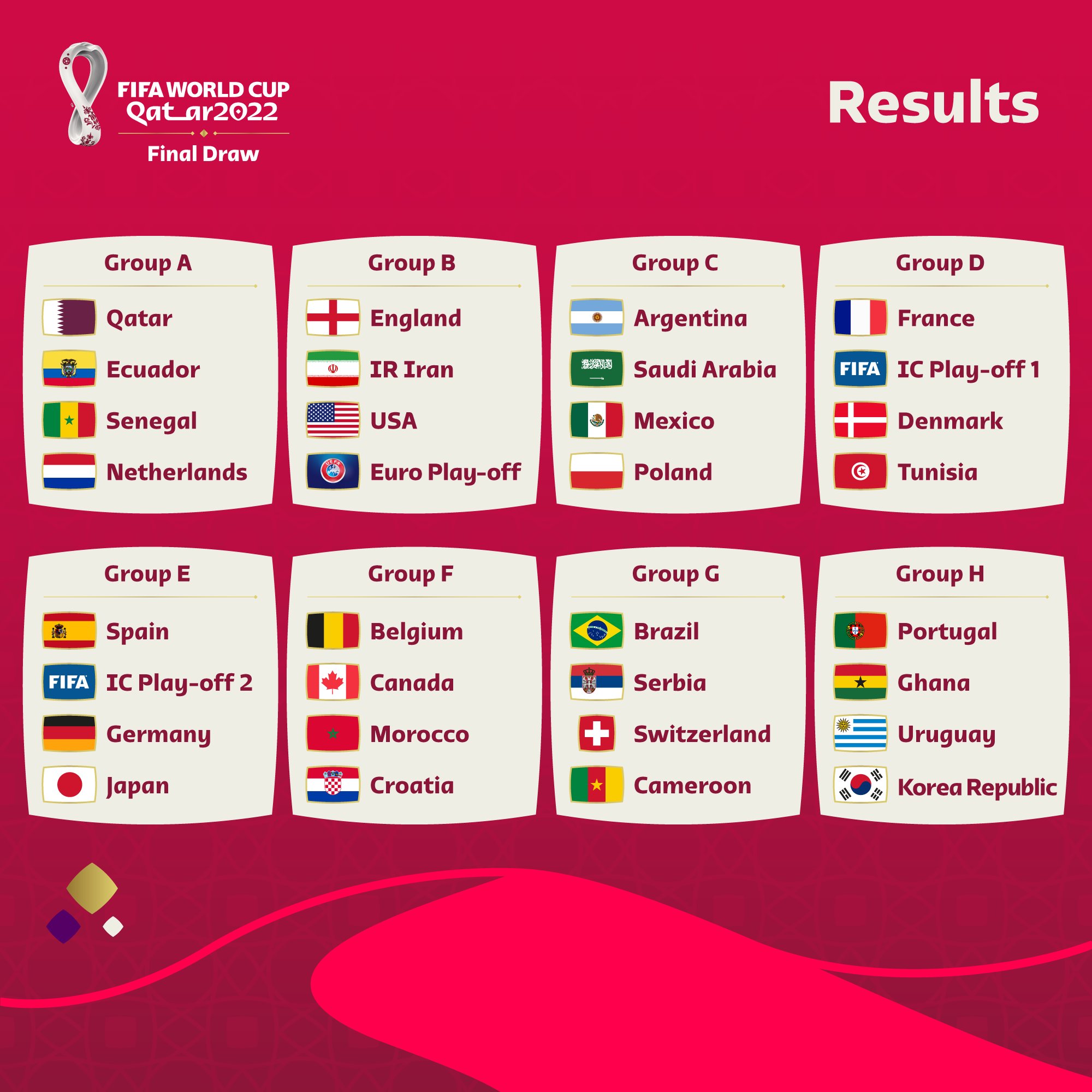 The USMNT FIFA World Cup Draw – Overview
The USMNT drew Iran, the winner of the Scotland/Wales/Ukraine playoff, and our good friends from across the pond, England. The US and England notably met in the group stage in the 2010 World Cup, where English media outlet The Sun notably had this front page: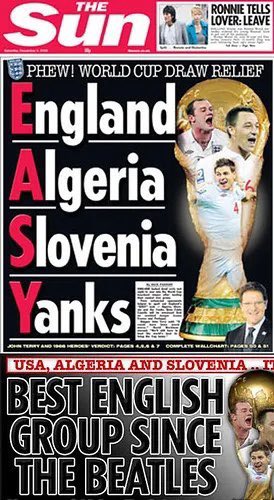 The US would end up drawing England in the group stage and topping the group. This time around though, there's no Rob Green for England, the USA has its deepest and most youthful squad ever, and is ready to not only top England in the group again, but maybe even shock the world and win the match against the Three Lions in the group.
Schedule
Monday, November 21: USA vs UKR/WAL/SCO
Friday, November 25: USA vs ENG
Tuesday, November 29: USA vs IRA
Now the most notable part of the schedule is that the USA's bout with England will come on the day after Thanksgiving in the States. The time slots for all the games are 5:00 AM, 11:00 AM, 2:00 PM, 4:00 PM, and all Eastern time. Four matches on each matchday are going to be awesome. All three USMNT matches, however, will be at 2:00 PM. We can sleep in.
How will the USA fair in their group? 
This was far from the worst possible draw for the USA. England is very tough, but Iran and the Euro playoff could very well be six points for the US.
Iran however, is no pushover. They are 21st in the FIFA World Rankings, and they finished at the top of their AFC Qualifying group with 25 points and eight wins from 10 matches. Scotland and Ukraine will play a match, and the winner will have to face Wales for the last spot. The USMNT drew Wales 0-0 in November of 2020. Gareth Bale and the Welsh team would probably be the toughest of the three European teams fighting for the last spot.
It's tough to predict how the group will shape out without knowing all of the teams, but regardless of that, I see England and the USMNT advancing to the Round of 16. Now that we know the groups, we have to wait seven months for the best tournament in the world to kick off in November. It's gonna be a long summer.