PREVIEW – Over the last year, the USMNT has had Mexico's number in just about every way. In June, they won the inaugural Concacaf Nations League over Mexico in a thrilling 3-2 victory in extra time and followed that up in July with a 1-0 win in the Gold Cup Final. Two trophies in two tries against its biggest rival. After handling Mexico 2-0 in Cincinnati, the USMNT now has to travel to dreaded Estadio Azteca for it's toughest test against the rivals to the south.
World Cup Qualification: USMNT Mexico Preview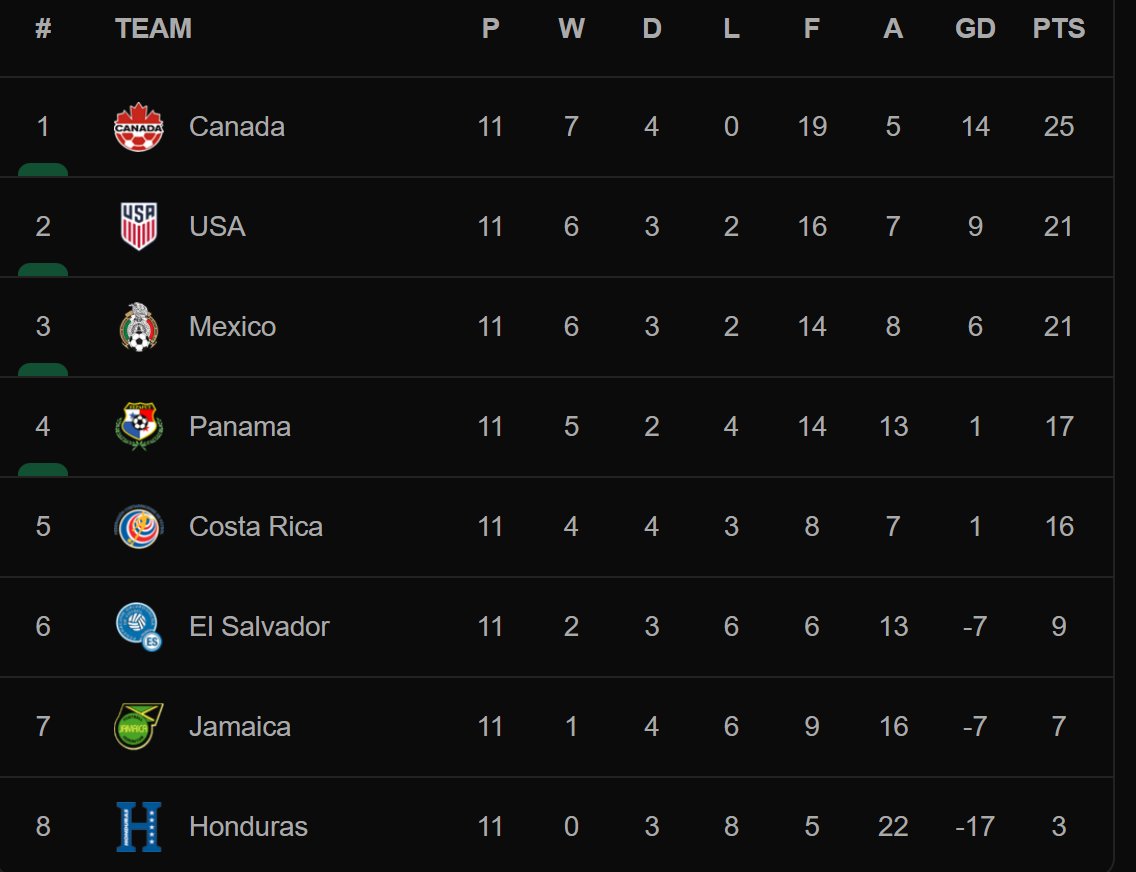 As things stand, see the table above, the US essentially needs three or four points this window to secure qualification. A win at Azteca, which the USMNT has never done in World Cup qualifiers, could seal the deal Thursday night, so long as Panama lose at home to Honduras. So yeah, it'll probably come down to the final two matches for the US. Mexico are in a similar situation. They sit level on points with US, trailing only on goal differential.
Every time these two meet, it's always a spectacle. This match however, feels like more than just a World Cup Qualifier. For the US, this is a chance to really assert themselves as truly the better of the two teams for the first time maybe ever. If the USMNTs 17-6-9 record against Mexico since 2000 wasn't enough, I'm certain a win in Azteca would help people reach that realization. For El Tri, a win on Thursday would help to push that notion away, and reinforce that Azteca, and the national team in general, is something the USMNT, or anyone for that matter, should fear.
So the stage is set. Estadio Azteca. USMNT vs Mexico. A chance to assert dominance. A chance to reestablish dominance.
How to Watch USMNT vs. Mexico
When: Thursday, March 24th at 10pm ET
Where: Mexico City, Mexico at Azteca Stadium
How to Watch: CBS Sports Network/Paramount+
Photo Credit: Toni Geiger. @EMDashPhoto emdashphoto.com