Editorial (May 25, 2018) – Last Word on Soccer is back with Power Rankings going into MLS Week 13, and for the first time since the genesis of the rankings, there is a new number 1.
2018 MLS Power Rankings
Week 12
1. New York Red Bulls (+1)
There's a new top dog in the MLS, and it comes in the form of a Red Bull. Following their controversial and thrilling 3-1 victory over Atlanta United, New York Red Bulls and their Ameri-gegen press are legitimate contenders this year. The game was marred by controversy and injury. Kemar Lawrence left the game after a gruesome bounce off the turf in Atlanta, and Tyler Adams was removed over concern over his right knee.
Next Match:
vs. Philadelphia Union (May 26)
2. Sporting Kansas City (+1)
If there was an award for Mr. Consistency, it would go to Sporting Kansas City. What's more impressive is the fact that Sporting KC has made the playoffs each of the club's seven years since transitioning away from the Wizards monicker including a 2013 MLS Cup, two Supporters Shields, and three U.S. Open Cups. They've accomplished this despite being in one of MLS's smallest markets. This team shipped off Dom Dwyer and reinvested that money into Yohan Croizet, Johnny Russell, and Felipe Gutierrez. Well played, Peter Vermes.
Next Match:
vs Columbus Crew (May 27)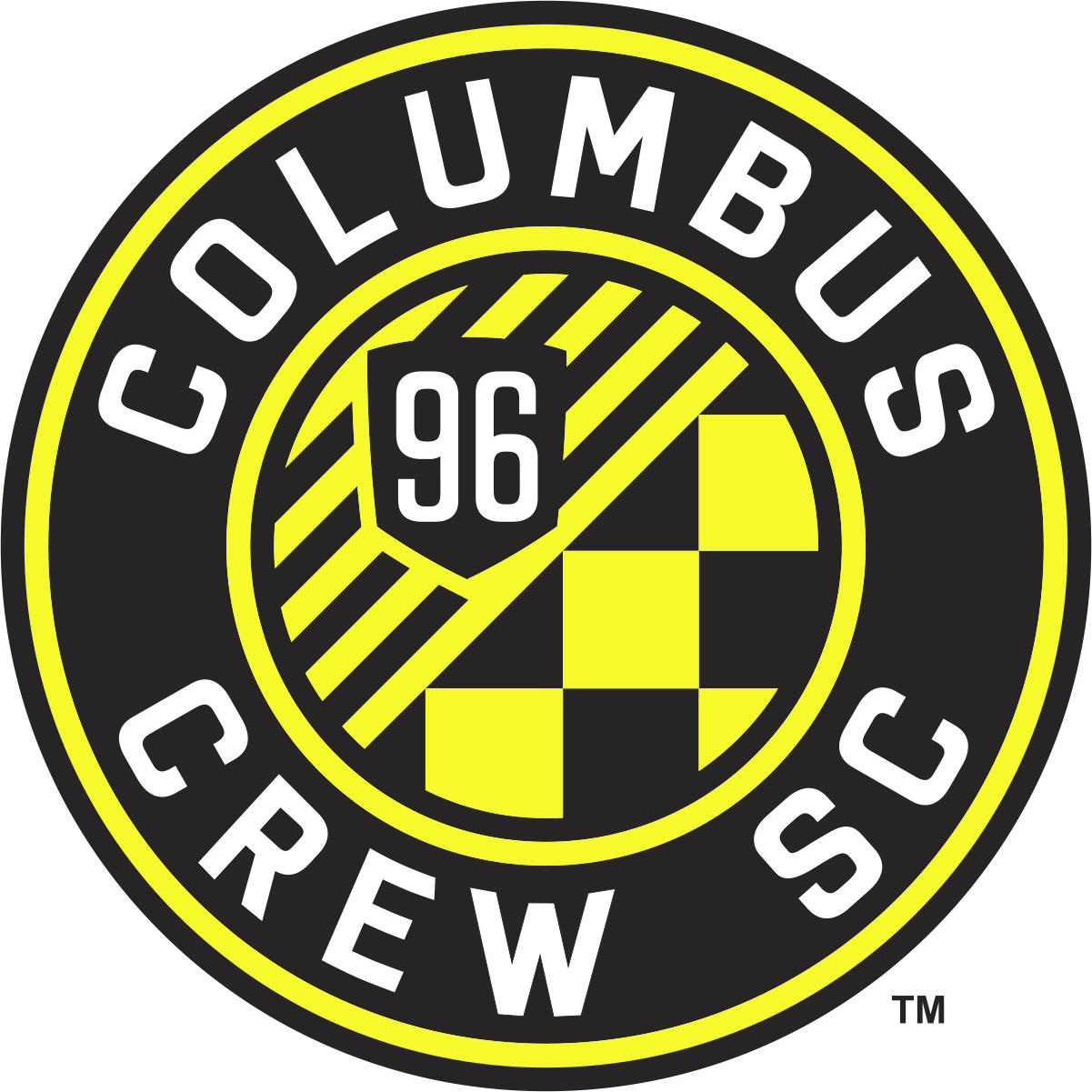 3. Columbus Crew (+5)
A 1-0 victory over fellow Eastern Conference contenders New England Revolution shoots Columbus up the rankings this week. They can't control their schedule, and perhaps the rankings were unkind to them because of the assumed ease of schedule. However, they simply keep getting results. And according to their expected goal data, Columbus has even underperformed in the attack, so with some polished finishing, they may be able to sustain this run. They will need to be polished as they have a crucial matchup this weekend against Sporting KC.
Next Match:
at Sporting KC (May 27)

4. Atlanta United (-3)
Not since the 2017 Super Bowl has there been a bigger collapse by an Atlanta based sports team. All hyperbole aside, after looking unstoppable through the first nine games (opening night notwithstanding), Atlanta's rigorous schedule is biting back. They lost a thrilling contest to New York Red Bulls, and last week's loss against SKC has Atlanta taking a dip in the rankings. Expect them to bounce back, but they need to find answers in their own final third.
Next Match:
at New England Revolution (May 30)
5. New York City Football Club (+2)
Taking care of business is what everyone expected New York City to do in their match against the Colorado Rapids. They'll have a tough away game to Houston this weekend that will test their ability to keep possession, something the Boys in Blue have done at an astonishing 58% clip this season. Where they gain the most points in the power rankings is their unceremoniously difficult schedule. It is expected for a bottom of the table sides to be near the top of that metric, but the fact that NYCFC is second in adjusted strength of schedule is simply remarkable. Furthermore, the next closest strength of schedule of the teams above NYCFC in the rankings is Atlanta, who sit in 10th. One very real problem exists in the rumors of Patrick Vieira's potential departure. Both Vieira and NYCFC deny him leaving the club, but we've heard those denials many times before.
Next Match:
vs. Houston Dynamo (May 25)
6. Portland Timbers (+3)
A tactical shift to a more conservative 4-4-1-1 gave helped Portland stop the surging LAFC. Giovanni Savarese is living up to the billing, and the Timbers, who have won five consecutive contests, couldn't be happier. Their 2-1 opening day loss is so far in the rearview mirror at this point, that the Timbers eagerly await the Galaxy's trip north to Providence Park. But first, Portland will need to dispose of the Colorado Rapids.
Next Match:
at Colorado Rapids (May 26)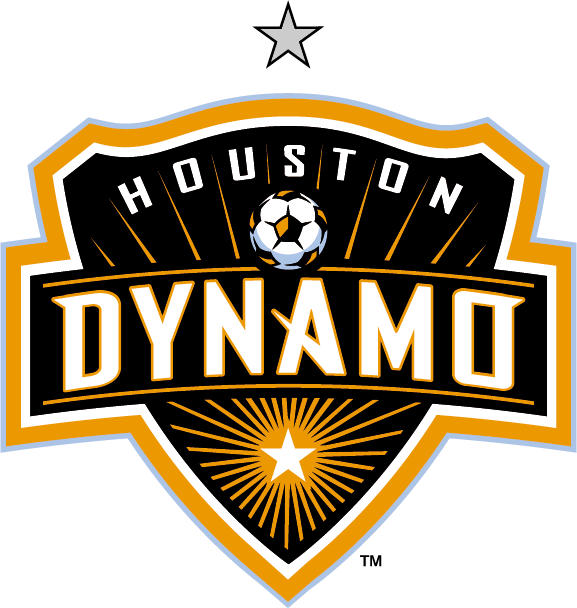 7. Houston Dynamo (+4)
Houston is fourth in shots per game, first in shots on target per game, and third in successful dribbles per game. They don't hold possession, but with speedsters like Romell Quioto and Alberth Ellis screaming past opposing defenders, the bunker and break method is working just fine for the Dynamo. Houston has flown under the radar thus far, but their fourth highest goal differential per game is impressive, and they have scored three or more goals in 40% of their contests this year. A matchup against NYCFC Friday night will test their ability to absorb pressure as NYCFC is the most possessive team in MLS.
Next Match:
vs. New York City FC (May 25)
8. Los Angeles Football Club (-4)
Los Angeles FC looked great against a Borrusia Dortmund side that sleepwalked through most of their mid-week friendly. It is still astonishing that an MLS team would play a mid-week friendly with a league contest coming just a few days later. This doesn't happen in other top leagues, and it shows MLS is still several miles down the list of the world's top leagues. As for LAFC, after a brief journey to the upper echelon of the rankings, LAFC have regressed back to their previous second-tier status. They will need some benchmark wins if they want to rise to the levels of Atlanta, SKC, or Red Bulls. The additions of Lee Nguyen and Adama Diomande will soften the blow of losing Carlos Vela, Marco Urena, and Laurent Ciman to the World Cup, but the squad depth will be challenged in the next few months. After that, LAFC will have an embarrassment of attacking riches.
Next Match:
vs. D.C. United (May 26)
9. FC Dallas (-3)
This is the lowest they've fallen in the rankings this season, due in part to some mixed form over their last five games. Their points-per-game rank is 8th, so being 9th in the power rankings seems about right. What does hurt Dallas is their lack of goal-scoring this season as they sit 11th in that category. The defense is still stout, and Maxi Urruti is starting to grow into the season. They head north to face Toronto this week, and they will need to score at least two goals if they expect to win the game.
Next Match:
at Toronto FC (May 25)
10. Orlando City Soccer Club (-5)
After being spoiled by a six-game unbeaten streak, Orlando City has fallen into the dumps (both literally and figuratively). Following the game against Atlanta, a section of fans littered the field with trash in disgust. The team has ensured those fans can think about their actions on time-out for two full seasons. The on-field play hasn't been much better. Orlando hasn't been struggling for goals in 2018, but neither have their opponents. They'll have a chance to widen their goal differential when they host the Chicago Fire this weekend, but questions will remain along the Lions' backline. Let's just hope they don't play like trash.
Next Match:
vs. Chicago Fire (May 18)
11. New England Revolution (-1)
The game against Columbus felt like a playoff game. It was open with plenty of shots, yet the teams combined to score one lone goal. New England has been one of the better goal-scoring teams in MLS this year, and when Juan Agudelo comes back from injury, they could see that tick up a bit. One thing is for sure, though: Brad Friedel is proving his mettle as an MLS coach.
Next Match:
at Vancouver Whitecaps (May 26)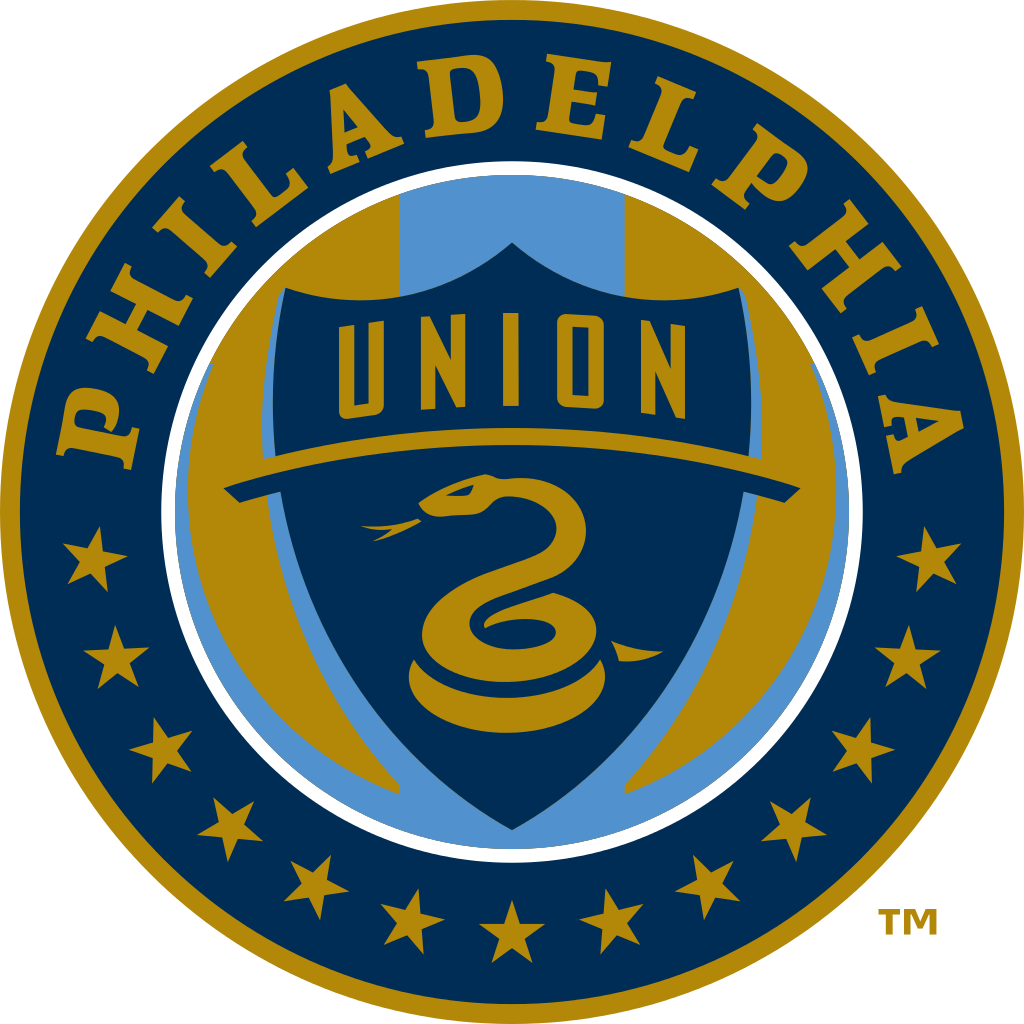 12. Philadelphia Union (+4)
Philadelphia Union is winners of their last two matches and has won three of their last five. While the wins haven't come against any teams of substantial quality, wins are wins in MLS. Borek Dockal has been a blessing for Philadelphia, who still misses the production of CJ Sapong. The Union has had one of the more forgiving schedules, but things will certainly be tougher against the Red Bulls this weekend.
Next Match:
at New York Red Bulls (May 26)
13. Toronto FC (+6)
Michael Bradley returned to the midfield thanks in part to Eriq Zavaleta and Chris Mavinga returning from injury, and the switch paid immediate dividends in the form of a 2-1 victory over Orlando City. Toronto has been performing at roughly half a goal less per game than their expected goals, so there is some poor luck involved with their slow start. They'll be hosting a stingy FC Dallas side that concedes the second fewest goals per game in MLS.
Next Match:
vs. FC Dallas (May 25)
14. Los Angeles Galaxy (+4)
The LA Galaxy stole three points in Montreal after a Zlatan Ibrahimovic red card left the Galaxy a man down for nearly 50 minutes. The Galaxy didn't play well, but they held the clean sheet being a man down, and that is fairly impressive. What is not impressive is Zlatan's lack of discipline and restraint. His impulsive response to being stepped on is merely a culmination of his boiling frustrations with the Galaxy's awful season. The Galaxy might get a break in the first Cali Clasico of 2018, but in this game, as in sport, the game must still be played. San Jose will not roll over for the Galaxy, especially considering Zlatan will be suspended.
Next Match:
vs. San Jose Earthquakes (May 25)
15. Seattle Sounders (-)
The MLS scheduling committee strikes again! Seattle will face Real Salt Lake in consecutive matches thanks to the ridiculous imbalance of MLS scheduling. The injury bug is biting the Sounders hard, and the squad depth isn't a strength in Seattle. The Sounders have used an astonishing 22 players thus far this season. At this point last season, they had used only 17. There is a belief that if they can continue navigating through these treacherous, injury-filled waters, they will be a much stronger side when they playoffs arise. The key for the Sounders will be able to stay afloat until they get healthy. Consecutive games against RSL should help them stay above water.
Next Match:
vs. Real Salt Lake (May 26)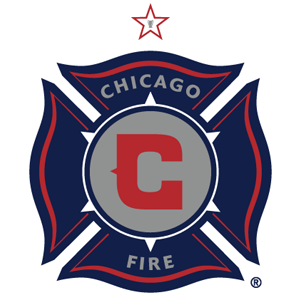 16. Chicago Fire (-4)
The Chicago Fire were outplayed at home by a surging Houston Dynamo side, and that isn't something to be upset with. What should be upsetting for Fire fans is that the team attempts to play possession soccer yet has a pass completion percentage below 79% and produce the second fewest shots per game in the league. General Manager Nelson Rodriguez seems set to bring in reinforcements during the summer transfer window. Despite the team's slow start, he is looking for a silver lining in the form of a summer defender and an additional attacker. The adjusted strength of victory combined with a poor run of form is holding Chicago back. They travel to Orlando next where both teams will be looking to change their fortunes.
Next Match:
at Orlando City SC (May 26)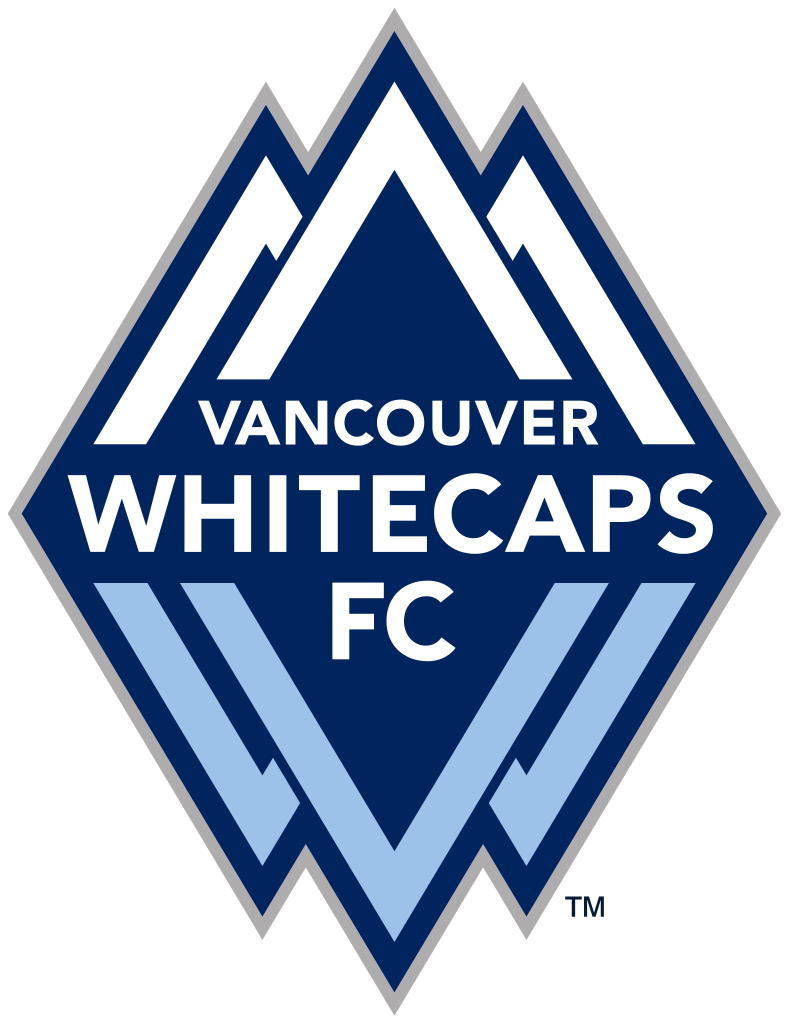 17. Vancouver Whitecaps (+3)
Vancouver drew both games with a 2-2 scoreline last week. The impressive? Doing it in Dallas. The not so impressive? Doing it at home against San Jose. Vancouver has been wildly outplayed this season. Their goal differential per game is 4th worst in the league as is their shots per game. Vancouver holds the second least possession in the league, and the defensive metrics are just as bad. The hope is that Kei Kamara's 90th+10 minute goal will ignite his confidence and lead to a resurgence of goal-scoring form. Otherwise, Vancouver will be destined to middling mediocrity. They have a tough defensive team in New England this week, so even if Kamara's confidence starts flowing, he will still struggle to reunite the ball with the back of the net.
Next Match:
vs. New England Revolution (May 26)
18. Minnesota United (+3)
At this point in the season, any time a team sees "Montreal" on the upcoming matches list will beam with joy. That is especially so for a Minnesota team that held Sporting Kansas City to a 1-1 draw over the weekend. The Loons desperately need help, and rumors are swirling that Geoff Cameron is interested in returning to MLS. Minnesota is fourth on the allocation list, so if they would be willing to engage the LA Galaxy in trade talks, an allocation swap and some Wam Tam Thank You, Ma'am might get Minnesota their second designated player and someone who can drastically help shore up their backline. For now, they can enjoy their game against Montreal and work on climbing the power rankings for next week.
Next Match:
vs. Montreal Impact (May 26)
19. D.C. United (+3)
Congratulations to D.C. United for beating San Jose. Okay, now on to the only thing that actually matters in the nation's capital. Wayne Rooney is reportedly touring the Washington D.C. To be completely honest, Wayne Rooney debuting for D.C. United the night they inaugurate Audi Field on July 14 is goosebump worthy. It doesn't seem like a terrible move either. Rooney was able to manage 11 goals in the English Premier League this season, which is more than all but 14 other Premier League players. For those saying Rooney is washed up, you may be right. You also may be losing your mind to think Rooney is worse than Darren Mattocks, Luciano Acosta, or Yamil Asad.
Next Match:
at LAFC (May 26)
20. San Jose Earthquakes (-6)
San Jose has two wins this year. Both of them came against Minnesota United. San Jose won't play Minnesota United again (unless they meet in the playoffs). Therefore, it is safe to say San Jose will not win another game all year. That may be drastic, but with how this team plays, it is also very possible. Only RSL and Montreal concede more goals per game. However, Danny Hoesen has played remarkably for San Jose this year, and he has scored in three consecutive matches. They face their bitter rivals next, and to San Jose's credit, they have won their last three contests against the LA Galaxy. In the Cali Clasico, anything is possible. That includes beating a team that doesn't start with Minnesota.
Next Match:
at LA Galaxy (May 25)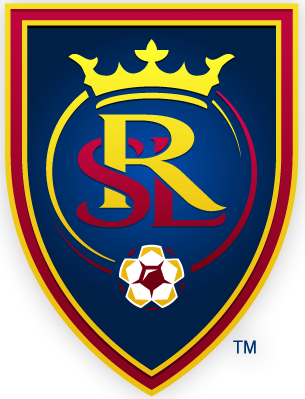 21. Real Salt Lake (-8)
Getting blown out is rough, and it is becoming the norm for RSL. They concede more goals per game than any other team in MLS. Something will break this weekend as they face the most anemic attack in MLS as they venture north to Seattle. Real Salt Lake has played one of the easier schedules, and when it is adjusted to remove their own results, they have played the second easiest schedule in MLS. Furthermore, they have really struggled away from Salt Lake City. They are winless in their six road games of 2018, and they have been outscored 17-4 in those contests.
Next Match:
at Seattle Sounders (May 26)
22. Colorado Rapids (-5)
Colorado was embarrassed by New York City FC. They gave up 66% possession and six shots on target. As Bobby Warshaw pointed out, since winning the 2010 MLS Cup, the Rapids have been one of MLS's worst franchises. At this point, there isn't a whole lot to say. The good news for Colorado is that promotion and relegation won't come to MLS any time in the near future, so they can continue on with business as usual.
Next Match:
vs. Portland Timbers (May 26)
23. Montreal Impact (-)
Montreal lost to the LA Galaxy at home for the first time in club history. To make matters worse, Montreal lost to a 10-man Galaxy side. At this point, it might be better to sell anyone worth any value, including Nacho Piatti. There are teams who lack depth, need help, and have allocation money to spend. Montreal owner Joey Saputo's comments indicate he is unhappy with the team and may be willing to sell. Like all things MLS, fortunes can change in an instant, but things don't look good for the Impact.
Next Match:
at Minnesota United (May 26)