Editorial (May 9, 2018) – Last Word on Soccer is back with Power Rankings going into MLS Week 11.
2018 MLS Power Rankings
Week 10
1. Atlanta United (Second Consecutive Week at the Top)
For the second consecutive week, Atlanta tops the power rankings. Despite going into half-time tied at zero, Atlanta was able to continue their dominance. Wonderkid Ezequiel Barco got off the mark in the 53rd minute and was joined shortly thereafter by Josef Martinez. Atlanta is currently on pace to break the 1998 LA Galaxy record of 85 goals in a season. In an era where MLS is as balanced as it's ever been, Atlanta's attack is otherworldly. With two games against top five teams this week, Atlanta's depth will be tested as they look to cement themselves as the class of the MLS.
Next Match: vs. Sporting KC (May 9)
2. New York Red Bulls (+4)
After dismantling their New York neighbors, the Red Bulls are gaining momentum. Of the top five teams, no other team has played a more difficult schedule. Bradley Wright-Phillips and Kaku appear to be a legitimate combination up top. However, Florian Valot has burst on the scene this season with three goals and three assists through his six MLS appearances. Once again, the New York Red Bulls seem to have the new blueprint for MLS success.
Next Match: at Colorado Rapids (May 12)
3. Orlando City Soccer Club (-)
They get a break this week as they host Atlanta United this weekend after Atlanta's mid-week clash against Sporting KC. Orlando's winning streak is impressive, but there is still cause for concern. They were lucky not to concede a second goal as Corey Baird's shot glanced off the post in the 34th minute. Orlando is in no way infallible, but their winning ways have them currently brimming with confidence.
Next Match: vs. Atlanta United (May 13)
4. Sporting Kansas City (+1)
In MLS, as in life, a win is a win. Sporting KC has six in ten games. Four of those wins, however, have been by one goal with three of those being 1-0 victories. The defense is tightening up as they've kept five clean sheets in their last six contests. If they can keep another against the goal-scoring dynamism of Atlanta United, they will put the league on notice.
Next Match: at Atlanta United (May 9)
5. Los Angeles Football Club (+2)
As Los Angeles Football Club distances themselves from the LA Galaxy and Atlanta United disasters, they are metamorphosing into the soccer club each of the 31 owners expected them to become. There are still questions to be asked about the defense. However, since giving up ten goals in the first four games, they've conceded only four over their last four. As Lee Nguyen integrates himself into the squad, an already dangerous attack could see itself become lethal, which will be important given the congested fixture list of the next few weeks.
Next Match: vs. Minnesota United (May 9)
6. FC Dallas (+2)
The FC Dallas attack is spinning its wheels as it has only scored multiple goals in two of the club's eight matches this year. Look for that to change as Roland Lamah and Maxi Urruti get a crack at the porous LA Galaxy defense. Moreover, FC Dallas should see a huge boost in the midfield as Kellyn Acosta is expected to return to the starting XI.
Next Match: vs LA Galaxy (May 12)
7. New York City Football Club (-5)
The bad news for NYCFC? They have dropped two of their last three matches. Worse news? In those two losses, they were outscored 7-0. Worse still? One of those losses was a full-strength matchup in the Hudson River Derby. Ready for a bright spot? Patrick Vieira's boys get a blessing from the MLS scheduling Illuminati as their weekend opponents have a mid-week clash to worry about. NYCFC has the players to rebound, but another big loss could really break the confidence of the club.
Next Match: at LAFC (May 13)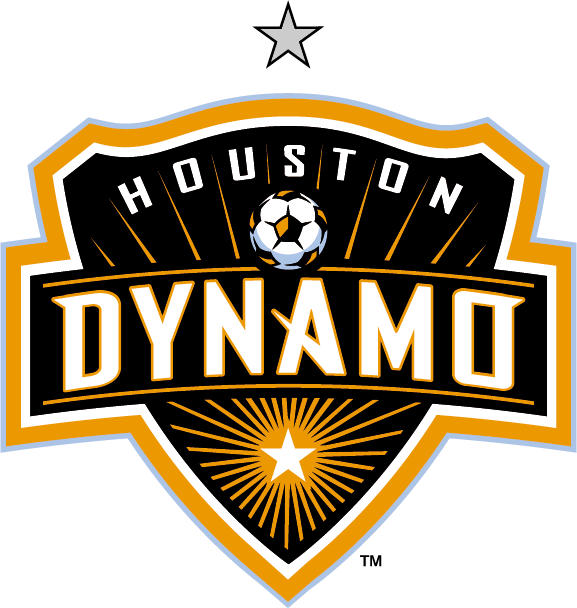 8. Houston Dynamo (+2)
Two set-piece goals against the LA Galaxy and a dramatic winner at the end edged Houston to victory. Looking deeper, the team didn't play well and the game lacked energy on both sides. The defense looked improved against the Galaxy, yet they still conceded to goals on the break. The Dynamo are still the only team to have beaten Atlanta this year, and that speaks volumes for their ability to show up in any contest.
Next Match: at Vancouver Whitecaps (May 11)
9. Portland Timbers (-)
With the first edition, and 100th all-time, of the 2018 Cascadia Cup on the horizon, Portland is beginning to round into form. The Timbers have wasted no time igniting the flames of the rivalry with a great "documentary." On paper, Portland looks like the better of the two teams, but derby days are always unpredictable. The 2017 MLS MVP Diego Valeri is at it again this season, and his beautifully bent free kick in the 88th minute lifted Portland to its third consecutive victory. The Timbers need to find ways to involve Fenando Adi into the attack, but they are looking more and more worthy of contender status.
Next Match: vs Seattle Sounders (May 13)
10. New England Revolution (-6)
The Revs' ranking fell back to Earth after their 4-2 loss to the Montreal Impact. Perhaps Lee Nguyen's spirit animal took it's mojo to Los Angeles. With two of the team's four wins being influenced by red card decisions, it is tough to tell how realistic New England's success has been.
Next Match: vs. Toronto FC (May 12)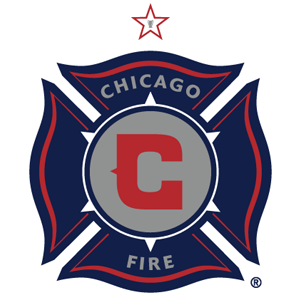 11. Chicago Fire (+1)
The Fire held their own against Atlanta United. They matched Atlanta in possession at 50% and outshot the Five-Stripes 14-10. While most of the shots were ambitious attempts in the late stages of the second half, Chicago's defense looked up for the challenge once again. This conservative approach will keep them in games throughout the season, but Bastian Schweinsteiger and company need more in the attack if they want to push the top MLS clubs for supremacy.
Next Match: vs. Montreal Impact (May 9)
12. Minnesota United (+7)
The Loons blistered in the rankings this week! This has more to do with the teams ahead of them falling, but it would be unfair to take all credit away from Minnesota. Darwin Quintero has added credibility to Minnesota that it had been previously lacking. With two designated player spots available for Minnesota, they look like a club that can still improve drastically. For now, they need to find a way to get a result against LAFC whose attack gives the Infinity Gauntlet wearing Thanos nightmares.
Next Match: at LAFC (May 9)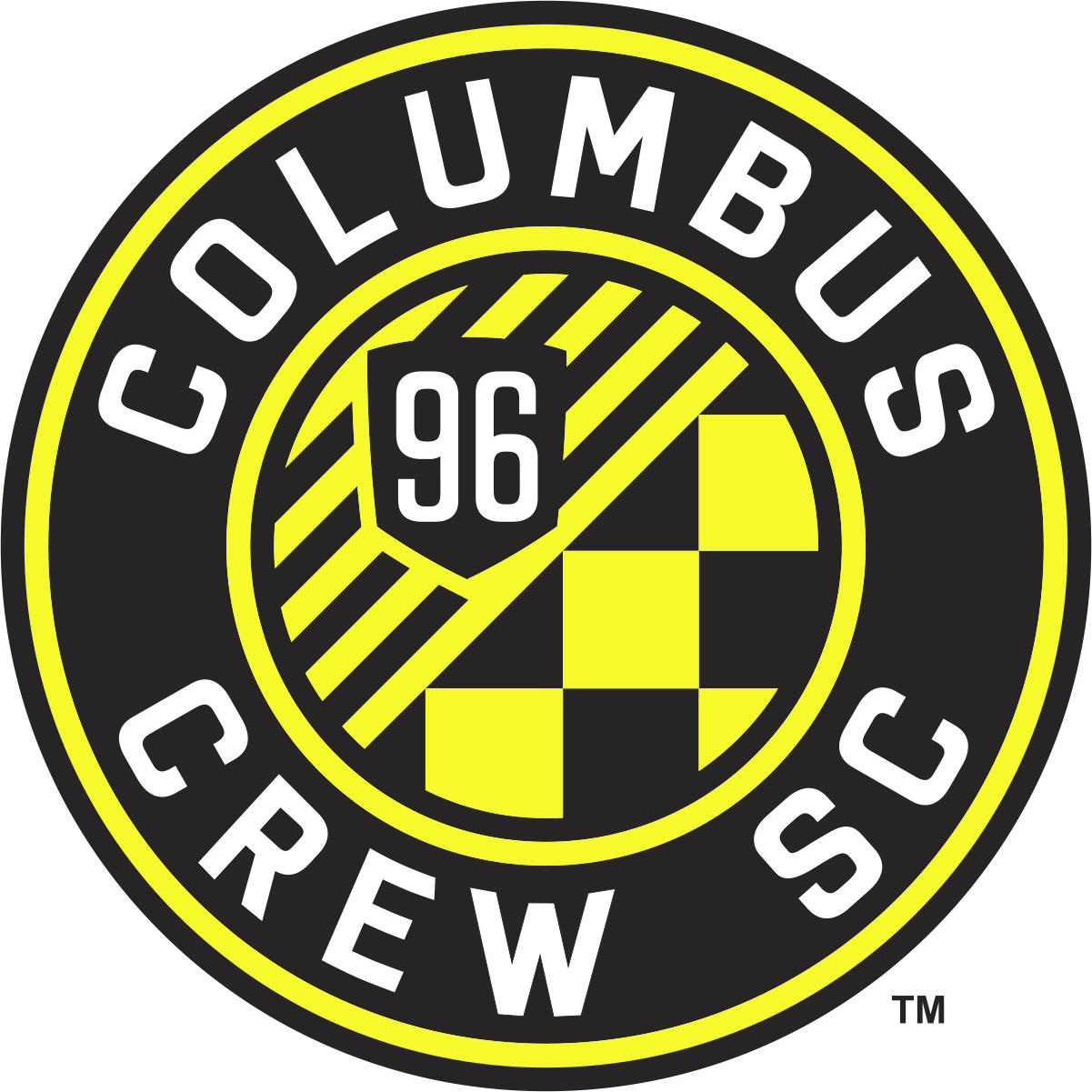 13. Columbus Crew (-)
Holding on to a draw after a 15th-minute red card is impressive regardless of the competition. Columbus survived the constant barrage of shots that often accompany being down a man. In fairness, Pedro Santos' "Sweet Chin Music" to the face of Alex Roldan would have made Shawn Michaels proud. A mid-week matchup against Philadelphia could get The Crew rolling again. However, their most impressive win this season came on opening day against Toronto's "B-Team," so it still remains to be seen if this Columbus Crew team more than a mid-table team.
Next Match: vs. Philadelphia Union (May 9)
14. Toronto FC (+8)
In the Game of MLS Cups, Toronto FC are the "White Walkers" to their southern neighbors. After their crushing Champions League defeat, the reigning MLS is raising its army from the dead to remind the MLS that winter is here. Toronto dominated the Union in every facet of the game this past week, and the Michael Bradley as a ball-playing center back is the perfect move for the aging American international. Greg Vanney once again shows why he is MLS's "Night King", and his ability to resurrect is exactly what this team needs as Jozy Altidore won't return until after the World Cup after undergoing surgery on his foot.
Next Match: vs. Seattle Sounders (May 9)

15. Colorado Rapids (-4)
Losing 1-0 isn't always terrible, but the Rapids are fortunate to have kept the score respectable. Sporting KC rifled off 23 shots, seven of which were on target. Furthermore, Colorado is on a three-game losing streak, and a matchup against MLS's Liverpool waits for them over the weekend. The good news for Colorado is Liverpool can be wildly inconsistent as can the New York Red Bulls. It will take all hands on deck to win the match.
Next Match: vs NYRB (May 12)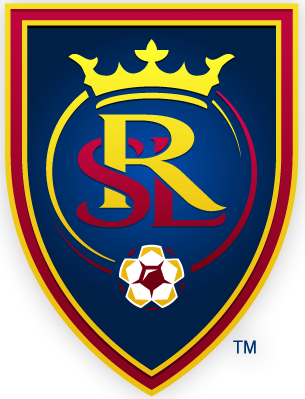 16. Real Salt Lake (-)
Real Salt Lake could have gone up 2-0 against Orlando had Corey Baird found net rather than post. I'd also be retired had I won the Mega Millions Jackpot last month. In a world of "what-ifs", Real Salt Lake simply concede too many goals. Conceding at a rate of 2.11 goals per game is never good, but when the attack is anemic, the season's bleakness seems never-ending. The schedule eases up before the World Cup, so all hope is not lost. However, if Mike Petke can't correct his course, he will be asking "What if I still had a job?"
Next Match: vs. D.C. United (May 12)
17. Seattle Sounders (+1)
A draw against 10-man Columbus is disappointing and only deepens the sentiment that Seattle is in trouble. Of their 17 shots, only one hit the target. They have been steady defensively this year especially when considering they held LAFC to one goal on two separate occasions. The attack needs reinforcements if they plan on competing, but it is a legitimate question to wonder if last year's performance in the MLS Cup Final has injured the psyche of the squad as they told the world they wouldn't attack against Toronto FC. They'll get a chance to reverse that mindset this weekend against the very club that started it.
Next Match: at Toronto FC (May 9)
18. Los Angeles Galaxy (-4)
Early goals to chase? Check. Late goals to crush spirits? Check. An international superstar delivering cryptic messages of genuine disappointment, resentment, and regret about his new team? Check. By all accounts, the Galaxy's schedule has been the most difficult of any team in MLS this season. However, given the talent of the roster, there is no excuse for their inability to score goals. Eventually, someone needs to take accountability for the direction of the team. With new players and new coaches, the only common denominator is the front office.
Next Match: at FC Dallas (May 12)
19. San Jose Earthquakes (+1)
Despite losing to Portland last week, San Jose has been everything they expected to be. They are playing kids and trying to build something long-term. In a league where relegation isn't a worry, they don't need immediate success. Their fan base won't want to hear that, but San Jose is on the right path. Against Portland, they routinely put the Timbers in dangerous spots, which resulted in Portland receiving five yellow cards on the night. San Jose beat Minnesota in the opener, so they should be brimming with confidence for a repeat of form against The Loons.
Next Match: at Minnesota United (May 12)
20. Montreal Impact (+3)
Until the defense stops conceding nearly three goals per game, Montreal will remain near the bottom of MLS clubs. Nacho Piatti continues to shine as he picked up a hat-trick of assists and added a goal of his own for the Impact. Anthony Jackson-Hamel scored a brace to open his account for 2018. If the Impact can tighten up their defense, they've shown the explosiveness required to put the ball in the net.
Next Match: at Chicago Fire (May 9)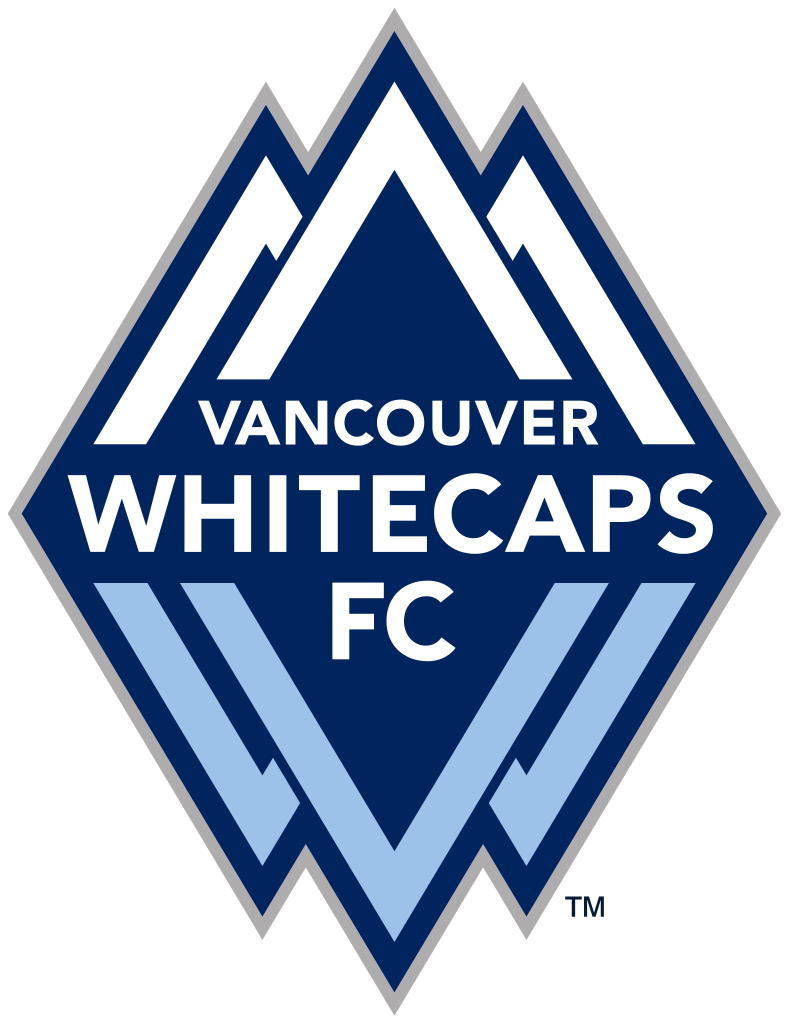 21. Vancouver Whitecaps
Vancouver is just outside the red-line of Western Conference playoff hopes, and it is still very possible that this team contends for a playoff spot. Doubt creeps in when observers take a closer look. The Whitecaps' strength of schedule isn't the toughest. Furthermore, the three times they've played a top-notch side, they have been beaten convincingly. This may be a case where the Whitecaps are able to compete with the bottom of the table clubs, but they don't have the players to compete with the upper echelon of MLS.
Next Match: vs. Houston Dynamo (May 11)
22. D.C. United (+1)
D.C. United deservedly lost to Philadelphia over the weekend. D.C. held only 39% possession and conceded 23 shots with nine finding the target. They looked content with a draw after Darren Mattocks nicked a goal in the 70th minute. Now they are in talks of bringing in Wayne Rooney who might actually help the club if he is genuinely motivated to do so. Plus, it lends itself to the caption: "Rooney headed to United."
Next Match: at Real Salt Lake (May 12)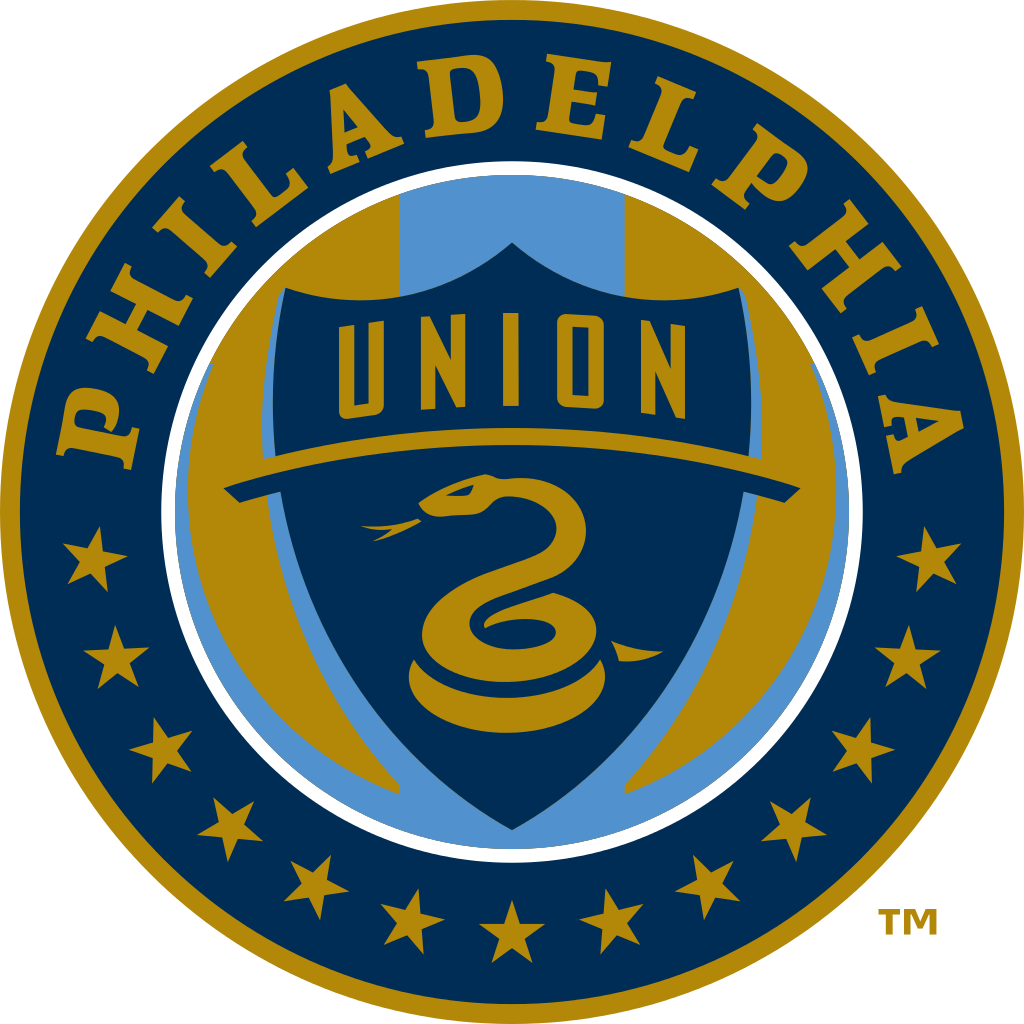 23. Philadelphia Union (-6)
Despite a 3-2 win over D.C. United, Philadelphia plummets in this week's rankings. They scored half of their six goals in the game against D.C. United, and they currently average less than a goal per game. In addition, they are well below their number of expected goals. The bright side is their attacking slump may very well turn around. With C.J. Sapong up top, that is actually quite likely, and it helps he scored this week. Their schedule toughens up significantly before the World Cup break, so they need to look for answers quickly if they plan on competing for a playoff spot in the congested Eastern Conference.
Next Match: at Columbus Crew (May 9)