Florida and Kentucky will open up their SEC schedules this Saturday at Steve Spurrier-Florida Field at Ben Hill Griffin Stadium at 3:30pm EST. Both teams will need to show improvement after Kentucky took the loss against Southern Miss last week, and the Gators had a few issues in an unconvincing win over UMass. Let's take a look at the Kentucky Wildcats vs. Florida Gators – 2016 Preview.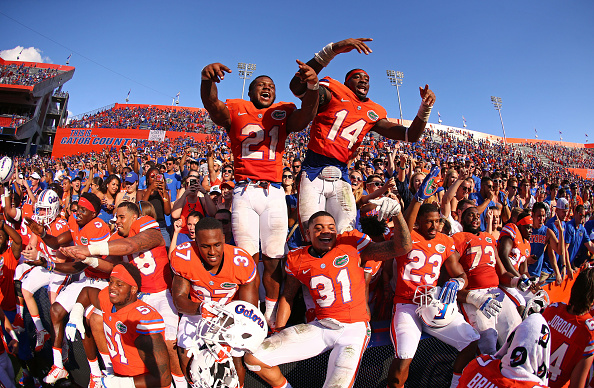 Impact Players
Drew Barker
If the Cats have any shot in this game it will be because of Drew Barker, who threw for 323 yards and four touchdowns last week to kick off his sophomore campaign. He'll need to be razor sharp to keep the Gators honest and buy Boom Williams and Jojo Kemp some running room.
Luke Del Rio
Luke Del Rio made good decisions and showed poise in heavy rain, under frequent pressure against UMass but he'll face off against an SEC defense. This will be the Del Rio's first real test after completing 29 of 44 passes last week despite shaky O-Line play. He'll need to come through with another solid performance and expect Jim McElwain and OC Doug Nussmeier to put him in good situations by keeping the defense guessing.
Teez Tabor
The Preseason All-American is coming off a 1-game suspension for fighting in practice. He'll look to bolster a secondary that played well outside of two big plays given up by cornerback Chris Williamson. He's loud, flashy, and gives the Gator defense a little extra pep in their step.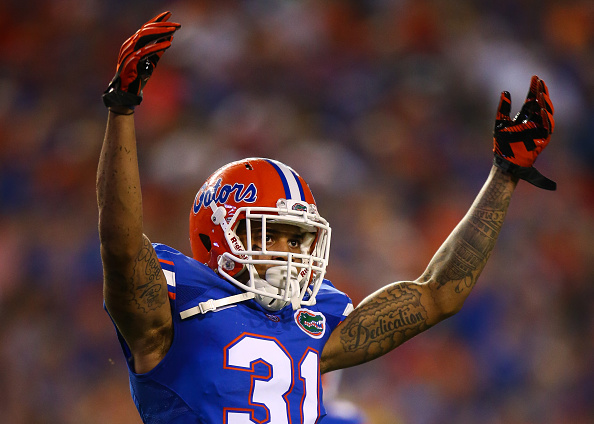 It's on and poppin ??https://t.co/YIJtZiCxRr

— Teez Tabor (@_31Flavorz) September 4, 2016
When Kentucky Has the Ball
Running backs Boom Williams and Jojo Kemp are the best players on the Kentucky offense, and they'll need to have a productive day to keep the Cats in manageable situations for Barker. Unfortunately for them, the Gator defense was dominant in their opener against UMass aside from the Minute Men's lone scoring drive, which was aided by 35 yards in Gator penalties and Williamson getting beat on a fourth and 14. The Gators only allowed 12 first downs and no plays, other than Williamson's two mistakes, went for over ten yards. Kentucky will be up against a full-strength Gator defense so don't expect a lot of production or points.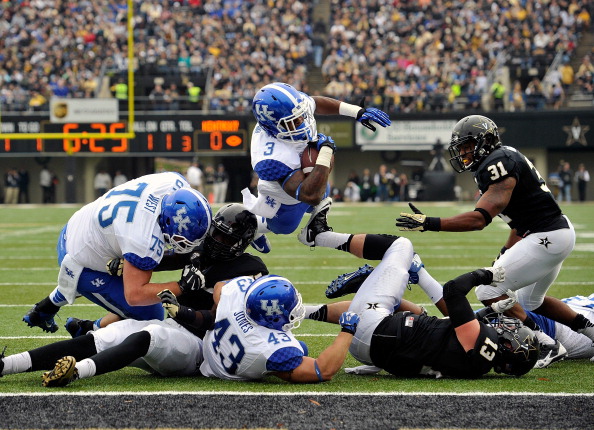 When Florida has the Ball
The Gator O-Line struggled throughout the UMass game last week. At one point, the Gators took points off the board following a UMass penalty only to get stuffed on fourth and one in the red zone later in the drive. Kentucky gave up 262 yards rushing to Southern Miss last week, so the O-Line's performance will be telling in this match-up. Jordan Scarlett, Mark Thompson, and Jordan Cronkrite will rotate in the backfield. Freshman Lamical Perine is the only other Gator running back who got a carry last week and he fumbled on the play, so expect him to stay in the doghouse and probably redshirt this season. Meanwhile, Del Rio will need to develop some in-game chemistry with the wide outs this week against an SEC defense. The Gator receivers rotated frequently against UMass so expect a little more consistency in the starting unit this week, especially with the loss of Dre Massey for the season. Even if the Gators stall out on Kentucky's side of the field, Eddy Pineiro showed off his leg strength and accuracy last week by making field goals from 40, 48, and 49 yards.
Wrap Up
The Gators and Cats will be counting on the fact that the most improvements happen from Week 1 to Week 2 as they open up conference play. The Gator defense needs to clean up the penalties from last week while Tabor's return should eliminate big plays like the two Williamson gave up. The Cats also have a lot to clean up after letting an 18-point lead slip away in the second half last week. Kentucky will come in hot after being within striking distance in the fourth quarter last year and feeling like they were robbed of a win against the Gators in 2014. However, the Gators haven't lost to Kentucky since 1986 – that's 29 years and counting – and don't expect this talented Florida team to let that streak end. Jim McElwain has reestablished the Gators' home-field advantage in The Swamp, and the Cats don't have the fire power to pull off an upset this year.
Prediction
Gators – 30, Cats – 10
Main Photo: