By Arjun Bhardwaj for LastWordOnCricket
While there has been lots of focus on the IPL Auction, many fans are starting to turn their attention to the upcoming Test series between India and Australia. India's strength definitely lies in their batting, but in order to win a Test match they will still need to take 20 wickets regardless of how many runs they score. This wasn't a problem against England, where India wrapped up a comprehensive 4-0 series win, as the spinners did most of the damage. Once again it was Ravichandran Ashwin who claimed the bulk of the wickets, ending with 28 victims, and he was ably supported by Ravindra Jadeja, who took 26 wickets in the series.
A key talking point heading into the series with Australia will be India's choice of seamers, as at times their seam attack looked toothless against England. Moreover, the Australian batting line-up is looking extremely strong, with the likes of David Warner and Steve Smith set to provide stubborn resistance. As a result, it will still be likely that the pitches will be heavily biased to support India's spin attack. At times India will be looking to play three specialist spinners, which could see the return of Jayant Yadav to the side in certain matches. However, it is likely that the standard team composition of India will contain two spinners and three specialist fast bowlers, which is what they played against Bangladesh.
Ravichandran Ashwin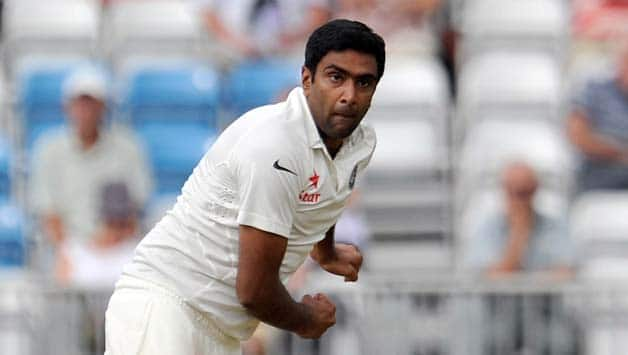 Last 10 Test Matches:
Wickets: 59
Average: 25.8
After his dominating performances against New Zealand and England, off-spinner Ravichandran Ashwin rose to the top of the ICC Test Rankings to become the best Test bowler in the world. Ashwin made the most of a long home series to regularly tear apart sides on pitches that were heavily suited to his style of bowling. He has picked up six five-wicket hauls in just his last 10 Tests and in the process became the fastest bowler to take 250 Test wickets. These incredible statistics show just how talented a bowler he is, but he has historically struggled to find success overseas. However, the series against Australia is being played in India, so once again Ashwin will find himself in a prime position to be India's match winner as he will pose an omnipotent threat. This Australia side will, though, pose the biggest challenge that Ashwin has faced in recent times. Most Australian batsmen are solid against spin and will not be easily deceived.
Ravindra Jadeja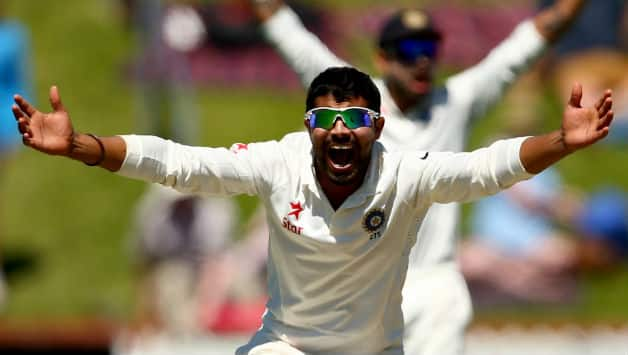 Last 10 Test Matches:
Wickets: 49
Average: 24.6
Ashwin's partner in crime, Ravindra Jadeja, has had an impressive few months with the ball. Now rated the second-best Test bowler in the world, Jadeja found form against England and he notably took seven wickets in the second innings of the Chennai Test. A common feature of his bowling across all three formats is a tight economy rate, which showed as he became one of the players with the lowest economy rates to take 150 Test wickets, which will be very important in the upcoming series against Australia. Jadeja will be key in being able to build up pressure as he will rush through his overs and maintain his pinpoint accuracy. This frustrates the batsmen and often causes lapses in concentration and patience, which helps to set the batsmen up for Ashwin as well.
Bhuvneshwar Kumar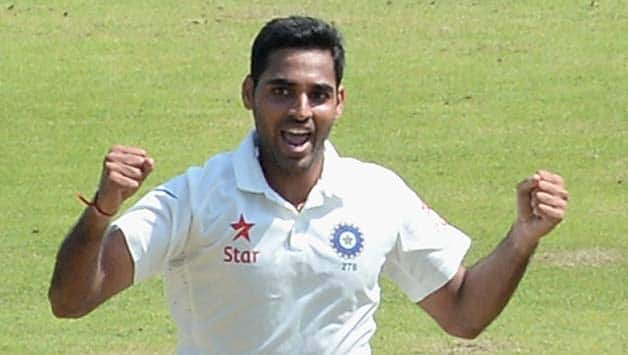 Last 10 Test Matches:
Wickets: 29
Average: 29.4
It is hard to be a seam bowler in India, and Bhuvneshwar Kumar definitely prefers bowling overseas. Kumar looked to be India's best bowler in their 2014 tour of England, as he consistently found swing on the green English pitches. However, he was out of favour with the selectors and didn't play Test cricket for over a year, before he returned to India's side to tour the West Indies. He made an instant impact on his return as he claimed a five wicket haul in the first innings of the St. Lucia Test. Kumar also took another five-for in the next Test he played, which was the second Test between India and New Zealand. He looked extremely threatening, not through his medium pace, but with his ability to make the ball swing at all stages of the game. Yet, this didn't give him a proper place in the side, as he only featured in one of the five Tests against England. Initial reports from the India camp hint that he may be given another chance against Australia and he will want to put in some impressive performances to ensure he stays part of India' Test setup.
Mohammed Shami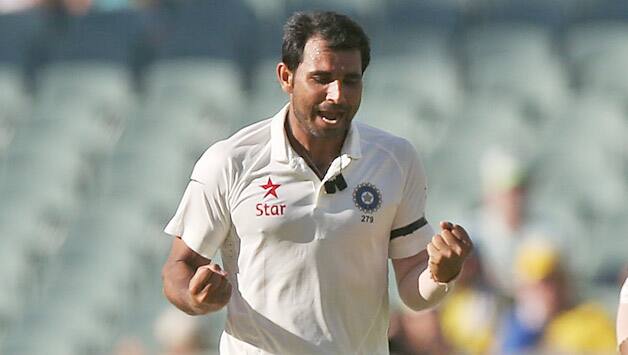 Last 10 Test Matches:
Wickets: 29
Average: 26.9
Consistent and prolific Test performances have earned Mohammed Shami the reputation of being the best fast bowler in India. Unfortunately his Test career has been consistently hampered by injuries and he has never had a long spell in the side as a result. Nevertheless, when he has played he has put in some incredible performances. His recent Test average of 26.9 is simply phenomenal, bearing in mind how the pitches are heavily biased against him. He posed a huge threat to England's batsmen, as he picked up 10 wickets in the three Tests he played before injury ruled him out again. Now that he should be fit for the Australia series, Shami has the opportunity to lead the Indian line again and should definitely trouble the Australian batsmen.
Umesh Yadav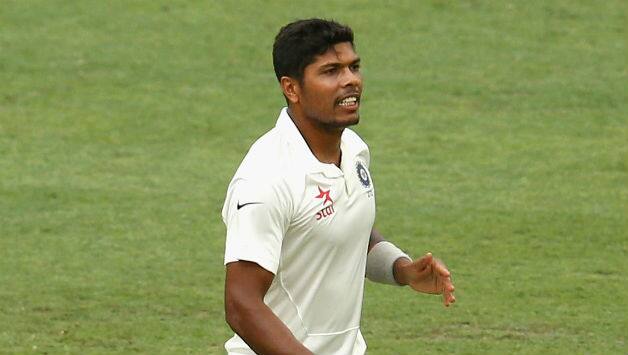 Last 10 Test Matches:
Wickets: 18
Average: 47.4
By far the least consistent of India's bowlers, Umesh Yadav has had a tough time recently. Unlike Shami and Kumar, Yadav is not able to produce that much swing but merely relies on his pace to claim wickets. On flat Indian pitches this has not been successful for him, as he has only picked up 18 wickets in his last 10 Tests. Moreover, he has been exceptionally expensive, on average conceding 47 runs per wicket he takes. This can also be seen by his career Test average of 3.7, which is one of the highest in the world for frontline bowlers. Against a highly experienced Test side Yadav cannot afford to err in his line and length. Any poor delivery will be routinely dispatched by this talented Aussie line-up, so he will desperately look to tighten up and bowl more dot balls. It does not bode well for Yadav and he is set to have a tough tour on flat pitches once again.