Be in no doubt; Jack Rollo Meyer may have been a true English eccentric, but he was a charismatic man and a visionary who changed the lives of a countless number of people who were lucky enough to have crossed his path.
DOCTOR W.G GRACE…
It may be an urban myth that eccentricity was, ironically, more conventional; nay celebrated, when cricket was played – in the main by highly skilled amateurs; witness DR. W. G. Grace the legendary Gloucestershire cricketer, who was about as eccentric as they come. Two anecdotes are quite apposite; after being bowled, the Doctor simply picked up the bails and placed them back on the stumps and resumed his innings. Another story is that after being given out LBW; he admonished the umpire and told him; "They came to see me bat, not to see you umpire" and continued his innings.
…AND THE AUSTRALIAN ALTERCATION
Then there is a story about Monmouth-born Billy Midwinter, a professional cricketer who played for Gloucestershire. He played four Test matches for England, sandwiched in between eight Tests for Australia. In 1878 Billy was persuaded by Australia to play for them in a tour match against Middlesex. This left Gloucestershire a man short for their own match at The Oval. The Gloucester captain Dr. W. G Grace was outraged. He assembled a snatch squad comprising his close friend, W.G. Arthur 'Frizzy' Bush and his brother 'The Coroner', E. M. Grace.
Wisden reports that the three men 'burst into Lord's, to convince Midwinter that he should be playing for Gloucestershire, bundled him into a waiting carriage and were gone'.
Meanwhile, it seems that an Australian posse had set off in pursuit of the Gloucestershire hijackers. In the group were the Australian Manager, John Conway; Midwinter's friend, Harry Boyle and David Gregory, the captain. After a short chase around St. John's Wood an altercation took place at The Oval gates where W.G called the Australians "a damn lot of sneaks."
Midwinter died at the tender age of 39 in Melbourne.
THE HONOURABLE LIONEL TENNYSON
Alfred Lord Tennyson's Nephew, The Honourable Lionel Tennyson, Captain of Hampshire CCC, employed his butler Walter Livsey as the team's wicketkeeper. The fact that Walter was probably the most skilled wicketkeeper of the 1920's is of some lesser note, although it was pretty well accepted by all that the butler was a far superior cricketer and strategist than most of his Hampshire cohort. His Lordship's notion of discipline was also rather extraordinary and eccentric. In 1922 all-rounder Jack Newman was involved in an incident at Trent Bridge where he refused to bowl while the crowd were heckling him. The Hon. Lionel H. Tennyson ordered him from the field.
At the close of play Tennyson summoned Newman into the amateurs' changing-room. "Jack," he said, "you have this afternoon disgraced the annals of Hampshire Cricket … Hampshire Cricket, mind you, the cradle of the game. You must send a letter of apology. Sit down; here's pen and paper. I'll dictate the letter."
Tennyson proceeded to dictate a letter to the president of Nottinghamshire in which Newman, who copied his captain's words down without a murmur, offered his profound apologies. A second letter, to Carr, the Nottinghamshire captain, followed.
Tennyson was not quite finished. "Now, Jack, a final letter. To the Hon. L H Tennyson, captain, Hampshire County CC, Trent Bridge, Nottinghamshire. `Dear Skipper, I humbly regret my behaviour, and so on,' you confounded old villain; and don't let us have a repetition of your disgraceful conduct. And, good evening to you, Jack, and, damn you, take this." He thrust a five pound note – a considerable sum in those days – into Newman's hands.
ROLLO JOHN OLIVER MEYER
Tennyson though, was positively conventional as a county captain when compared to Somerset CCC Captain and Millfield founder Rollo John Oliver Meyer – 'Jack' to his friends and 'Boss' to his pupils at Millfield School.
Rollo John Oliver Meyer was born on 15 March 1905 at Ampthill, Bedfordshire, England to parents the Reverend Horace Rollo Meyer and Arabella Crosbie Ward. He was a right-handed all-rounder batsman and right-arm slow-medium bowler.
One of his pupils was the late Peter Roebuck – himself a 'complex, enigmatic and tragic man', described Meyer in his obituary as "……a gambler, golfer, chess player, scholar, scrounger and crossword-solver".

Roebuck continued; "His batting, especially the straight- and on-drives, could be a joy to watch. The daring variety of his bowling, during which he could summon up late swing and bamboozling medium-pace legbreaks (often six different balls in an over), was inclined to look 'more of a lark' – though not to despairing wicket keepers like Wally Luckes." His eccentricity with the ball and the frustration it created in wicket-keepers and other team members alike was tempered by acts of kindness.
Wally Luckes once asked Meyer if he could give him a signal before he bowled a ball; "Sorry I can't tell you in advance, Wally. Never quite know myself. But I'm going to make it up to you. I think you're the best in the country and I'm going to start a special collection for you." Whatever that special collection was has been lost but it is a fact that as amateurs, cricketers had to fund themselves completely. There is a passage in Andy Nash's book; A Year in the Life of Somerset CCC about Harold Gimblett and Wally.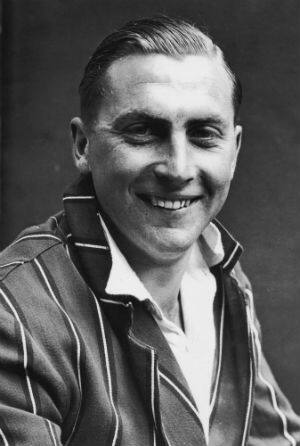 'The great' Harold Gimblett was on a two-week trial with Somerset CCC and in the second week it was decided that he wouldn't make it 'and he was let go'. He was given the equivalent of £1.75 and his bus fare home to Bicknoller, up on the Quantock Hills. However, Laurie Hawkins reported sick and Harold was told to make his way to Frome the next day for the match against Essex CCC. Wally Luckes had agreed to take Harold from Taunton but Wally missed the bus from Bicknoller to Taunton and his lift with Wally so he hitched a lift in a lorry instead … and the rest is history; a piece of history, which has been rewritten in spectacular fashion by another Somerset CCC and England giant Marcus Trescothick.
ALAN TURING AND THE MEYER FAMILY.
Rollo and his parents are such interesting characters and this short biography can only scratch the surface of their fascinating lives. For example, and according to Alan Turing: The Enigma by Andrew Hodges, Alan Turing spent his young life in the company of Meyer's parents in Hertfordshire and he was never discouraged in his wild experiments, where he filled the house with smoke or came with his face blackened from his latest research project. In 1922 Mrs. Meyer bought Alan Turing the book, 'Natural Wonders Every Child Should Know' by ET Brewster . This book was greatly valued by Alan and was referred to by him with great fondness in his later life.
HELLFIRE CLUB
A student in Cambridge, in the 1920's, New Zealander Tom Lowry, who was captain and played in the first seven test matches that New Zealand ever played, founded, with the young 18-year-old Jack Meyer the "Hellfire Club".
History Hoydens recounts that between the years 1710 and into the late 1730's, Hellfire type clubs sprung up like weeds. The first of these was founded by Philip, Duke of Wharton (devoted readers of historical fiction will recognize him from his cameo in Karleen Koen's "Through A Glass Darkly", where his given name is 'Wart'), a quaint look at life in the 18th century from the perspective of an American writer. They were roughly forty in number, all "persons of quality", meeting at Somerset House or various taverns in London, to call each other by silly names and partake of such delicacies as Hell-Fire Punch, Holy Ghost Pie and Breast of Venus (small chickens with cherries for nipples).
Although they were put out of business by a 1721 Order in Council designed to suppress "immorality and profaneness", similar clubs sprung up all across the British Isles: at Oxford, in Dublin, in Edinburgh, and back in London. Like Philip, Duke of Wharton's society, the Dublin club was founded by a nobleman The Earl Rosse and whispers abounded of ''blasphemies and orgies. However, as Richard H Thomas, writing for AllOutCricket, tells us; the initiation that Lowry and Meyer invented involved simply blowing three smoke rings and spitting through the centre of them.
ROLLO MEYER AT CAMBRIDGE UNIVERSITY
At Cambridge, Meyer made an instant impact in cricket, taking nine wickets in the freshman's match, at the start of the summer term in 1924. He took four wickets in his inaugural first-class innings and retained his place in the university side for the whole season, winning his Blue at the age of 18. After the university term was over, he played Minor Counties cricket for Hertfordshire from 1924, batting at number 8 and scoring five centuries.
He was selected for the Minor Counties representative side which played a first-class match against the South African touring team and his six wickets for 60 runs in the South Africans' first innings gave the Minor Counties a surprise victory by 25 runs. He was then called up for the Gentlemen vs Players match at Blackpool and responded by taking eight Players' wickets for 38 runs in the first innings; an achievement that couldn't prevent the Players winning rather easily in a match that Wisden deemed "by no means worthy of its high-sounding title".
PRINCE RANJITSINGHE AND THE MAHARAJAH
At the age of 13 Meyer won a scholarship at to Haileybury College, which was close to his home and he emulated its ethos of free choice and self-discipline allied with a firm religious base when he went to Cambridge University in 1923. This ethos was to have a considerable effect on Millfield as it was founded on the same principles.
He was naturally athletic and represented the Cambridge University in four sports and he always encouraged young people to follow his example. This love of sport and the Haileybury connection secured him a job with a cotton-broking firm in Bombay when he graduated in 1926 the year of the General Strike. Consequently, he represented India at cricket and became National champion at racquets and billiards.
In 1929, through his Indian cricket connections, he accepted a teaching job in the Princely State School run by the great Indian Test player, Prince Ranjitsinghe. Three years later and now married to Joyce and hence in need of a more permanent position, Meyer moved to Drangadeer to oversee the Palace School. The school had been created by the Maharajah for his own children and those of his Ministers and civil servants. In all there were 100 pupils of all ages who had little or no knowledge of English. Meyer's solution to this problem was to introduce the small group system which he was later to develop at Millfield.
THE ORIGINS OF MILLFIELD
The Maharajah was anxious that his own three sons should have a full English education and, in 1935 Meyer and Joyce, now with their two very young children themselves needed to find a place where they could be tutored and prepared for the English Prep. Schools. Meyer's mother agreed to search for a suitable house in the South of England, which could be leased and made ready for their arrival. However, several house owners would not countenance having coloured people living with them but the Quaker Clarks, of Street, a town close to Glastonbury, were happy to have them at The Mill Field as it was then called. The school started as just several wooden huts and relied upon locals in Street and the surrounding villages to provide rooms for the first boarders.
All in all, with the odd trip back home, Meyer stayed in India for nine years and played first-class cricket in several Indian seasons. In the 1927–28 season he played only two games, both for the Europeans in the Bombay tournament against the MCC but took 28 wickets in these matches, including his career-best nine for 160 in the final against the Hindus when he finished with match figures of 16 wickets for 188 runs. In 1929, in a summer spent in England, he played Minor Counties Cricket for Hertfordshire again and in several first-class matches for amateur teams against the universities, and in his last season in India, 1934–35, he captained the Western India side in two matches in the Ranji Trophy.
Guardian newspaper reporter David Foot, who knew Meyer in his youth, wrote that with only two or three hours sleep each night in his chaotic study, 'Boss' ran Millfield with a "Robin Hood philosophy" where "global plutocrats" subsidised the less privileged. In other words, as Roebuck puts it more forthrightly: "stupid children of aristocrats paid double" so the less wealthy could be admitted. One such Robin Hood beneficiary was Welsh rugby legend Gareth Edwards; other pupils included cricketers Craig Kieswetter, Peter Denning, Simon Jones, Ben Hollioake, David Engrave, Lilly Allen and Oliver Reid. Perhaps some of those "paid double" but nobody seems to have complained. Another famous ex-student was Olympic hurdling gold medallist David Hemery, who later became a master at Millfield and recalled that Meyer believed encouraging children to excel at something – indeed anything – which meant that "everything else lifted up around them". It was a sure way, suggests Hemery, to stop children simply "looking out of the window".
He was affectionately known as Boss at school and according to Millfield Old Boy Matthew Gwyther, "was famed for producing talented sports players without worrying too much about five good O-levels". The School theatre at Millfield is named after him, and there is a bust of him in the school grounds. Millfield from the outset was an unconventional public school, with an emphasis on all-round excellence and not just the academic but in areas such as sports and the arts.
Meyer's philosophy at Millfield was, "…to nurture talent by providing the very best facilities in teaching and coaching and to provide opportunities in which young people can exercise and explore their abilities; and to give awards to those in financial need."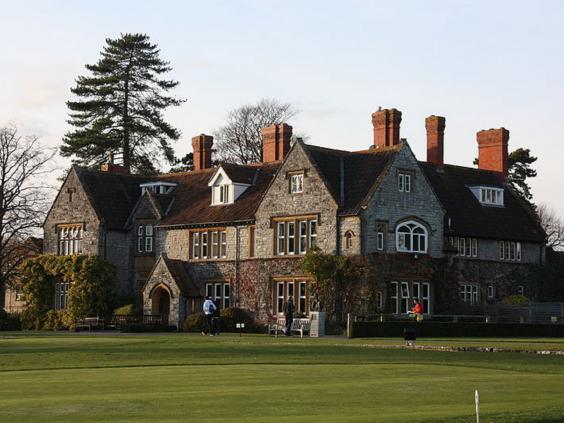 MILLFIELD AND SOMERSET COUNTY CRICKET CLUB
Links between Millfield and Somerset County Cricket Club were close then and still are to this day; in 1960, Meyer recruited Colin Atkinson, who had played Minor Counties Cricket, on to the Millfield staff. Atkinson, who has a stand named in his honour, played regularly for Somerset CCC from 1960 to 1962 and was released from school duties to captain the county side from 1965 to 1967. When Meyer retired as headmaster of Millfield in 1971, Atkinson succeeded him.
From the 1936 season, Meyer played for Somerset CCC, almost always in the second half of the season when the school term had ended and, with rare exceptions, those matches played at home. In these games, he played as an all-rounder, his batting having improved significantly since his Cambridge days. Against Lancashire at Taunton in the last match of the 1936 season, he rescued Somerset CCC from almost certain defeat with his maiden century, which he converted to an undefeated 202, scored in 225 minutes.
There is no doubt of the innings' merit – Somerset CCC were still 48 behind with half their second innings wickets gone. And he got a second century the following year against Sussex CCC. As a bowler, he managed at least one five-wicket innings haul in each of the four seasons running up to the Second World War, though his bowling was an increasingly idiosyncratic mixture of spin and swing.
After the war, in which he served in the RAF, Meyer resumed his pre-war pattern of late summer home games in 1946 but then, in 1947, at the age of 42, allowed himself his solitary season of full-time cricket as Somerset's captain. By this stage, he was badly affected by lumbago and though he scored 850 runs and took 43 wickets, the season was not a success for Somerset CCC and he stood down at the end of the year. He played a couple of first-class matches in each of the next three seasons, and then retired from cricket to concentrate full-time on teaching and developing Millfield.
AFTER MILLFIELD
Eventually Jack left Millfield and went to Greece and became headmaster of a college, which its website proclaims; 'Located in the beautiful countryside outside Athens, St. Lawrence College is the alma mater of 770 pupils between the ages of 3 and 19. St. Lawrence College's founder, Galinos Karakostas, had a vision for a school that would uphold stalwart British principles of education in three main areas – curriculum, method and ethos. Its first headmaster was "Jack" Rollo Meyer. These two inspirational figures complemented each other and ensured that St. Lawrence College became a school with a distinctive spirit and dedicated approach to education. One pupil remembers him visiting the classroom in 1986 as akin to a royal visit given his great age and charisma.
Wisden described Meyer as a "somewhat mercurial forcing batsman and a bowler who delivered just about everything under the sun at slow-medium to medium pace. He was asked to captain Somerset CCC in 1947 and already afflicted with a chronically bad back and dodgy eyesight, he found his county in a similarly poor condition. Innovation was second nature for Meyer, most of it, claimed one wag, the result of spending too much time in the sun. Among his ideas was that everyone should hit the successful and devastatingly accurate Yorkshire and MCC right arm fast bowler Bill Bowes for six, first ball and typically, he led the way with a practical demonstration."
RED UMBRELLAS AND MUSICAL CHAIRS TRAINING…..
Even the rain couldn't deny him. David Foot reports that in a match interrupted by rain, Somerset CCC took the field with only 10 men until Meyer appeared on the field under a large red umbrella.
….AND TRAINS
In Meyer's single season as Somerset CCC's captain he "lifted the game's drabber days with his idiosyncratic theories"; a possibly apocryphal story, was that Meyer would use dressing room furniture to plot on-field tactics. Foot continues; "it was musical chairs without the music; a bizarre exercise that, on one occasion, went comically wrong, when, on the resumption of play, the team discovered that the next batsman was a left-hander, something the schoolmaster had not taken into account"!
He took a deep interest in his team's welfare – once, reported Roebuck, even during rationing, he returned with six pounds of horse steak for his ravenous first-team players. Another time it is reported; "he activated the communication cord on the train to Manchester and asked the guard to arrange for some refreshments at the next stop".
A CHINK IN HIS ARMOUR?
Peter Roebuck wrote that Meyer's Achilles heel was that he couldn't walk past a betting shop without going in for a flutter. Roebuck also suggested that he probably got the bug playing cards, billiards and snooker and teaching the games to the youngsters whilst in India. He entered the Billiards handicap at the Royal Bombay Yacht Club and backed himself at 50-1 to win. He won and Clive Everton reports that he walked off with £1,000, which would today equate to about £50,000 and it was acknowledged by all that; 'he won it without any suggestion of foul-play'.
Horse trainer Ian Balding, BBC reporter Claire Balding's father, who also attended Millfield School, recalls the time his brother Toby Balding sold Meyer a horse called Milkshake. So excited was Meyer that he took 50 pupils on a school outing to see Milkshake race at Wincanton. It romped home, and Boss "couldn't decide whether to give a press conference or rush off to collect his winnings" reported Balding, convinced the bookies "would welch on him". And on one occasion, when his back trouble was particularly incapacitating, reported Foot, "he turned up at Cheltenham in a specially commissioned ambulance".
A LONG GOODBYE
"As a cricketer", said Wisden, "perhaps results did not come up to expectations, but the professionals, if bemused by the eccentricity of his 'strategies', appreciated his concern for their well-being". "He played only 65 times for Somerset: yet no wonder that they needed five different captains the summer after he'd left," reflects David Foot. "Surprise was his weapon, experiment his fancy, dullness his enemy but inconsistency his weakness" wrote Peter Roebuck about his old teacher.
But there are others who would not have a negative word spoken about their hero Boss: a visionary, a supreme strategist, an altruist; a true English gentleman and a charismatic personality to so many protégés.
Rollo John Oliver Meyer died aged 85 on the 9 March 1991 in hospital in Kingsdown, Bristol, England. He left 2 children: Jillian Rollo Dawn and Jacqueline Valerie Faye Meyer.