The 2020 WWE Draft has officially come and gone this year. It brought plenty of surprises, layups, and new hope to both Raw and SmackDown. The shows will look a lot different in a month's time when all the feuds of each show clean up, but we are looking forward to the entire year and who the real winners and losers are of the draft. Whether it's the brands themselves or specific superstars, there are some who were saved by the draft and others that were hurt. Here are the winners and losers of the 2020 WWE Draft.
Winner: SmackDown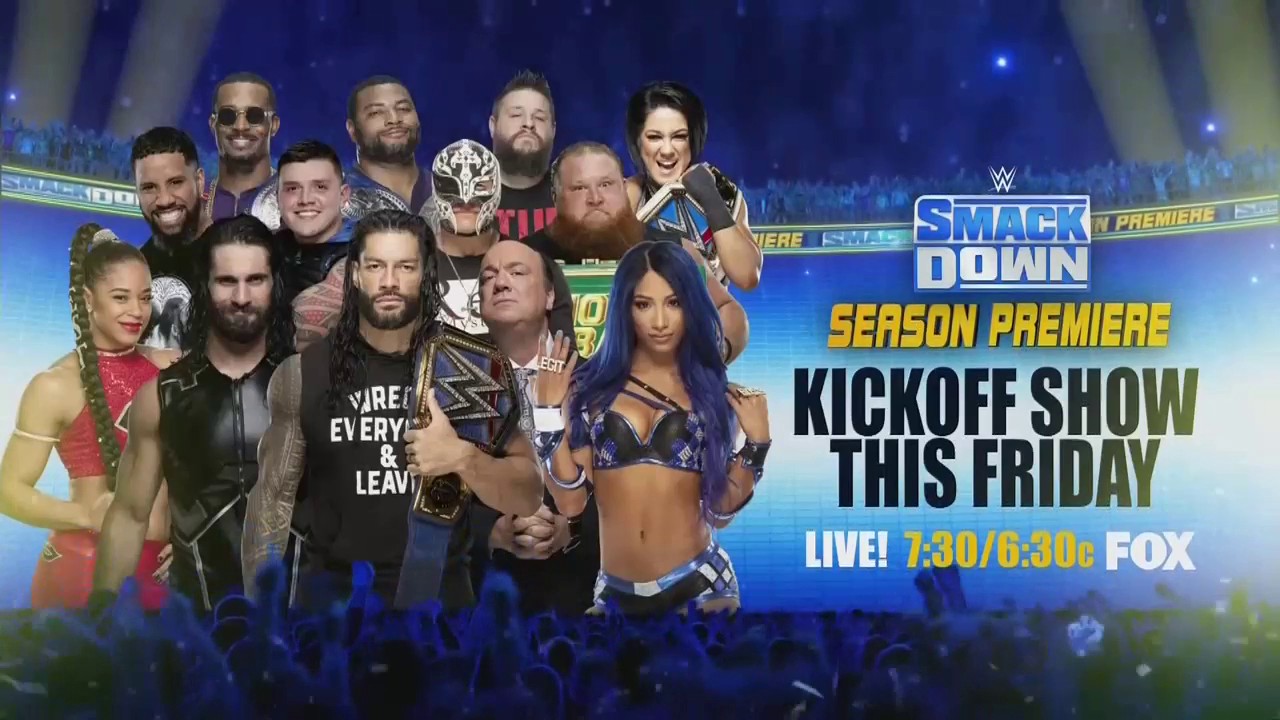 Are you ready for a good time? Well, you should be, as SmackDown walks out of the WWE Draft as perhaps the biggest winner. They managed to revamp all parts of their roster, from the main event scene to their women's division and even that tag division. Last year following the draft, they had this odd feeling of too many "larger than life" characters like "The Fiend" and Braun Strowman. It didn't feel right for the show FOX wanted and for the most part, we saw it struggle for a lot of the past year until the last month or so. They found something in this past month and kept the important parts of that success, aka Roman Reigns, Bayley, and Sasha Banks.
Add in new stars like The Street Profits, Kevin Owens, Bianca Belair, and multi-time world champion Seth Rollins and you have a show that had some perfect additions. And this isn't to say Raw didn't improve, but following the draft, it feels the roster of SmackDown is far better despite having so many fewer draft picks. The new roster gives new challengers for Reigns and Bayley, something that was a must for them. If we are rating the draft, they get a solid A in my book and are the first big winner.
Loser: Raw
Monday nights needed an uplift more than any show WWE runs. And many would agree that it did, but here's the thing. A lot of their talent didn't change. And what did change was what many would have called the weaker spots of SmackDown for the past few months. Braun Strowman, "The Fiend" to a point, and even AJ Styles. On paper, it actually feels the main event scene got a major uplift but after that, it feels kind of empty in terms of new talent. You will have Drew McIntyre and Randy Orton facing each other for at least another month or two, Asuka hunting for a legit opponent, and The New Day having to carry the tag division, much like The Street Profits had before.
Hopefully, their additions can help fill in for their subtractions, but I am far favoring the blue over the red following this draft.
Winner: Kevin Owens
Kevin Owens was in midcard purgatory for a long time. So long that we can really date back to when his feud with Kofi Kingston ended at the beginning of the summer in 2019. His rivalry with Seth Rollins that led to his major win at WrestleMania should have risen him to the top of the card, but it really didn't. We can agree that his babyface work has been good and he's one of the biggest they have right now. Which makes his move to SmackDown perfect, as they were in need of a top babyface that is ready to face Roman Reigns after his feud with Jey Uso. Owens and Reigns had excellent chemistry in their past feud when KO was champion, so this should be expected to be entertaining as well when the time comes.
Returning to the same brand as Sami Zayn is always welcoming as well, as he has already teased the reunion on Twitter.
Loser: Randy Orton
There was a time this year where many people, including myself, called Randy Orton the best thing going on WWE television. Well, I'm here to inform you that ship has long sailed. His feud with Drew McIntyre has been nothing short of boring for the most part with it feeling repetitive in most weeks. Now, with himself remaining on Raw, it's difficult to figure what could be next for the reborn "Legend Killer." A move from Raw may have helped him better moving forward.
Winner: All of SmackDown's Women's Division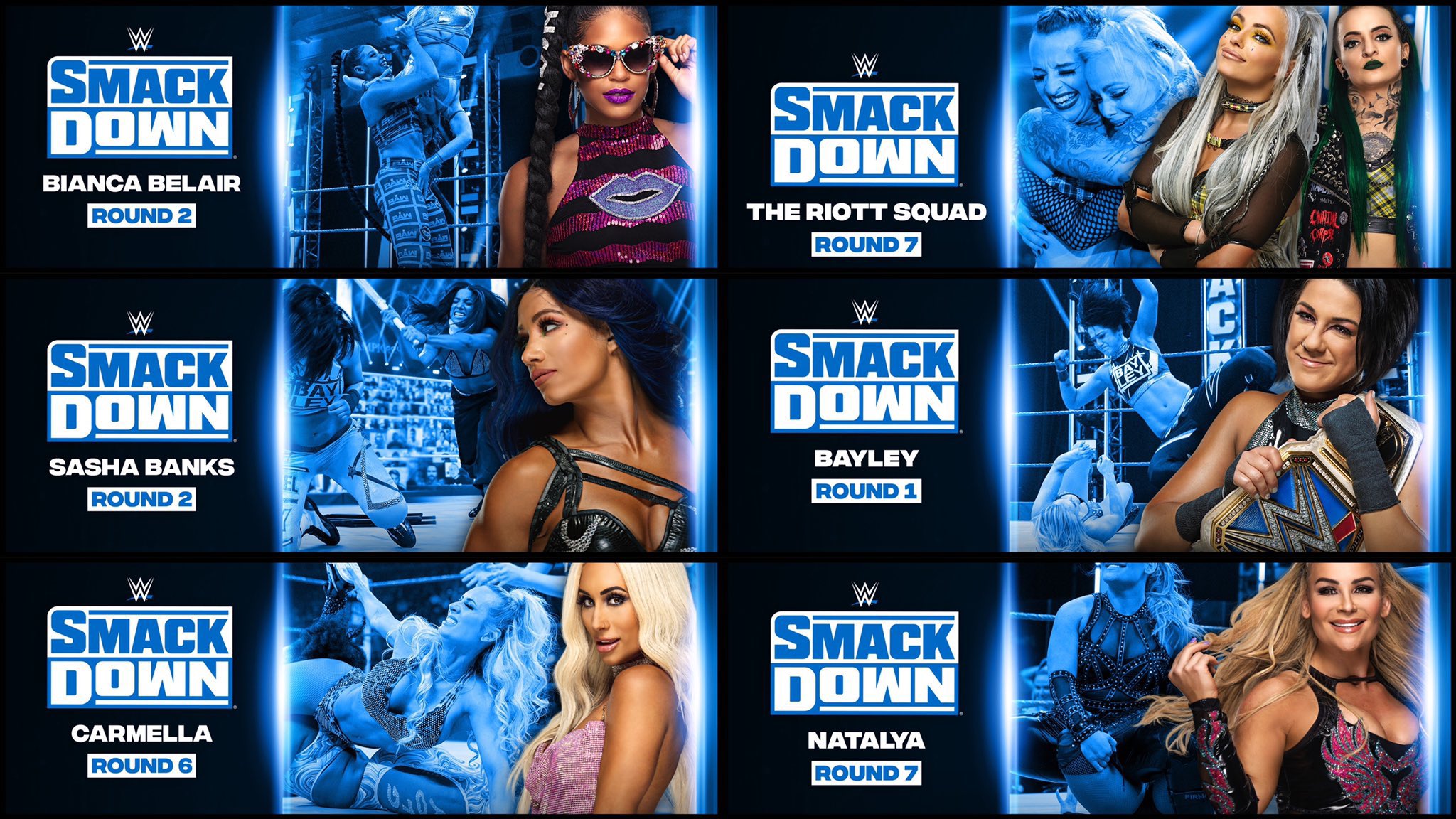 There is something to be said about what happens when you receive an opportunity you didn't have before. And for the SmackDown women's division, there is so much opportunity to be had. Besides Bayley and Sasha Banks, none of the women on the SmackDown roster have been given true, consistent television time over the past few months as wrestlers. And while Zelina Vega, Billie Kay, and Tamina Snuka are not in this photo, they add even more. The excitement to see who can step up in this spotlight like FOX is welcoming. The idea that Bayley has some legitimate new contenders after facing the same five people or so over the past year is awesome. And the hope that these ladies get to step into a new light and earn an opportunity is oh so welcoming.
Bianca Belair is going to be the star moving forward, but Liv Morgan and Ruby Riott finally have a chance to shine. This division is rather stacked and should be one of the more interesting divisions to follow moving forward. And addition from NXT would only make it better. The WWE Draft was needed for the blue women's division and it delivered.
Loser: Tag Team Wrestling
They were never going to win, but the WWE Draft has come and gone and tag teams are once again left without enough opponents. Many have been wanting WWE to unify the tag team titles to compare to the WWE Women's Tag Team Championships, creating traveling champions who can defend their titles against a plethora of teams. Until that happens, The New Day and The Street Profits are going to be forced to lead the divisions again. Something they have certainly grown accustomed to.
Winner: The Riott Squad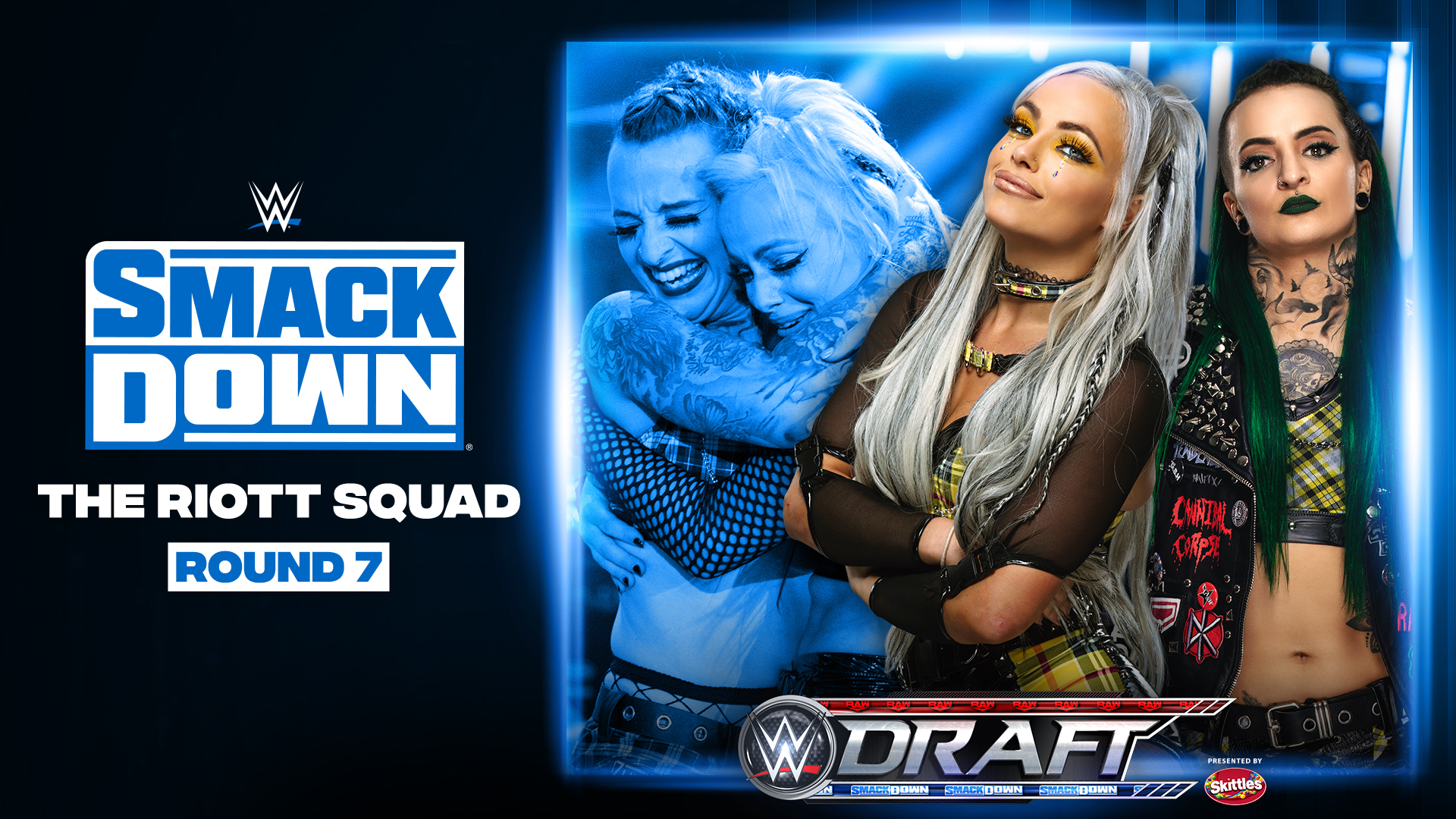 There have been multiple pieces written by yours truly highlighting the talent that both Liv Morgan and Ruby Riott contain. And as we entered the draft, there was hope that they would get to go to a brand where they could finally shine and not be pushed to the back for less talented people. And while they were selected in the last round of the entire draft, that doesn't mean they can't prove they were the steal. After Bayley and Sasha Banks, there are roles to be taken in terms of placement in the division. Whether they remain a team or go their separate ways, both should be able to shine on SmackDown moving forward. A welcoming sign that comes with this unique women's division.
Winner: Big E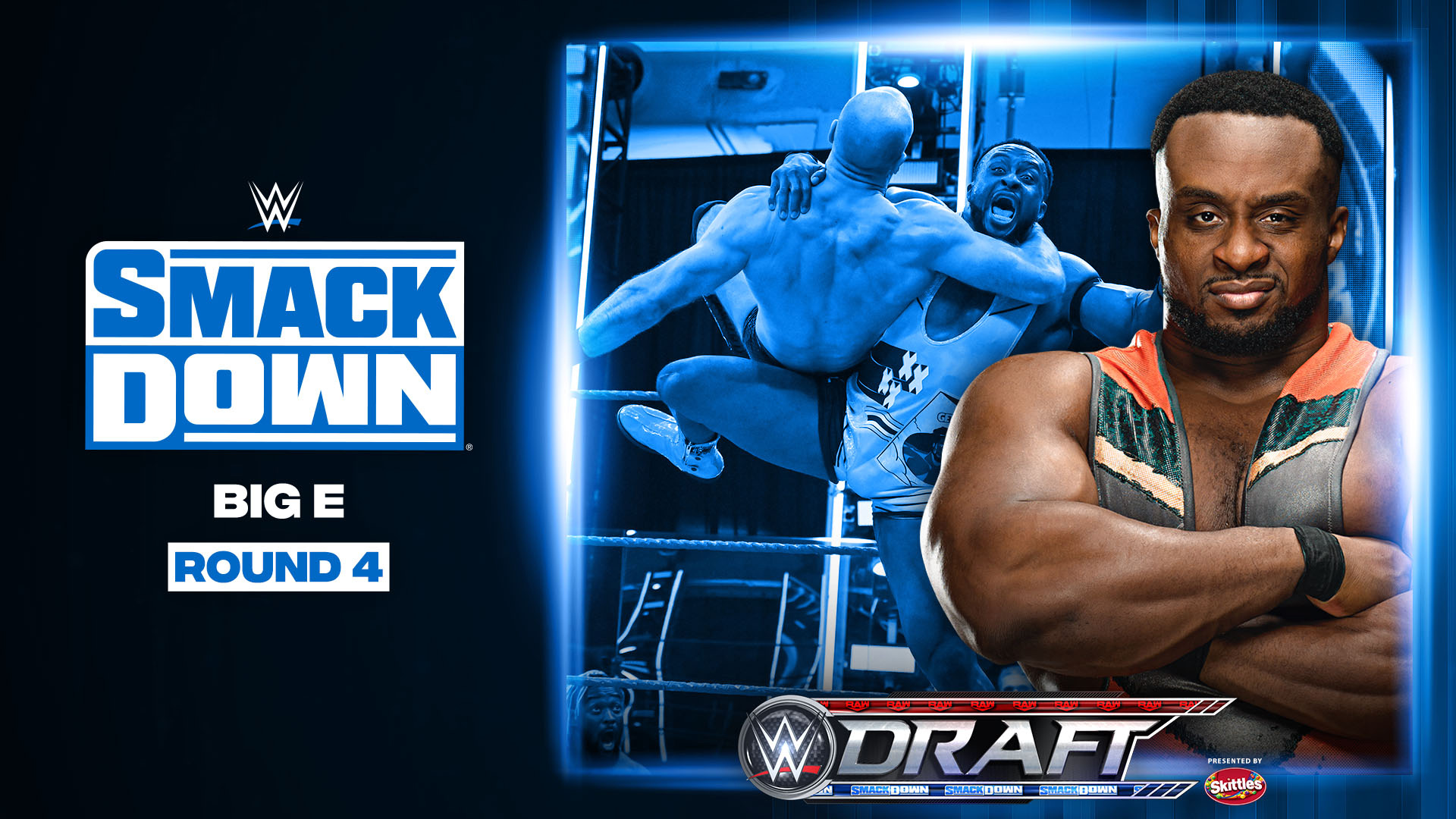 There is no superstar that was a bigger winner following the WWE Draft than Big E. And I know what you are thinking. The New Day got separated for the first time in almost a decade. But Big E has been working that way for the better part of the past three months. He was crafted to live like this. But the way he benefited was not being separated from his best friends, but the way SmackDown drafted. They didn't take an insane amount of established main event talent as Raw did. Instead, Big E is positioned to continue his rise to the main event and an eventual Universal Championship opportunity. There isn't a superstar who deserves it more right now, and the belief that management has in him to rise to the main event is a telling sign that it's almost Big E's highly-deserved, long-awaited moment.
More From LWOPW
Stay tuned to the Last Word on Pro Wrestling for more on this and other stories from around the world of wrestling, as they develop. You can always count on LWOPW to be on top of the major news in the wrestling world, as well as to provide you with analysis, previews, videos, interviews, and editorials on the wrestling world. WWE fan? You can check out an almost unlimited array of WWE content on the WWE Network.
Looking to talk wrestling, pro football, or any number of sports? Head on over to the LWOS Boards to engage in conversation with fellow fans!