Editorial (May 17, 2018) – Last Word on Soccer is back with MLS Power Rankings going into MLS Week 12.
2018 MLS Power Rankings
Week 11

1. Atlanta United (Third consecutive week)
This makes three weeks at number one for the "Five Stripes." VAR correctly removed a sixth-minute Josef Martinez goal in the first game of the week against Sporting KC, and things only descended into chaos from there. Goalkeeper Brad Guzan was sent off in the 34th-minute for denial of a goal-scoring opportunity, and Atlanta tried to hold on. Spoiler: They lost 2-0. They bounced back to beat a red-hot Orlando City side that had been on a six-game unbeaten streak. Atlanta sits in the top seven of nearly every metric, and their style of play passes the eye-test as well. A game against New York Red Bulls this weekend should sell out Mercedes-Benz Arena and be one of the most compelling games of 2018.
Next Match:
vs. New York Red Bulls (May 20)
2. New York Red Bulls (-)
The win over Colorado wasn't as pretty as Jesse Marsch would have liked, but the Red Bulls held on to win on the road in MLS. Facts are facts, winning road games in MLS is tough, and to do so across the country is even tougher. The high press continues to disrupt other teams because the concept of pressing and setting traps is so alien to this country. It will be interesting to see if there are any tactical shifts as the team heads south for a battle against Atlanta United. A win will certainly cement RBNY as a legitimate title contender for the 2018 MLS Cup.
Next Match:
at Atlanta United FC (May 20)
3. Sporting Kansas City (+1)
Sporting KC was fortunate to see Brad Guzan wipe out Khiry Shelton in the 34th-minute. After another half hour of wearing down the Atlanta midfield, Daniel Salloi bent an inch-perfect shot around Atlanta's replacement keeper that all but sealed the game for the artists formerly known as the "Wiz." Among top teams, their strength of victory is one of the lowest, but a win against Atlanta United certainly bolsters that category. What sets the team apart from most MLS sides is the pure volume to which they harass opposition goalkeepers. SKC is first in shots per game, fourth in shots on target per game, and sixth in successful dribbles per game. They constantly keep opponents under duress, and it often leads to SKC goals.
Next Match:
at Minnesota United (May 20)
4. Los Angeles Football Club (+1)
A convincing mid-week victory over Minnesota United where Los Angeles FC took 29 shots and wrangled 59% possession led to a weekend clash against New York City FC. It was the beautiful game in all its glory. The transcontinental football clubs combined for 38 shots (10 on target), 24 fouls, 23 corners, 5 yellow cards, 4 goals, and a draw. The game was a marvelous rendition of what the future of soccer looks like in America. Now, the team must face a Portland Timbers squad that has been heating up since their slow start, but one thing is for sure. If LAFC is playing, it will be exciting.
Next Match:
at Portland Timbers (May 19)
5. Orlando City Soccer Club (-2)
Orlando City played Atlanta to a tight 2-1 loss. The game was extremely close, and with all due respect, it appears Greg Garza goes to ground fairly easy to earn the penalty. Orlando was completely at fault for the second goal as the midfield failed to track Barco through the center and Garza easily found him with the cut-back. With a Friday night matchup against, a wounded Toronto FC, Orlando could get back to its winning ways, but they need to be up to the task for a trip beyond the wall to BMO Field.
Next Match:
at Toronto FC (May 18)
6. FC Dallas (-)
For a team in the upper third of MLS points, the adjusted strength of schedule shows that FC Dallas has played a fairly tough string of games to this point, and they still sit sixth in points per game. What bodes well for Dallas is they don't concede many goals, and their weekend 3-2 win over the LA Galaxy may have ignited their attacking fire. Maximiliano Urruti's goal was beautifully rifled near post from just outside the box, and Roland Lamah added a brace to keep FC Dallas trending in the right direction.
Next Match:
vs. Vancouver Whitecaps (May 19)
7. New York City Football Club (-)
One win in their last five games has the New York City FC ship taking on some water. The biggest life-preserver for the Boys in Blue is four of those five games have come against the hottest teams in MLS, and the other is FC Dallas (whom they beat). The draw against LAFC was the beautiful game as passed down from grandpa Arsene to young Patrick Vieira in the late 1990's/early 2000's who now has his own team of children to tell the tale of free-flowing football. The game had everything, and despite the poor run of form, NYCFC showed they still belong in the conversation alongside the cream of the MLS crop. Up next, a chance to break down the Colorado Rapids bus that will certainly park illegally in front of goal at Yankee Stadium.
Next Match:
vs. Colorado Rapids (May 19)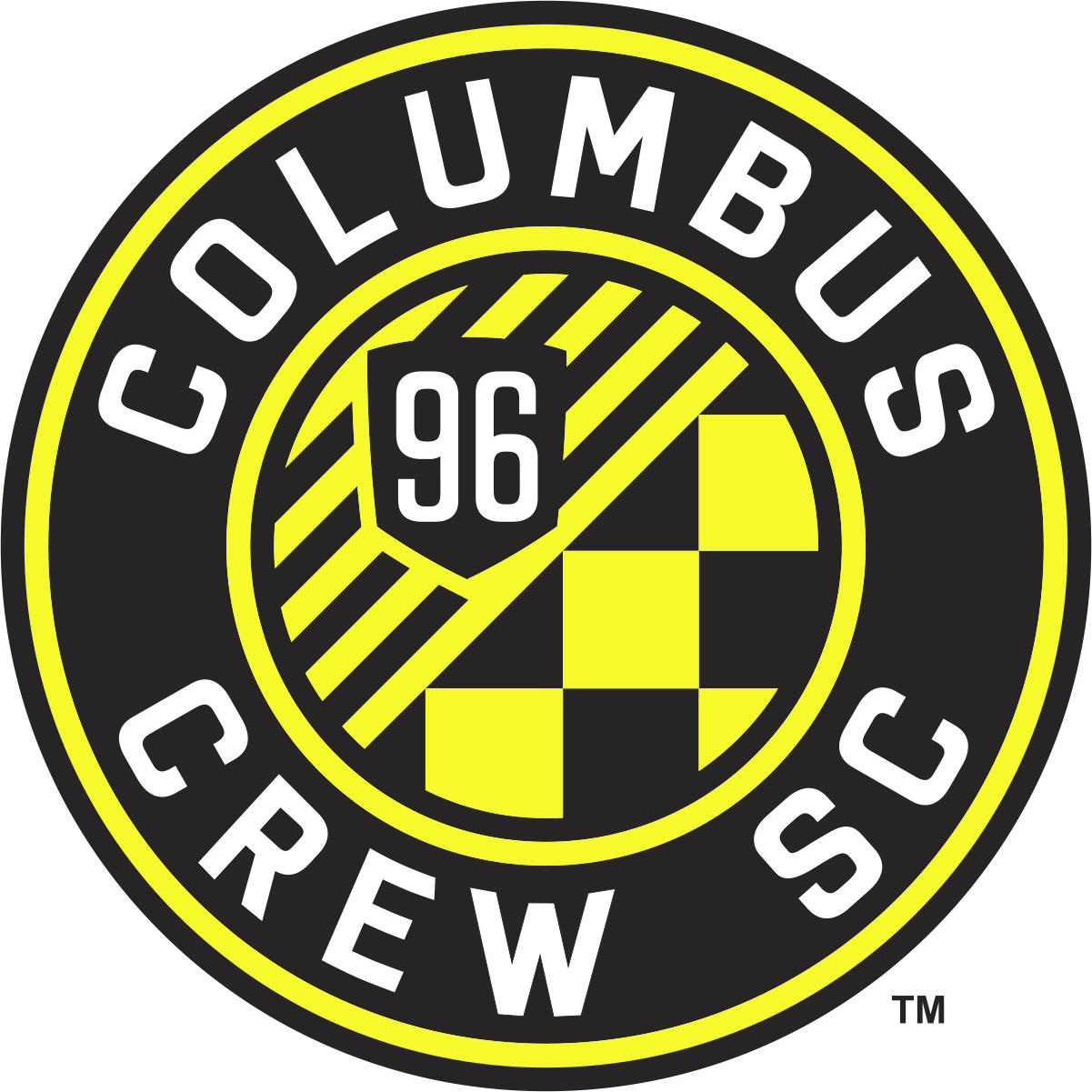 8. Columbus Crew (+5)
With eleven points from their last fifteen, Columbus continues to put together convincing performances. The reason for the big jump is the three consecutive clean sheets. However, there is still some pixie-dust on the 2018 season. They have (and it isn't even close) played the easiest schedule of all MLS teams. Their season will get tougher as the schedule congests and they start to run into the Atlanta's and New York's of the league. One thing is for sure, though: they have one of the best American head coaches in the world. What Gregg Berhalter has done with the limited resources allocated to him is astonishing. (See: Gyasi Zardes.)
Next Match:
at New England Revolution (May 19)
9. Portland Timbers (-)
Sebastian Blanco won the Cascadia Cup for Portland when he ran on to a through-ball and neatly tucked it home after what had been a choppy match against a bunkered Seattle Sounders side. Portland is riding the best run of form in MLS. Giovanni Savarese is starting to pull the right strings, but there is still concern over the lack of contribution from Fanendo Adi. If they plan on climbing the rankings, they can use another statement win this weekend to add to their resume. If they plan on beating LAFC, they'll need the Timbers Army to turn up the volume and lift the team to their fifth consecutive victory.
Next Match:
vs. Los Angeles FC (May 19)
10. New England Revolution (-)
New England took care of business against Toronto FC. However, through the first third of the season, that task seems more of a norm than an outlier as the reigning MLS Cup champions are floundering. With that in mind, it is still crucial that the Revs continue to pick up points. That will be made difficult thanks in part to the MLS scheduling committee. New England has four games in 14 days, and three of those are against Columbus, Atlanta, and RBNY. If New England earns seven points from those contests, they will view that as a major win, and so will the power rankings.
Next Match:
vs. Columbus Crew (May 19)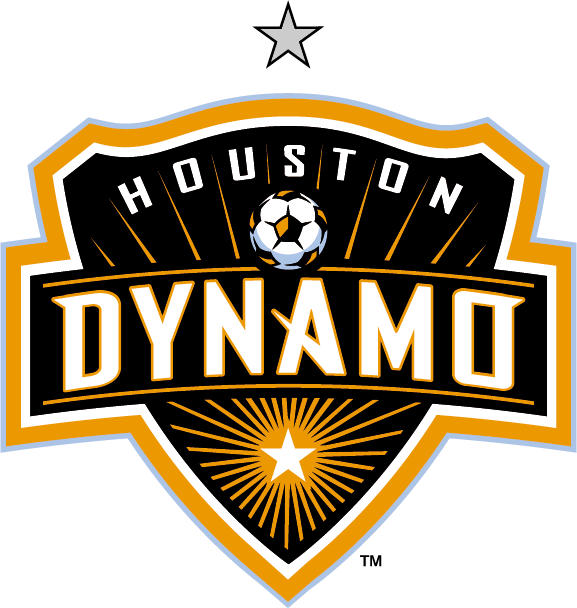 11. Houston Dynamo (-3)
Jubilation! Heart-break. A fortunate Mauro Manotas found the ball at his feet in the box in the 90th-minute and his laces shot gave Houston the late lead for what seemed to be certain victory. However, in the 94th minute, Kendall Waston hammered home the equalizing header for Vancouver to crush Houston's chance at victory. What seemed like karmic justice for what Houston did to the Galaxy one week earlier, only proved that Houston has defensive deficiencies they need to work through.
Next Match:
at Chicago Fire (May 20)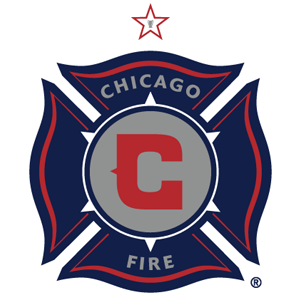 12. Chicago Fire (-1)
Chicago was beaten convincingly by Columbus, and the Fire continue with their inconsistent season. The Men in Red have the second strongest strength of victory this season, and they accrue some points as their schedule eases up in the upcoming weeks.
Next Match:
vs. Houston Dynamo (May 20)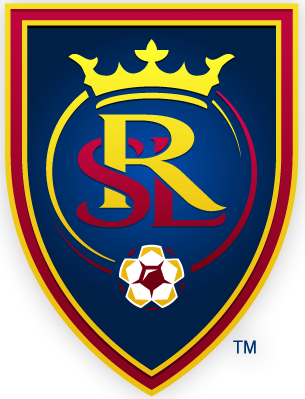 13. Real Salt Lake (+3)
The defense is still bad, but there are glimmers of hope. RSL is outperforming their expected goals this season, but something is not clicking in the final third. Real Salt Lake have more possession than their opponents this year and connect over 80% of their passes. However, they don't finish their chances on goal. If they can find a way to turn their opportunities into results, they should be able to hold on to that final playoff spot.
Next Match:
at Philadelphia Union (May 19)
14. San Jose Earthquakes (+5)
In 2018, San Jose has proven one thing to be certain. They can beat Minnesota United. It is still to be determined whether or not they can beat anyone else, but 40% of their goals have come in those two matches. What should be noted is the Earthquakes have conceded more than three goals just twice this year, which for a mid-to-bottom table team, is impressive.
Next Match:
at Vancouver Whitecaps (May 16)
vs. D.C. United (May 19)
15. Seattle Sounders (+2)
Seattle is performing well beyond the sum of its parts thanks to the Roldan Bros. They still desperately need another forward. Considering Nicolas Lodeiro's toe injury and Clint Dempsey's age, Seattle needs reinforcements, but the MLS season is long and a post World Cup addition could be all Seattle needs to shoot up the table.
Next Match:
vs. Real Salt Lake (May 26)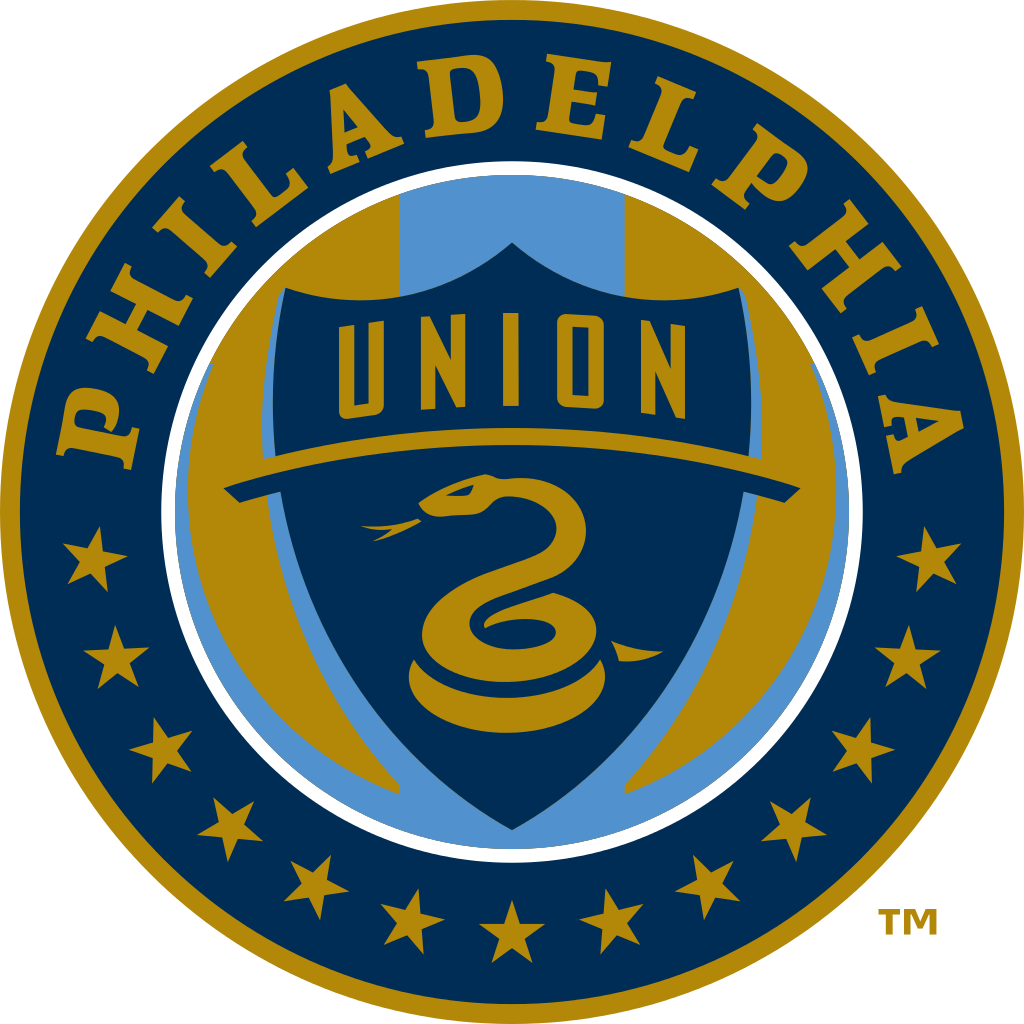 16. Philadelphia Union (+7)
The Union were, unfairly, at the bottom of the rankings last week. That has changed as they were able to grab the three points against Montreal despite resting CJ Sapong. Philadelphia is trying to find its identity, but their schedule has been kind to them and they have wasted too many points. They have some meaty contests on the horizon, and they'll certainly need a healthy Sapong if they hope to earn any points.
Next Match:
vs. Real Salt Lake (May 19)
17. Colorado Rapids (-2)
Colorado did its best to thwart the Red Bulls' press, but they weren't able to earn the result. Jack McBean opened his scoring record for Colorado when he cleaned up Shkëlzen Gashi's rebounded shot. Colorado isn't playing well, and parking the bus is proving to be difficult for a side relying on the most expensive goalkeeper in MLS, whose beard happens to be older than Jack McBean, in Tim Howard. They travel east to play NYCFC next week. They will likely drive their team bus on to the field, parking tickets be damned.
Next Match:
at New York City FC (May 19)
18. Los Angeles Galaxy (-)
Ola Kamara scored again for what is turning out to be one of the lone bright spots for the Galaxy. They are more or less in-line with their expected goals numbers, but the style of play is showing no signs of improvement. Sigi Schmid's tactical genius revolves around a line of four defenders, two midfielders, and a line of four attackers. It appears like the season will continue to be unkind to the Galaxy after a third consecutive 3-2 loss.
Next Match:
at Montreal Impact (May 21)
19. Toronto FC (-5)
The CONCACAF Champions League hangover might be real, or it is at least it is real for this Toronto team. They are being crushed by injuries, but, injuries or not, they are still 10 points out of a playoff spot after nearly a third of the season. They do have time to sneak in, but they will need to recover and get some key pieces healthy (one of those pieces rhymes with Shmozy Shmaltidore). TFC is still favored to make the playoffs, but eventually, they will need the results to go with the expectations.
Next Match:
vs. Orlando City SC (May 18)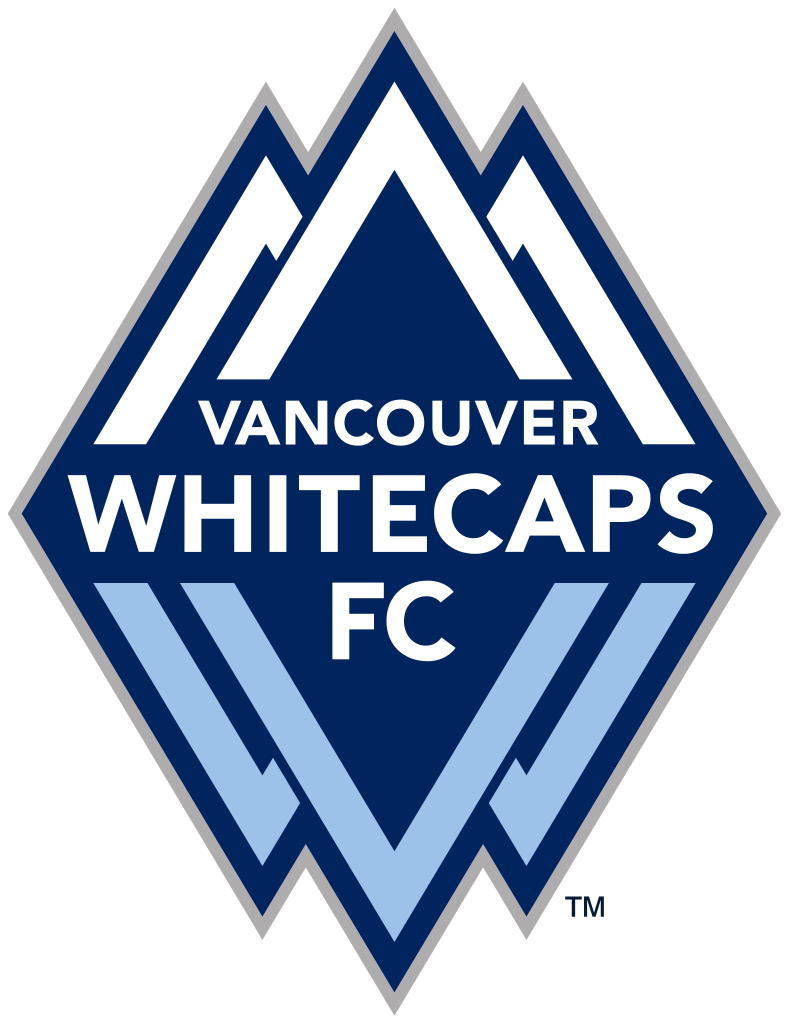 20. Vancouver Whitecaps (+1)
In points per game rank, Vancouver actually sits 13th in MLS. They are currently 10th in the Supporters' Shield Race. So how in the world are they 20th in the power rankings? To start, four points out of the last possible 15 is tremendously poor. The adjusted strength of schedule is middle of the table, which matches their record. However, their adjusted strength of victory is in the bottom five of MLS which is why they will need more than just a Kendall Waston header to get out from underneath the power rankings. With two games this week, there is a possibility for them to ascend. Unfortunately, they'll need to heavily rotate or play on weary legs. Neither option is preferred in MLS.
Next Match:
vs. San Jose Earthquakes (May 16)
at FC Dallas (May 19)
21. Minnesota United (-9)
Losing two games in one week is bad. Losing to the last place team is even worse. Being outscored on the week 5-1 is abysmal. Minnesota is playing like a team with one designated player. With the sixth lowest payroll in MLS, it is apparent that Minnesota United ownership is taking the slow approach. Or, perhaps they just don't care. For Loons' fans, let's hope for the former.
Next Match:
vs. Sporting Kansas City (May 20)
22. D.C. United (-)
While correlation does not always equal causality, having the second lowest payroll and having the fewest points appear to go hand-in-hand. If it looks like a duck and talks like a duck…The weekend saw a short-handed D.C. United side fall short to Real Salt Lake. Two consecutive 3-2 defeats is one short of the 3-2 defeat leaders LA Galaxy. Like the Galaxy, it is time for this original MLS team to shake things up a bit.
Next Match:
at San Jose Earthquakes (May 19)
23. Montreal Impact (-3)
"Started from the bottom now we're…back?" That's not how the lyrics go, but when you have the worst goal differential in the league, everything seems a little off. What Montreal can be excited about is their opponent this week. Nacho Piatti and company can find solace that RBNY, Houston, and Dallas each beat the Galaxy 3-2. Montreal showed their attacking prowess against LAFC, so if they can repeat that performance, they should be able to get the three points on Victoria Day.
Next Match:
vs. LA Galaxy (May 21)