Following two strong games to open their Rugby World Cup Robert Rees looks at why the Welsh breakdown work is not only some of the best in the world but, how it will be vital to any success in Japan.
There's method to the intensity
Wales began their Australian onslaught within the first minute. The first breakdown earning a turnover.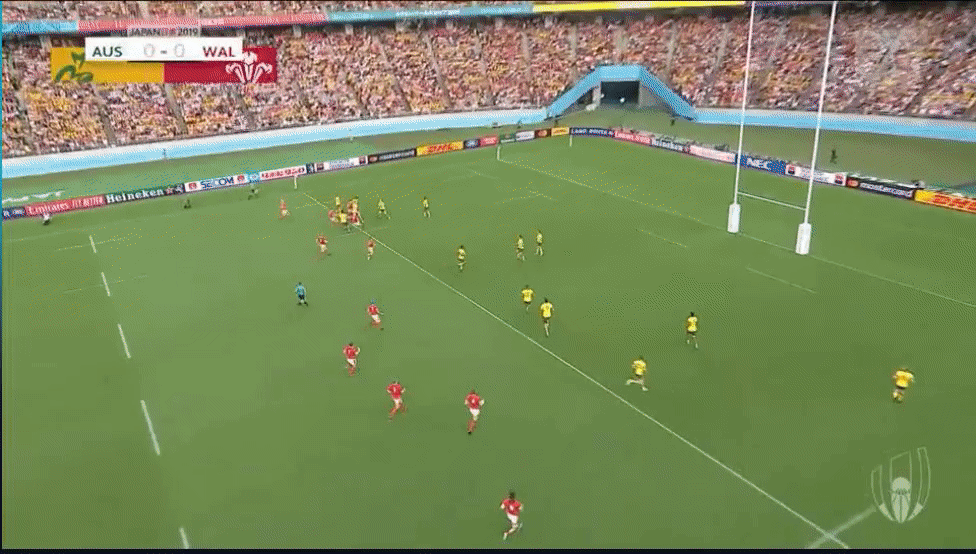 Watch as Alun Wyn Jones and Ken Owens attack low and splinter the Australian defence upwards, after Aaron Wainwright's tackle – who then pincers straight back around to drive on and turn the ball over.
The quick arrival of support forced Australia into a high base, resulting in the turnover.
Having such a quick arrival at the ruck is crucial but Wales utilised a two-man system with great efficiency against the Wallabies.
This forced Australia into arriving early but at a cost. The pressure of the arrival speed earned Wales another breakdown penalty for going off their feet.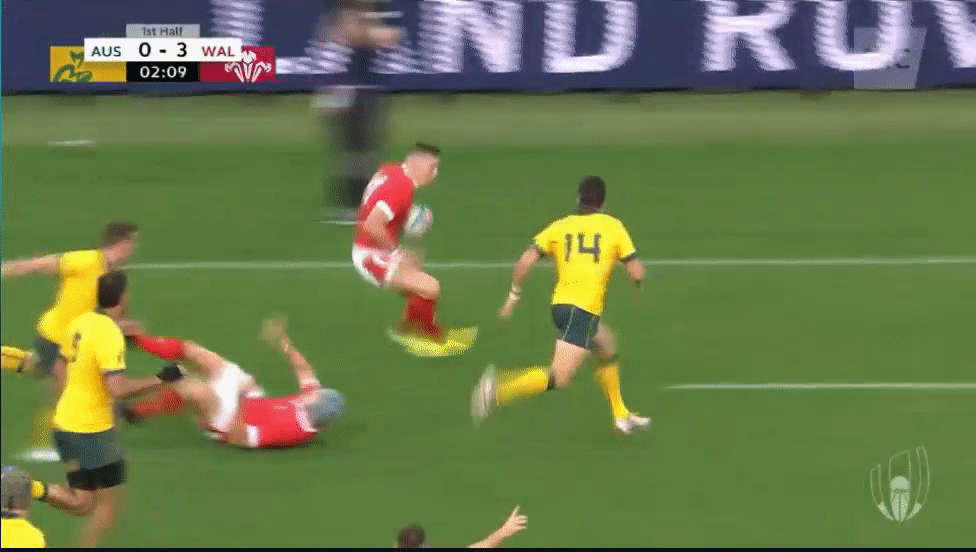 When Wales lost this structure Australia capitalised, ensuring Wales wouldn't be allowed any cheap ball during the Rugby World Cup.
Watch as Adams gets caught but the immediate clearout doesn't follow, allowing Pocock to get over the ball.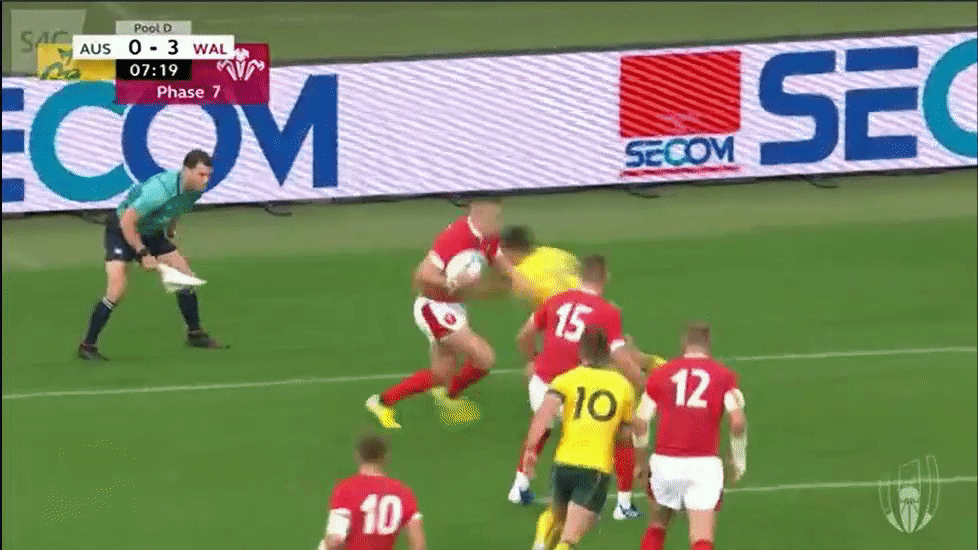 Wales have to stick to a rigid structure, or at least keep within a timeframe of each other – with strong opposition back rows and jackallers gracing the game they won't get away with any sloppy chase up work.
Wales' structure is based around a pod clearout, rather than a pod carrying system.
A pod carrying system attaches a support man to the ball carrier. The clearout allows space between to clearout and defend your ball, legally.
This style of pod clearout work is more beneficial than the carrying alternative as you should have fewer men on floor and out of action.
This allows for either more men to attack with and relaunch a pod, or, in case of a turnover, have more men in the defensive wall: a crucial tactic should Wales reach the knockout stages of the Rugby World Cup.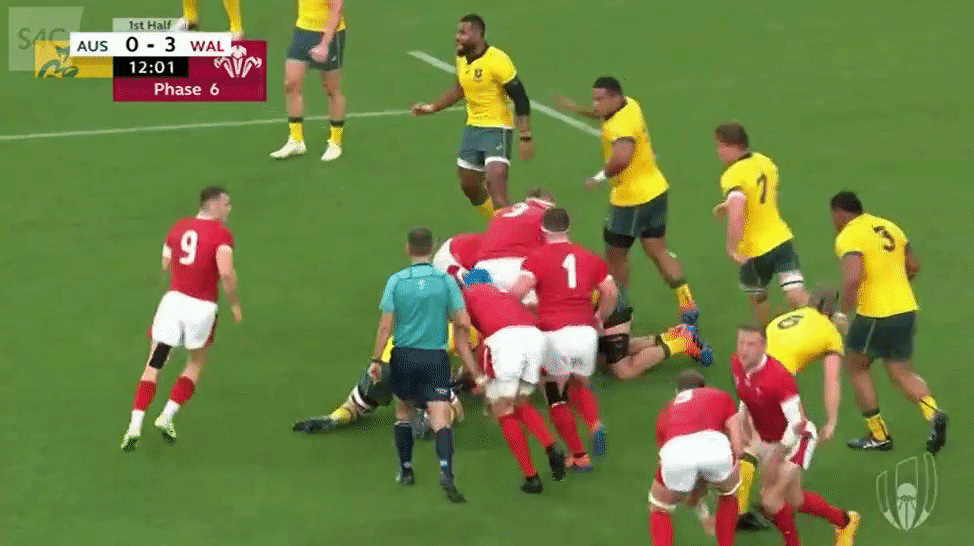 By keeping the second attacker free you ensure he is the clearout man and not on the floor during the immediate defending from Australia.
This allows for one man less at the ruck, forcing the defenders to commit to a man outside, leaving more space in the central channels, allowing the carrying process to continue effectively.
Wales recycled this type of ball well throughout the first half, eventually directly leading to Hadleigh Parkes' first try.
The Welsh defensive tackle technique should be applauded considering World Rugby's crackdown on high shots. The low 'chop' tackle is most frequently used by Gatland's men.
And Justin Tipuric.

— Robert Rees (@Rreesrugby) October 5, 2019
Dan Lydiate made it famous during his international career and it's obviously still utilised and practised in Wales camps, see the Tipuric effort above.
Wales bring this on and Aaron Wainwright's first half tackling was phenomenal for Wales in slowing down the ball.
The next forward in can slow down the ball, allow a defensive reset and disrupt attacking momentum. Huge when trying to read the field in front of you whilst taking a breath.
Wales' second half tactical change
Wales started carrying in in the pod carrying system, not to be confused with the clearout system.
They did this but with only two men, as applied to the three-man system commonly used by Ireland.
This ensured the ball carrier was becoming isolated a lot easier and forced Wales to commit more men to retain the ball at the breakdown.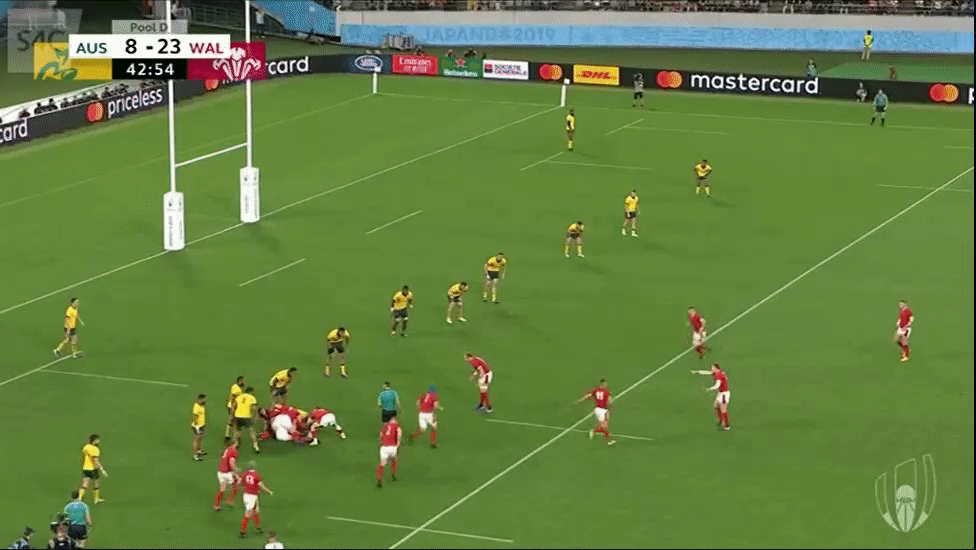 The one-man support, initially, meant Australia could slow the ball up and brought Ken Owens AND Aaron Wainwright into the equation, whereas their first half technique only used two men plus a ball carrier.
Wales combatted this Australian pressure in a defensive mode. They applied quick line speed both at first receiver and at third throughout the game to blunt the Aussie attack.
It forced play inside and allowed Wales to single out the ball carriers.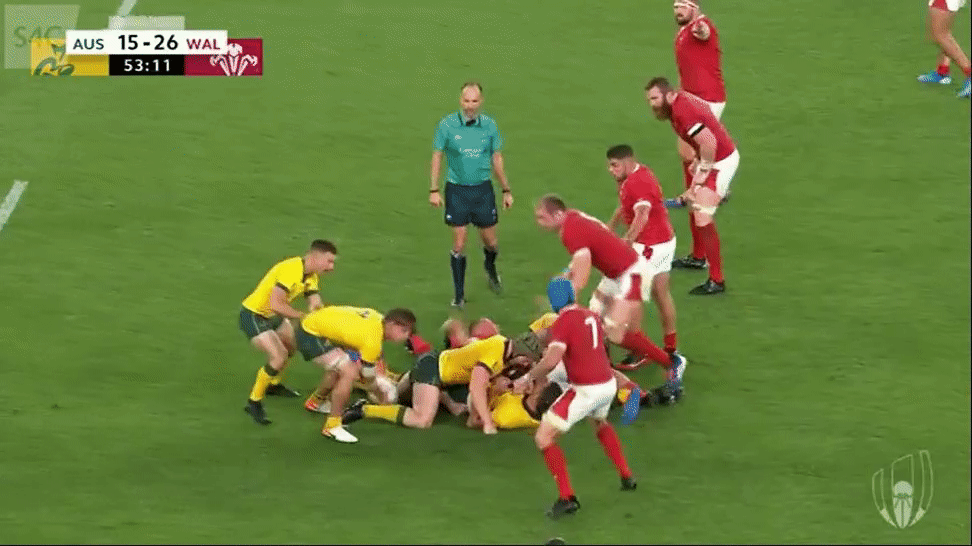 Watch how Gareth Davies over-commits on the ball carrier, purposely, to force Michael Hooper back inside and put him under pressure from Justin Tipuric.
This also forces the ball carrier away from his support runners which aids Wales whilst searching for a defensive turnover.
Even when it didn't result in a turnover it led to a slowing down of the ball and this frustration gave way to unforced errors that ultimately cost Australia little areas of the game (Hooper knock on courtesy of Tipuric tackle, momentum killed).
This isolation tactic utilising Davies as the 'force' player, basically using him to force play inwards, wasn't a one off either;
Davies' line speed was also the direct cause for one try, plus another interception knock-on.
Australian tactical change altered momentum
There were a few key points that changed momentum.
Matt Toomua's arrival saw a much more direct application of the ball in attack. A higher tempo meant Wales couldn't beat the Australian breakdown sped and led to more open play rugby.
This left Wales with less defensive structure to work with and fewer men to work around slowing the ball down, massively effected by Wainwright's substitution. 
Wainwright affects the breakdown a lot more than Moriarty who suits a carrying, attacking game much better and straight up tackles in defence. Wainwright affects the breakdown directly. 
This forced Wales into a new attacking technique – the ball carrying pod.
Expect Wales Rugby World Cup to include more of the pod clearout technique.
"Graphics credit @Rreesrugby/Image courtesy of World Rugby"