Just how quickly do Mark Wood and his 90mph thunderbolts strike?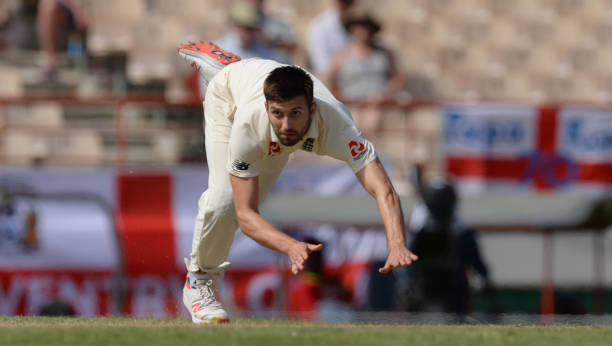 You will have to be living under a rock if you are unaware of Mark Wood. Possibly the quickest English pacer.
A man who constantly can clock over 90mph, could he be the solution to England's Plunkett problem?
Also, Read – Picking England's All-Time ODI XI
How quick is Mark Wood?
Wood is around the 91-92mph mark on average, with some being quicker. He also holds the record of the quickest ball in the 2019 World Cup. The speed gun read a searing 95.6mph.
Watch – Liam Plunkett – England's difference maker
Skiddy in nature, he comes quick onto the bat and gives batsmen less time to think, a lower than average height means he generates less bounce than an average pacer should, making him very effective with the bouncer and good length balls.
Although Wood's ability to strike quicker is what makes him really potent and a possible successor to Liam Plunkett.
Also, Read – The importance of Jofra Archer and Mark Wood
Where does Mark Wood statistically stand in tests: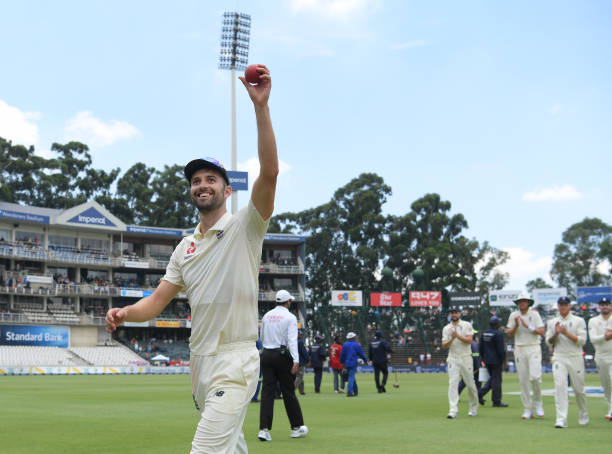 Since Wood plays all forms of the games and he has excelled in all of them ever since he's come back from injury.
Stuart Broad has quite easily been the best English bowler since the start of 2019 with 81 wickets, while the next best by a bowler is 40 by Chris Woakes. Now Broad strikes every 45 balls, concedes 20 for every wicket, and has an economy rate of 2.68.
Watch – A bowling coacing clinic with Mark Wood
Although Wood doesn't match Broad with his economy, as he's fairly expensive going at over 3 an over. Wood strikes once every 33 balls, that's two overs less than Broad, and only concedes 18 for every wicket taken.
Yet he's only played 4 tests since 2019, picking 20 wickets in them. Meanwhile, England's premier out and out quick in Jofra Archer strikes once every 63 deliveries, conceding 32 for every wicket he takes.
While that might seem insignificant in a relatively small sample size, if Broad, Wood, and Archer were to take 10 wickets, Archer would've conceded 320 and would have to bowl 105 overs. Meanwhile, Broad would concede 200 and would have to bowl only 75 overs.
Also, Read – Most Test Match Wickets For England Cricket
That drops down lower if it were Mark Wood, he'd concede 180, but he would have all the wickets in only 55 overs, which is around 55% of Archer's overs.
Another stat to note is: (Keep in mind 34% of a teams wickets is the tail)
28% of Wood's test wickets comprise of (1-3) top-order batsmen.
48% of Wood's test wickets comprise of (4-7) middle-order batsmen.
A mere 24% of Wood's test wickets are of the (8-11) tail.
Mark Wood's statistics in One Day Internationals: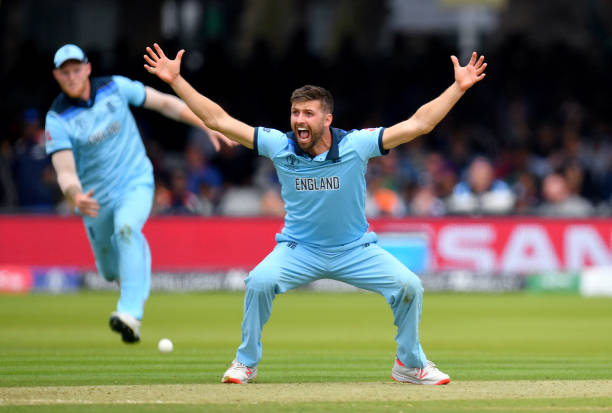 Wood and Archer boast similar stats in One Day Internationals since the start of 2019. Archer has 23 wickets in 12 games while Wood has taken 21 in 11 games. That's approximately 2 wickets every game.
Mark Wood talking fast bowling and analysing young fast bowlers actions on @SkyCricket is brilliant 👏👏👏

— Nasser Hussain (@nassercricket) August 15, 2020
Wood takes his wickets for 24 runs while Archer takes them each for 23. Although Wood has a fairly high economy of 5, he does start in the middle overs where milking the strike is easy and ends his quota at the death. Archer has the advantage of taking the new ball and bowling to new batsmen with movement on offer if any.
Read – Mark Wood – "my life is like groundhog day"
Wood strikes once every 28 balls while Archer strikes once every 31 balls. So on average, Wood is likely to get 2 wickets every game while Archer will get 2 wickets every other game. Wood is far ahead of others such as Woakes, Stokes, and Jordan as their strike rate sits in the low 40's.
Also, Read – The top 5 best bowling attacks in test match cricket
While Wood may not have been better than Jofra, he is certainly as good especially considering the percentage of top-order, middle-order and tail wickets they've taken.
Archer's wicket distribution: (34% of a team forms the tail)
34.6% of Archer's ODI wickets are (1-3) top-order batsmen.
30.8% of Archer's ODI wickets are (4-7) middle-order batsmen.
34.6% of Archer's ODI wickets are of the (8-11) tail.
Wood's wicket distribution:
50% of Wood's ODI wickets are (1-3) top-order batsmen.
32.8% of Wood's ODI wickets are (4-7) middle-order batsmen.
A minute 17.2% of Wood's ODI wickets are of the (8-11) tail.
Clearly Wood is very suited to the Plunkett role and is probably England's best bet in the middle overs for years to come. His wicket-taking ability at the start of an innings is unmatchable.
How Mark Wood has fared in T20Is: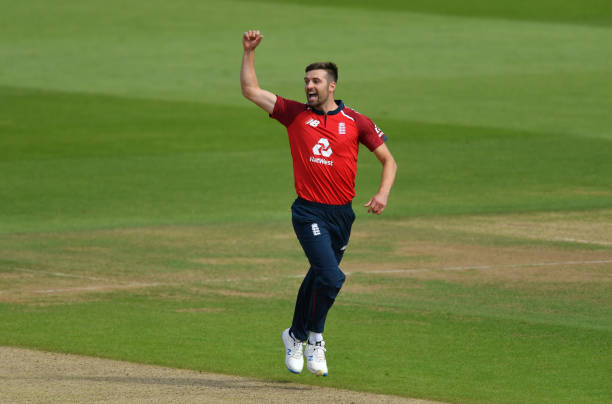 While Wood comes no-where close to the specialist T20 bowlers, he's among the top all format bowlers. Since the start of 2019, he has 10 wickets in 7 games while Archer has 5 in 4 games. Although at a glance, it really doesn't tell us much, when we decide to dig deeper, there's a lot that comes up.
💪 @MAWood33 💪

Scorecard/Clips: https://t.co/cQzeDuDN8I#ENGvAUS pic.twitter.com/vZ7wr3driK

— England Cricket (@englandcricket) September 11, 2020
Wood strikes once every 15 balls, only Chris Jordan (14) strikes quicker. Wood has outdone Adil Rashid (18), Jofra Archer (18), and Tom Curran (19) in the aspect of strike rates.
As for the economy rates, Wood has an economy rate of 8.2 while his team-mates in Chris Jordan (8.4), Tom Curran (9), and Jofra Archer (8.6) are slightly more expensive.
Only Chris Jordan (19) has a better average than Mark Wood's 22 for England since Wood's comeback.
It's pretty clear from all these stats that Wood slightly nudges ahead of Jofra Archer and how the opposition struggles against Mark Wood. It seems like Wood's hitting his peak and it's at the right time. With Archer and Wood bowling over 90mph constantly, they will make life tough even for the best.
Main Image Credit:
Embed from Getty Images