Shan Masood – The Defining Innings?
A struggle against Jimmy Anderson in 2015 in the UAE. Further struggles against Jimmy Anderson in 2016. This time in England. Past performances must surely have played on the mind of Shan Masood?
But on day two of the first test against England, Masood banished all his demons – raising a century against the bowling attack that had been his downfall previously. In eight innings prior to his 156, Shan Masood had only been averaging 16 against England.
How has Masood improved his technique?
In this article, we will be breaking down and analysing various aspects of his 156 vs England. 
Shan Masood and his 156, first innings back on English soil.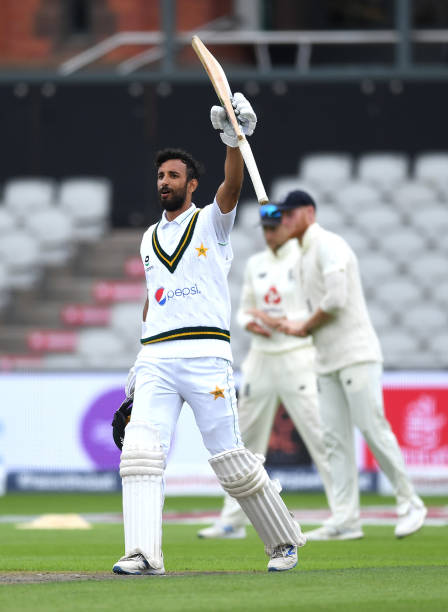 If you have been following Pakistan cricket for a decent amount of time, you may well know of Shan Masood's struggle in the 2016 tour of England. He made only 71 runs in 4 innings before finally being dropped.
Also, Read – The top 5 Pakistan players to watch out for
Nicking outside off every-time in that series and leaving only 3% of the balls on the fourth stump, he had a miserable tour of England in 2016, only for it to be turned around. In 2020, Masood more than doubled his entire volume of runs that he had scored on the 106 tour to England, in just his first innings in the country.
Surviving the new ball: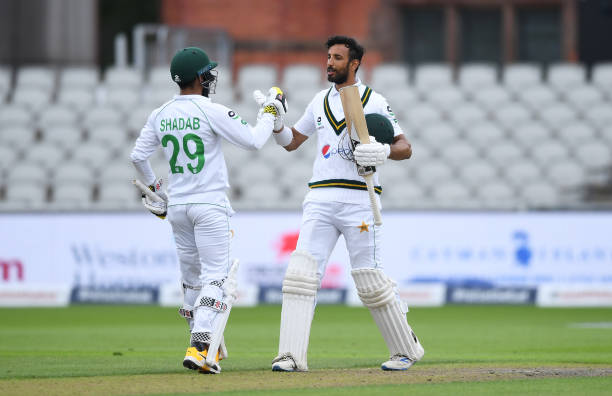 Masood did exceptionally well to survive the impeccable line and length bowling from Jimmy Anderson and Stuart Broad on day 1. At that point, the name of the game for him was survival, and he survived well. Seeing off the new ball, his confidence rose. Although, he never looked settled on day 1, only making 46, in the 49 overs possible.
Also Read, The debate between Jos Buttler and Ben Foakes
But on day 2, we saw an assertive Shan Masood who looked to take the game to England, after England got three early wickets in the form of Azam, Shafiq, and Rizwan. With England being only 8 overs away from the new ball, it never looked like a period of steady accumulation would ever come for Shan Masood.
Turnaround after Lunch on Day 2: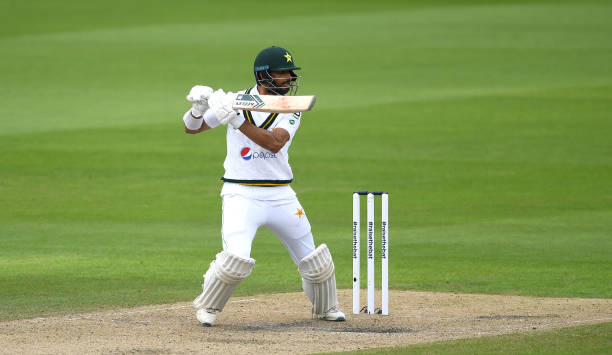 In the 8 overs before the new ball, Joe Root decided to gamble by bowling himself and Dom Bess to get through to the new ball quickly, that allowed 8 overs of run a ball consolidation for Pakistan, and this 8 over period seemed like the trigger for Shan Masood, any false shots played before this period turned into scoring shots after the period of spin from both ends.
Shan, with the help of Shadab, decided to drop the ball and run. Soon the new ball became an easy drop and run tactic. This had the Englishmen under pressure and it seemed like the Englishmen had no clues on what to do next. Shan and Shadab brought up their 100 partnership soon.
Shan also brought up his 100 with a flick off the hips for two. Well applauded by the Pakistan camp, the noise was loud enough to cover the commentary. His third hundred in three consecutive matches. And just his 4th career hundred. And this was definitely the best innings of his career.
Watch – Shadab Khan reaches 50 vs England 2018 at Lords
It makes you wonder, with spectators on the ground, this could have been among the top innings they could've witnessed live in front with their eyes. Shan and Shadab had consolidated pretty well and were looking to kick on before a brain fade from Shadab Khan saw his dismissed by Dom Bess on 45.
Acceleration post-Shadab For Shan Masood: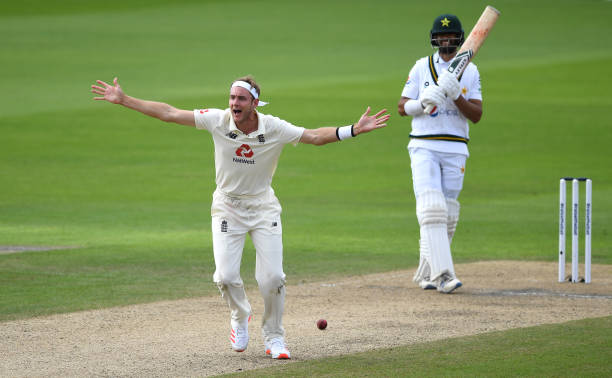 After Shadab's dismissal, everyone expected a period of consolidation along with Yasir Shah. Keeping in mind Shah was coming off a maiden test hundred in a Day/Night Test in Australia. Against the likes of Mitchell Starc, Pat Cummins, Josh Hazlewood, and Nathan Lyon.
Instead, Shan accelerated, at one point pummeling 16 of a Dom Bess over. It looked like England were in for a lot of pain once Shan Masood decided to shift to top gear. With long handles, he went after the Englishmen. After all, Shan Masood was the third-fastest scorer at the death earlier this year in the Pakistan Super League. Scoring at 13.8 runs an over towards the death.
Watch – Naseem Shah hat-trick
England tried to bounce him once he went into overdrive at the arrival of Shaheen Shah Afridi to the crease. He dismissed the tactic quickly via pulls in front and behind the square fielder. Another two runs via a pull of his hips meant Shan racked up 150. Finally, Shan was dismissed for 156. He was out playing down the wrong line against Stuart Broad.
He walked off the great applause by the Pakistani camp and received well-deserved pats on the back going back into the dressing room.
Milestone For Shan Masood: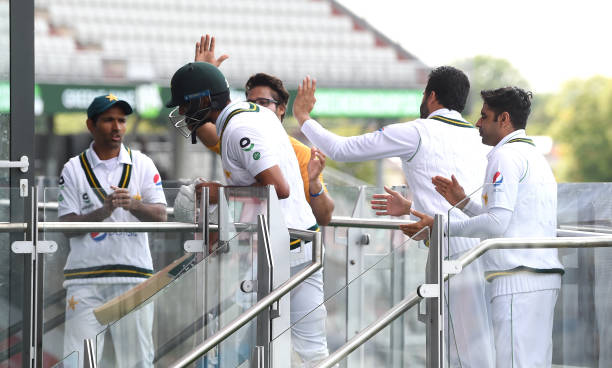 With his third consecutive hundred in 3 consecutive matches, he joined elite company in Zaheer Abbas, the Asian Bradman, Mudassar Nazar, Mohammed Yousuf, Head Coach Misbah Ul-Haq and Batting consultant Younis Khan in being the only Pakistani batsmen to make 3 consecutive test hundreds.
Also, Read – Pakistan's All-Time Test XI
Shan Masood has became only the second Pakistan opener after Mudassar Nazar in 1983 to score 3 successive Test hundreds. He joins an elite list of Pakistan batsmen who have hit 3 successive Test hundreds. This list includes Pakistan's current batting coach Younis Khan who cut a delighted figure as Masood went past the 3-figure mark.
Masood also became the first Pakistan opener since Saeed Anwar in 1996 to score a Test hundred in England. He is only the 6th opener from Asia to score a hundred in England since 2010. Only Rahul Dravid, Murali Vijay, KL Rahul, Tamim Iqbal, and Tilakaratne Dilshan have done so in the said period.
Shan came close to being the second opener to carry his bat in England since 1992, only Rahul Dravid did it at the Oval in 2011 with his 146*(300).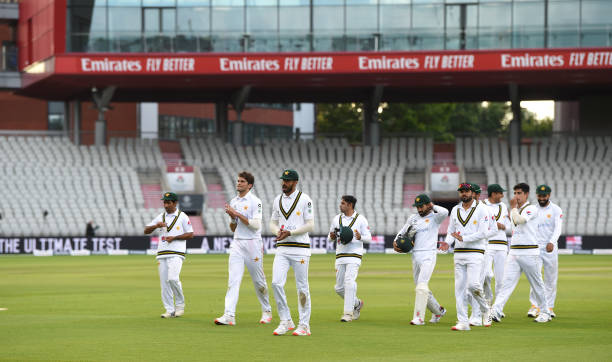 Shan led his team off the field at the end of day 2. With England 62/4, they are deep into a pit and will need heroics from Ollie Pope and Jos Buttler. While they're still trailing by 234. And they have a lengthened tail end.
Main Image Credit:
Embed from Getty Images