Joe 'No Pants' Denly, England's lastest unfulfilled potential.
You may know Joe Denly. You may remember his test match debut for England. But do you know how much he has impacted English Test Cricket over the last year?
Well, now he has been dropped for the second test against West Indies, let us actually go through his career and realize how important he has been.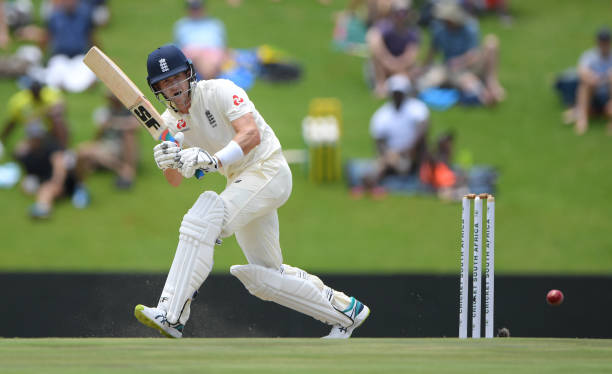 Throughout Denly's test match career, he has faced 2086 balls. The only player to play more deliveries than Denly since his debut has been Joe Root. Now on average, Denly faces 75 deliveries per dismissal since his debut.
The only batsmen to have faced more deliveries per dismissal than Joe Denly is Joe Root with 84 deliveries per dismissal and Ben Stokes with 77 deliveries per dismissal. We are all aware of the fact that Joe Root and Ben Stokes are England's premier batsmen. So Joe Denly lists at 3, which is extremely good.
Yes, Denly hasn't done great when it concerns to scoring runs, but his ability to bat long and take up deliveries has been exceptional. Let's visit Headingly, he faced 49 deliveries in the first innings when they were dismissed for 63.
That was twice the amount of the second-best. But his role in the second innings that test was instrumental to Stokes combining with Jack Leach in an amazing last-wicket partnership. You may wonder how.
Let us remember that Joe Denly scored 50 off 155 deliveries in that test. Now that meant, the batsman at 5 was only exposed to the ball when it was already 60 overs old. How does that matter you may ask?
Also, Read – Most Test Match Runs For England
How Joe Denly's ability to eat up balls matters: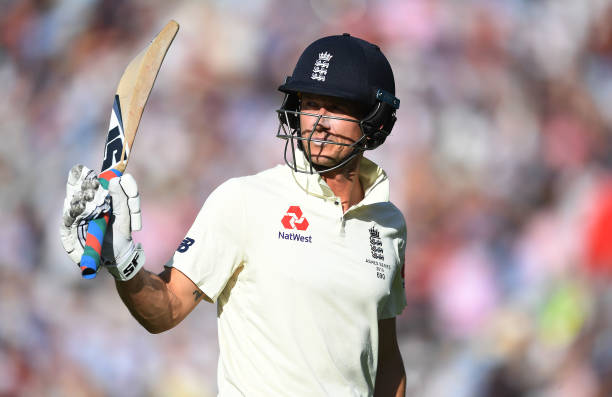 To answer that, let's remember how England has had top order test collapses since 2016. What Denly does through facing balls front up is immeasurable, unfortunately. Even in his most recent test, where he batted at 3.
He did not allow Zak Crawley to be exposed to the new ball when the ball was doing the most. Zak Crawley did not have to bat until the 21st over in the first innings and 44th over in the second innings. With 75 deliveries faced every innings, he has been a crucial cog in England's batting lineup.
Since Joe Denly's debut, England's top order collapses have slowed down considerably. People tend to not understand how crucial Denly's role in this line up is. I would honestly still pick Joe Denly over Zak Crawley.
Additionally, Denly always has the ability to bowl a few handy leg-breaks. A better explanation of his way to play the format is the way Tim Paine does. Whenever there is a 100 run partnership, you may notice Joe Denly only makes 30 runs in them, but his ability to face tons of deliveries is crucial.
Joe Denly's Run Scoring ability: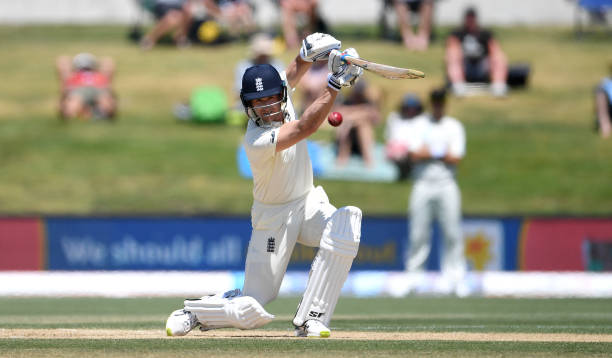 Across his short career, Joe has managed to avoid collapses. He has managed to handle his spot very well. During a period of transition, Joe Denly has served England well. Yes, it is true he hasn't made a lot of runs yet. But in an England top-order that is so prone to collapsing, even 0 runs from Denly are worth its weight in gold, as long as he protects their middle-order.
I quote and these are Ed Smith's (England's national selector) words, "As a top-order batter Joe would obviously love to convert those starts into hundreds and big hundreds — that goes for any batsman — but also it is fully understood that he has contributed to good team batting performances. The England team has been batting with more consistency and solidity throughout the order and Joe has been a big part of that."
With Joe Denly, England have greatly reduced the number of top-order collapses they undergo. Yes, nobody can justify Denly's spot in the team on the basis of runs. But the number of balls he absorbs and the time he bats might just add some justification. You may argue, England's middle-order has been a strength, but they're just as prone to collapses as the top order.
Just looking back at the match between England and West Indies at Southampton, they went from 249/3 to 279/8. They lost 5 wickets for only 30 extra runs.
Should Joe Denly have been dropped?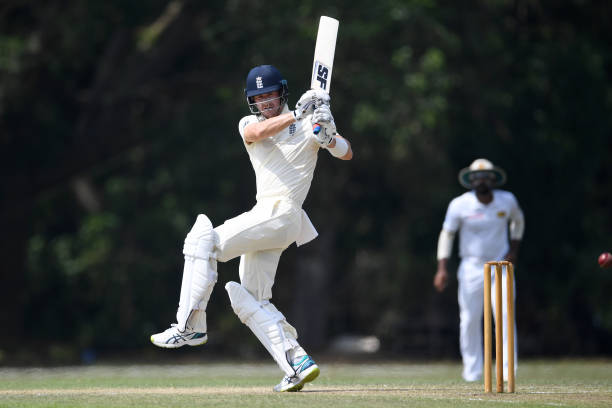 No. The Kent man should not have been dropped. I'd absolutely love to see Joe Denly picked, because of his ability to stabilize the English top order. Usually, the typical English collapses have started after Denly gets dismissed. Its been a recent pattern. I will not be surprised if England comes up with another typical collapse against the West Indies in the second test without Joe Denly.
As Ed Smith and Chris Silverwood have admitted, Joe Denly has been absolutely crucial in their better batting performances in the recent past. It's his ability to take up deliveries that have gone unnoticed. His ability to stick out has been exceptional. And I just don't think it is right to drop someone after one failure after a 4-month layoff. This dropping of Denly is absolutely stiff. But this doesn't indicate that his career may be over. If he grinds once again in the county championship, he still may come back if the other does not achieve much after replacing him.
Denly, although hasn't done much. He has been as good as average. Playing up balls, setting a platform for the rest of his team, he's been asked to face a 100 balls every time he bats, and he's faced 75. That is extremely good for a number three who finds himself out there in the first ten overs more often than not.
In short, Joe Denly has been instrumental for England. He protects their stroke players in the middle and lower-order. It will be interesting to see how England cope in his absence.
Main Image Credit:
Embed from Getty Images