Jimmy Anderson and the art of swing.
Oh, Jimmy Anderson. Oh Jimmy, Jimmy.
Jimmy Anderson is unquestionably the" king of swing" in the 21st century. But first, let us put a common notion about Jimmy to rest.
People quite often consider Jimmy Anderson to be a "home track bully". But is it really true?
With a bit of research, I have managed to establish a conclusion. Throughout this article, I will reveal the true story behind Jimmy Anderson.
Jimmy Anderson's Statistics:
With 584 test wickets, Jimmy Anderson averages 24 at home. Around 55% of his wickets have come at home. The average of the top 50 test wicket-takers at home is 27. With that, I can say Jimmy Anderson is exceptional at home.
Jimmy averages 33 away from home. The average of the top 50 wicket-takers average 34 away from home. From this, I can conclude, Jimmy has been average away from home.
Considering the fact that it is the average among the top 50 wicket-takers, the cricketing community has a huge misconception about Jimmy Anderson. He is outstanding at home and very average away.
The top fifty wicket-takers average 27.06 across their career, Anderson averages 26.83 across his career.
Jimmy Anderson v Top 50 wicket-takers: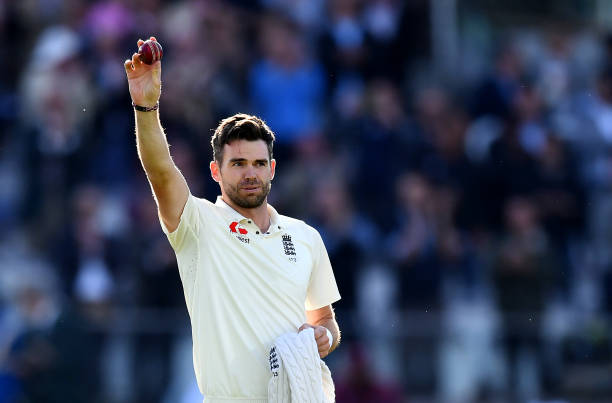 If that isn't enough proof of the fact that James Anderson has been exceptional across his career, there is another point.
The overall average across the entire history of cricket has been 33. So if a bang average bowler was meant to take 10 wickets, the opposing team would make 330.
Meanwhile, if James Anderson was to take 10 wickets, the opposing team would make 268 runs. That's a difference of 62 runs across the two innings. Now we know how much difference 60 runs can make in a test match.
With a 5-wicket haul against every country except Bangladesh, James Anderson has been excellent all around the world. The times he has not picked enough wickets, he has been extremely economical. In England's tour of Sri Lanka, even though he did not pick many wickets, his economy was always under 2.5.
Jimmy Anderson on the subcontinent has not always prospered with 5-wicket hauls but he has contributed well. In 2018, England toured Sri Lanka and won 3-0 in the test series. The spin bowlers did the majority of the work but Jimmy Anderson and Sam Curran bowled exceptionally well. They bowled extremely economically and picked up wickets with the new ball.
This meant that the middle-order was under pressure from the moment that they came into bat. The spinners were on and Sri Lanka had not got a great start because of Jimmy Anderson and Sam Curran.
Short Insight to Jimmy Anderson's career: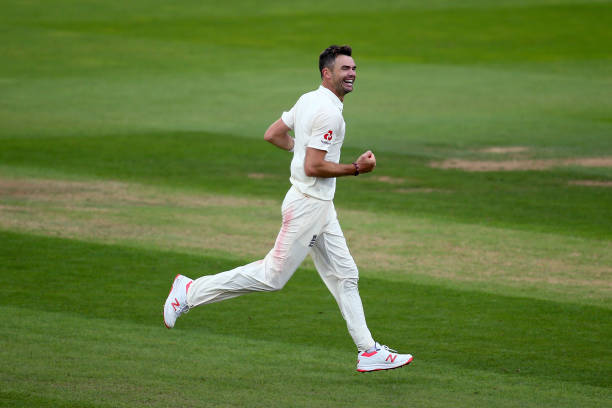 With most wickets for a pacer ever James Anderson has taken over 550 test wickets. He has also faced over 3000 test deliveries. to go with that he also has an ODI hat-trick and over 250 ODI wickets. It is true that James Anderson is perhaps the greatest swing bowler in the 21st century.
He has served England with distinction as a night watchman on numerous occasions and went 54 Test innings before collecting a duck, an England record. Pretty amazing for a man that was once considered a sitting duck.
His batting highlights being his 81 against India along with Joe Root when they put on 198 for the 10th wicket. And the time at Cardiff 2009 when he survived for a nail-biting 70 minutes along with Monty Panesar to save the test for England.
His bowling highlights came when he picked 10-45 against Sri Lanka at Headingly and his 9-43 at Lords against India. Not very impressive but his 6 wickets in the Kolkata test helped England win the series in India. Dhoni mentioned him as the difference between the two sides.
Jimmy Anderson's 7-42 against West Indies included his 500th test wicket. His 501st test wicket was a dream dismissal, pitching outside off and had enough movement to hit the middle of middle stump
Also, Read Most successful tourists in India.
You may ask what is special about Jimmy Anderson?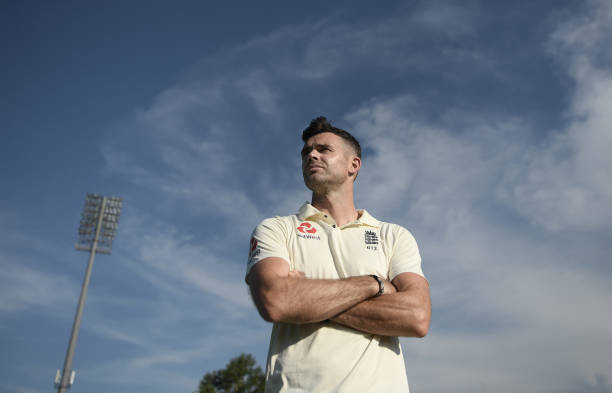 If you have ever wondered what is so special about Jimmy, the answer is quite simple. Everything. From his bowling ability to how he presents himself. Jimmy is still potent at 38, while most pacers hang up their boots at ages close to 34-35.
His remarkable ability to consistently bowl just outside off stump has been an ability quite a lot of bowlers perhaps dream of having. His ability to have the batsmen prodding at deliveries has been exceptional.
Truly he has been one of a kind with his nagging line and length enough to force errors and bore the batsmen until he nicks one. Jimmy Anderson has aged like fine wine and is still getting better as he ages. At 38, he is the quickest he has been for quite some time. One would even say Jimmy Anderson holds the key to the fountain of youth.
The most successful pacer with 550+ wickets does not want to retire soon. He has plans to continue till he is 40, and might soon just become the only pacer to breach the 600 test wicket mark. With his quintessential bowling action, he is the one bowler everyone would like to emulate. 
The magic of James Anderson does not look like it will end soon. After being laid off for 4 months, he has come back stronger than ever and looks like he wants to play the 6 tests England will play this summer.
Conclusion: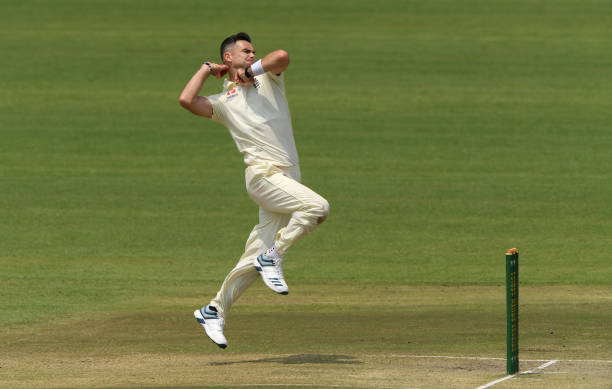 Jimmy Anderson has never been a performer only at home. His records away are not exceptional, but he is better than average. And quite honestly at god-like levels at home. He does not seem like retiring soon.
Jimmy is definitely not a "home track bully". And if he keeps going the way he has been improving, he might play till he is 42. We may even see Anderson enter the 700 wickets club. That would definitely be a longshot but yes, it seems definite he will get 600 test wickets at an impressive career average of 26.8.
With figures of 1-17 in 8 overs against West Indies in the first test at Southampton at the time of writing, Jimmy Anderson has looked like England's best bowler. He has found 1.7° of swing on an average which is 0.7° higher than the next best with Holder who has found 1.0° of swing.
His ability to find swing on decks where others struggle has been a highlight of his career. With his pace up at the 138kph mark, he looks better than ever. 
In short, James Anderson we salute you. Not only in the top fast bowlers of his generation but perhaps among the greatest ever. England Cricket should feel very lucky to have such an amazing bowler at their disposal. James Anderson, even at his age still seems to be improving.
An amazing test match bowler and an even better human being!
Main Image Credit:
Embed from Getty Images