Most successful players in India.
India is often known for its spin-friendly pitches. From Bishan Singh Bedi to Ravichandran Ashwin, India has always produced excellent spinners. Cricket in India is widely thought to be challenging for foreign players.
We have always wondered what players have been the most successful in India.
But even more, what foreign players have had the most success while playing cricket in India?
And now, it is time to have a look at the away players who have done well in India.
From Pacers, spinners to batsmen let us take a look.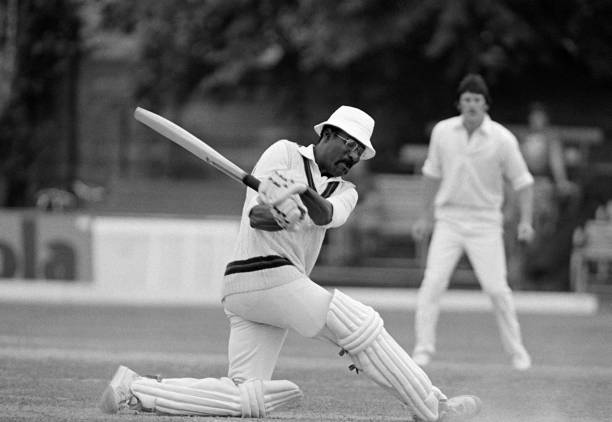 From Sir Clive Llyod to Sir Gary Sobers, here are the 10 best batsmen in India:
Sir Clive Llyod with 1539 runs at 75.5 in 22 innings.
Sir Alastair Cook with 1235 runs at 51.45 in 26 innings.
Gordon Greenidge with 1024 runs at 45.3 in 25 innings.
Matthew Hayden with 1027 runs at 51.35 in 22 innings.
Alvin Kallicharan with 992 runs at 58.35 in 19 innings.
Michael Clarke with 972 runs at 40.5 in 25 innings.
Sir Vivian Richards with 954 runs at 45.42 in 24 innings.
Javed Miandad with 948 runs at 49.89 in 21 innings.
Hashim Amla with 941 runs at 62.73 in 17 innings 
Sir Garfield Sobers with 899 runs at 99.88 in 13 innings.
It has probably gotten tougher and tougher for modern batsmen to score large volumes of runs while playing cricket in India, with the increasing quality of the Indian bowlers. Playing cricket in India is often hard work for foreign players against quality spinners.
Sir Gary Sobers and Sir Clive Llyod were excellent players of both spin and pace. For the above batsmen to achieve records like these against the Indian spin quartet and the duo of Kumble and Harbhajan is exceptional work.
It is hardly a surprise to see West Indian batsman such as Gordon Greenidge or Sir Clive Llyod make this list. This is because the West Indies were dominant during the time that they played. Both made massive scores in India and their bowlers often backed them up by dismissing India cheaply.
Hashim Amla was almost impenetrable during the 2010 tour. He scored a mammoth 253 against India in the first test match at Nagpur. Amla and Kallis added 340 runs for the third wicket and helped South Africa cruise to a victory. This helped South Africa to an innings victory over India.
Players such as Steve Smith and Jacques Kallis have also done extremely well in Indian conditions. However, they are not included on the list due to the face that they have not scored the same volume of runs. This could be because they did not tour as much as the other players on this list.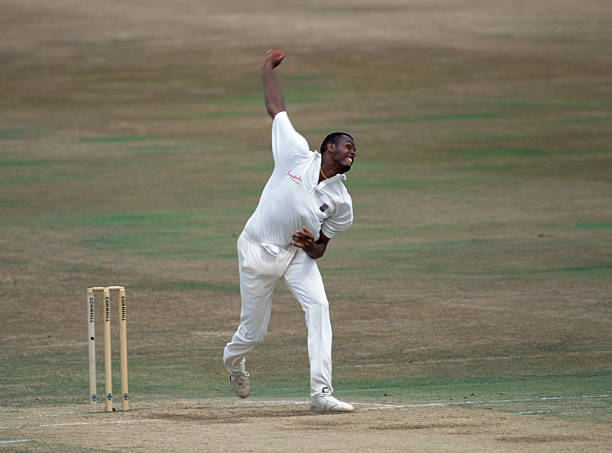 From Courtney Walsh to Sir Richard Hadlee, there have been pace bowlers dominating in India from the '70s-'80s
Courtney Walsh, 48 wickets at 18.
Wes Hall, 38 wickets at 21.
John Lever, 37 wickets at 20.
Andy Roberts, 37 wickets at 20.
Malcolm Marshall, 36 wickets at 25.
Graham McKenzie 34 wickets at 19.
Jason Gillespie, 33 wickets at 22.
Glenn McGrath, 33 wickets at 21.
Bob Willis, 32 wickets at 21.
Sir Richard Hadlee, 31 wickets at 21.
The top 10 list features the West Indies fastest bowlers from Wes Hall, the first big Caribbean pacer. Andy Roberts, Courtney Walsh, and Malcolm Marshall. Among them was Graham McKenzie who bowled incredibly well while playing cricket in India.
Dale Steyn has the best strike rate for any fast bowler in India. However, he does not feature due to the fact he has only taken 26 test match wickets in India. He did miss most of the 2015/16 tour to India which perhaps cost him his place in this list. There is no doubt that he still is one of the best pacers to ever tour India.
Steyn's 7-51 at Nagpur in 2010 and the five-wicket haul in Ahmedabad in 2008 will always be remembered by Indian fans. South Africa won both of these test matches and hence drew both series in India.
Also, Read – Most Successful Overseas Pacers in Asia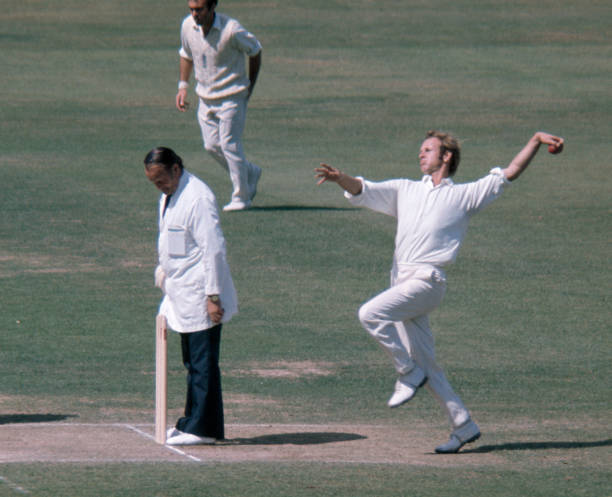 With a lot of surprises, the most successful spinners in India are:
Derek Underwood, 54 wickets at 26.
Richie Benaud, 52 wickets at 18.
Muttiah Muralitharan, 40 wickets at 46.
Lance Gibbs, 39 wickets at 23.
Nathan Lyon, 34 wickets at 31.
Shane Warne, 34 wickets at 43.
Danish Kaneria, 31 wickets at 40.
Daniel Vettori, 31 wickets at 45.
Iqbal Qasim, 29 wickets at 34.
Ashley Mallett, 28 wickets at 19.
This list involves the great Derek 'Deadly' Underwood, who has 2435 domestic wickets and Richie Benaud, the legendary Australian spinner. Lance Gibbs, the best Caribbean spinner also features.
Surprisingly, Warne and Murali, the most successful spinners did pick wickets. But not very quick, with high averages, they really did struggle in India in helpful conditions.
Shane Warne, however, bowled really well in his final tour to India. He picked up 14 wickets in the three tests that he played at an average of 30.07. This helped Australia win the test series 2-1 in India – the first time they had done so since Richie Benaud's days.
In India, you often need to bowl quicker through the air to pick up wickets as a spinner and as a pacer. Shane Warne and Muttiah Muralitharan both flighted the ball and were not as quick as other spinners. This could be one of the reasons as to why they struggled, compared to other spinners such as Nathan Lyon or Saqlain Mushtaq.
Nathan Lyon has bowled incredibly well while playing cricket in India. He does not have a handful of variations but is incredibly accurate. Since he does bowl quicker through the air, it makes it difficult for even Indian batsmen to read him well. This is because they cannot judge the length easily since they have less time to react, due to the speed of the ball.
Also read: Does Mitchell Starc really only take tail-end wickets?
Conclusion: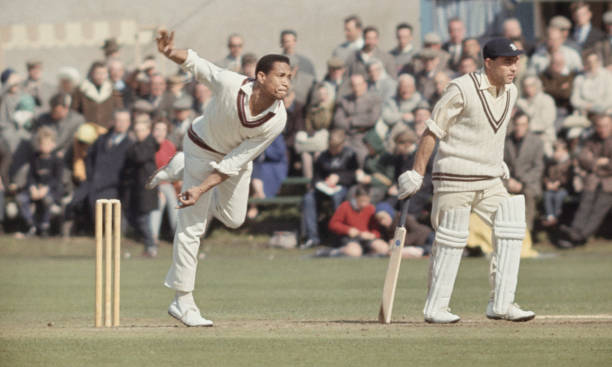 You may be surprised, there are lot of famous names that you might have expected but do not feature on this list. What is surprising is the fact that, if you are a good pace bowler, it is likely that you will perform better in India than spinners.
As we can see, top quality pace bowlers averaged less than top-quality spinners most of the time. This also tells me, India never really was a spin dominated nation except for the time period when the quartet of Erapalli, Bedi, Chandrashekhar, and Venkataraghavan played.
A lot of spinners threw up surprises. I am sure that you probably would not have expected spinners Derek Underwood, Richie Benaud, and Ashley Mallett. Plus, the averages of Warne and Murali have really sprung a surprise.
The pacers who bowled quick tended to be the most effective because they could extract whatever movement there was early on in the pitch. Plus, they could also return for second and third spells and knock over the lower-order with their reverse swing bowling.
Main Image Credit:
Embed from Getty Images