Proteas Cricket: Who is the best all-rounder currently?
Proteas Cricket has had some great all-rounders in the past ranging from Shaun Pollock to Jacques Kallis!
The fact that Jacques Kallis has made 13289 test runs at 55 and 292 wickets at 32 should give you an idea of the shoes these young men have to fill.
Even Shaun Pollock who was quite often considered to be a bowler averaged 32 in test cricket with the bat and an exceptional 23 with the ball.
What makes Shaun Pollock all the more fascinating is the fact that he is among the very few bowlers to have a career economy rate under 2.5 in Test Cricket. He stands out with a miserly economy of 2.39.
World Cricket has seen the best all-rounders range from Imran Khan, Kapil Dev to modern-day greats in Ben Stokes.
But who is the best current proteas all-rounder?
The tall 31-year-old from Randfontein, Pretorious is often classified as a bowling all-rounder. But his statistics suggest otherwise. An all-rounder who averages 37 with the bat and 24 with the ball, he deserves a long run at the international level. Dwaine Pretorius has immense potential to succeed at the highest level.
An accurate line and length bowler, Pretorius has an added advantage in his bowling. Due to his extra height which generates a lot more bounce for him than a usual bowler. Quite like Morne Morkel.
In his younger days, we saw a Pretorius that worked hard to get his pace up, unfortunately, after suffering two cartilage tears in his right knee. He gave up on his bowling speed and decided to strive for accuracy and tried to emulate Vernon Philander. If not for the injuries, we might have seen a Dwaine Pretorious that bowls upwards of 90 miles an hour.
Since then, he has earned call-ups for the national team due to his strong and consistent batting and bowling performances.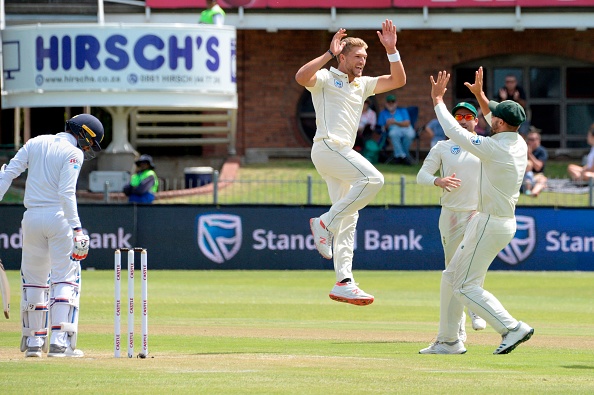 Young Wiaan Mulder from Gauteng was only 21 when he made his test debut. Properly managed and well developed, he could possibly be an all-rounder for the ages.
A medium pacer who relies on line and length assisted with speed, he has an impressive bowling average of 23. Not only does he have an excellent bowling record, but he also has excelled with the bat in domestic cricket.
With just one test to his name, it comes across as a surprise as to how Wiaan has not been given more opportunities at the international level. It is very likely, 6-7 years from now Wiaan will become a common household name.
Also Read: Talents from current Pakistan Squad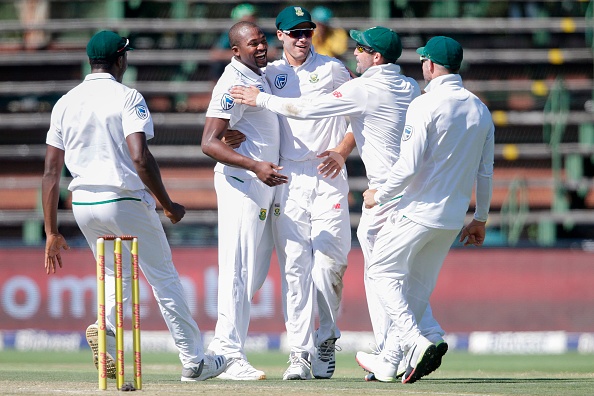 Andile Phehlukwayo hails from the south coast of KwaZulu Natal and is Protea's premier all-rounder in limited-over matches. Andile made his debut when he was only 20. A crucial cog in South Africa's limited-overs teams, he has not fared as well in First-Class cricket.
He made his First-class debut at a very young age of 18. Andile had previous experience with Provincial cricket in the under-12 levels. Although he did not make a mark straight away, the experience boded well for him for the future.
With an average of 22 with the bat and an average of 34 with the ball, he is best suited to One-Day and T20s. Unless he improves his FC performances, he might have a hard time getting into the test team.
At just 24 years of age, he has a lot of potential. If Andile works on his skills, he might get a nod into the test squad in the future.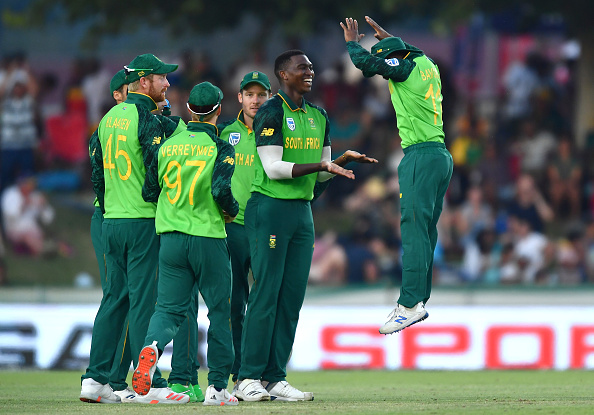 Young 20-year-old Marco Jansen comes into this list as no surprise. In the short career he has had till now, he has been impressive.
An average of 29 with the bat and 20 with the ball, if he is handled well, he could succeed at the International level. At just 20 years of age, he has a long way to go.
Moreover, he could give South Africa added variety with his left-arm pace. He is definitely one to look out for and might just be the future of Proteas cricket.
Possible picks:
Proceeding with Dwaine Pretorius for a couple of years would come across the best option. While Wiaan Mulder develops himself to play at the highest level. Andile Phehlukwayo doesn't seem like the right fit for the test squad unless he improves his Domestic numbers.
Dwaine Pretorius is perhaps the safest bet South Africa has and he also is the best Proteas Cricket all-rounder going around.
Main Image Credit:
Embed from Getty Images