In its nine years of existence, the IPL has become important for so many people for so many different reasons. For some it is the high octane cricket it provides; some like the extravaganza; some want to burst on the scene.
IPL Provides A Chance For Redemption
For others, it provides one final chance to prove their credentials, a chance to stake a claim in the national squad one more time. As the season has 14 group games, these players look at these as 14 chances at making a telling impression. We look at five players who go into the tournament seeking that chance.
Harbhajan Singh 
There's arguably no spinner as prolific and as successful in the tournament as Harbhajan Singh. He has been an integral part of Indian Cricket's two greatest moments in the 21st Century: the 2007 World T20 and 2011 World Cup wins. One of the most successful off-spinners of all time, Singh has 711 international wickets to his name in 367 international matches.
The gigantic emergence of Ravichandran Ashwin first pushed him to the benches and eventually out of the squad. He has not played an ODI or a Test since October 2015. A drop in form, personal reasons and lack of participation in domestic tournaments haven't helped his case. The 36-year-old had a good Ranji Trophy season in 2015/16 where he took 11 wickets @14.00 in his four games. The next season he didn't play a single game which has meant that the Punjab off-spinner has dropped out of the international picture.
His List A performances are a concern too. In his last two domestic tournaments cumulatively, he has taken 10 wickets in eight games @36.60 which is hardly satisfactory. The time is running out for Harbhajan, he needs to look at his long time mate Yuvraj Singh and come back in the Indian setup and this IPL season couldn't have come at a better time for him.
Suresh Raina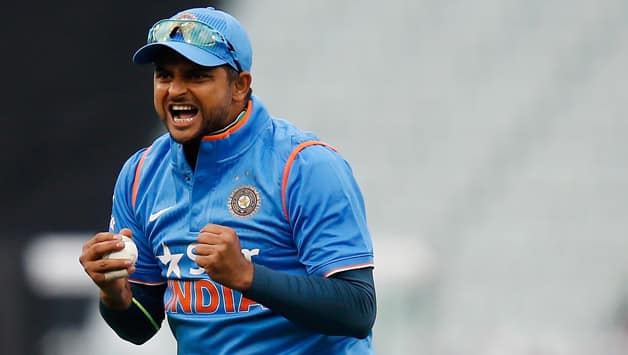 Raina has seen everything in his career. From a World Cup to a Test hundred on debut to become the first Indian to score a hundred in all three formats to being dropped from the national side. Suresh Raina has been India's limited overs specialist for a long time but has been out of the ODI team since October 2015 due to consistent runs of poor form and lack of quality domestic performances. Raina did impress in the T20 series against England but was overlooked for the Deodhar Trophy, a domestic one day tournament for the players.
The IPL has been Raina's happy hunting ground for long. The highest run-getter in the history of the IPL, Raina has scored 4098 runs @ 33.59 with a strike rate of 138.5 in 147 matches. The 30-year-old has missed a lot of domestic cricket due to personal reasons and now the onus is on him to make this tournament count. The Gujarat Lions skipper will hope he makes yet another telling contribution in his favourite part of the Year.
Yusuf Pathan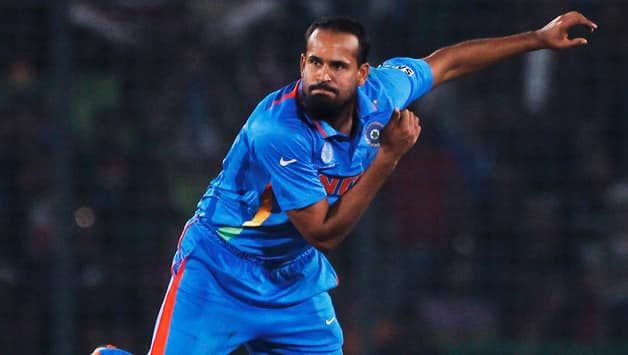 There is hardly any cricketer in India who bats as aggressively as Yusuf Pathan. Like Harbhajan, Pathan was also the part of the 2007 and 2011 World Cup winning squads. With three IPL crowns to his name, Yusuf has seen his career come to a standstill. Having not played for India for almost five years now, it has been expected that Pathan would make a statement in the IPL. In the last two seasons, the 34-year-old has rediscovered his hitting prowess. In 2015 he scored 312 runs @44.57 with a strike rate of 135.06 and in 2016 he scored 361 runs @72.20 with a strike rate of 145.56.
A handy off-spin option, Yusuf Pathan is a true game changer for limited overs cricket. India are in need of players who can bat aggressively down the order can look to the one they have seemingly forgotten. A strong all-round IPL season from Yusuf Pathan could raise a few eyebrows and put him back on the national squad radius.
Mohit Sharma 
When Mohit Sharma performed admirably at the 2015 World Cup in a pace trio along with Mohammad Shami and Umesh Yadav, it finally seemed India had decoded the long painful code to their limited overs bowling attack. That meant he was picked up at 2015 IPL Auction by the Kings XI Punjab for over six crores INR. Things haven't been rosy at all since.
Shortly after the IPL, Mohit was dropped from the Indian side due to bad form and it is safe to say that hasn't won the trust of the selectors again with his domestic performances. Like Raina, Mohit wasn't picked for the Deodhar Trophy. The Haryana seamer hasn't played for India since October 2015. His last five domestic T20 games have seen him pick up just two wickets @ 71.50. Generally regarded as a bowler with the unique ability of opening and closing the innings, Mohit Sharma should have several chances to show his worth with the departure of Mitchell Johnson and Kyle Abbott from the squad. 14 matches and a good season for him will certainly rekindle the hopes the nation once had on him.
Ishant Sharma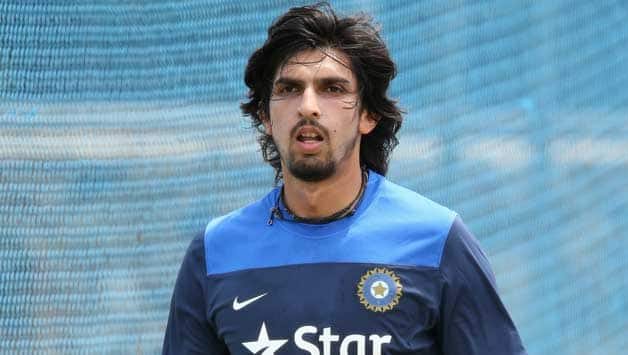 Ishant is one of the most curious cases in Indian Cricket. Though an ever present in the Test squad, Sharma hasn't played for India in limited overs cricket since January 2016. His tendency to leak runs has been his Achilles heel for a long time and that has seen him drop out of the reckoning.
The last few months have been nothing short of topsy-turvy for Ishant. He was put at a Base price of INR two crores, the highest possible Base price, then went unsold at the auction and was then at the centre of a series win against Australia. An injury to Kings XI Punjab's captain Murali Vijay has meant that Ishant has been roped in as the replacement.
His last three seasons have been poor. In the 11 matches he has played, Ishant has picked 7 wickets @ 58.28 at an economy of 10.2 runs per over. If Ishant is to make a return to the limited overs setup, he has to set the IPL on fire now that Kings XI Punjab have brought him in the squad.
A comeback is perhaps the toughest examination one goes through. These players will go through this exam in the upcoming IPL, the question remains, can they perform up to the potential they have shown in their careers before?