After a horrible start to the home summer compounded the problems highlighted by a whitewash loss to Sri Lanka, the Australian Test batting line-up was reinvigorated.
The results have been clear for all to see, with four Test victories in a row, but can much really be taken from beating an already mentally checked-out South African side and clean sweeping a Pakistani team who, despite putting up an honourable fight, are by no means anywhere near the challenge of facing India in the subcontinent?
Let's analyse the health of the men who are charged with bringing Australia it's first series win on Indian soil since 2004, in the order they are most likely to bat.
David Warner: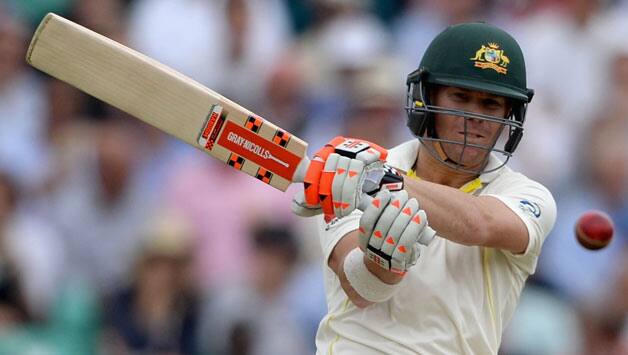 Last 10 Tests
Runs: 789
Average: 41.53
Centuries: 2
Indian Tests
Runs: 195
Average: 24.38
Centuries: 0
What can be said about the enigmatic superstar that hasn't been already? Warner is a dangerous asset for the visitors, as Pakistan found out at the SCG when the master blaster smashed a century in the opening session of the Test. Look for a different approach early in India though, as the vice-captain will not want to expose an inexperienced middle order to the rigours of the Indian pitches without runs on the board. Be warned though – if the middle order performs early in the series Warner will have full license to attack from the outset in the final few Tests and could win a game literally off of his own bat.
Matthew Renshaw: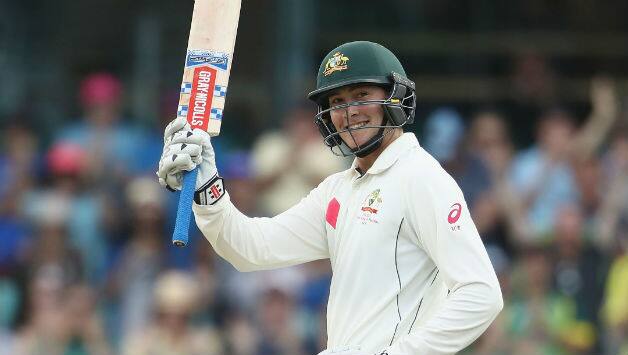 Last 10 Tests
Runs: 315
Average: 63
Centuries: 1
Indian Tests
Runs: 0
Average: 0
Centuries: 0
Don't be fooled by the doubt surrounding the incumbent's position at the top of the order. Renshaw has batted with the determination and grit that was vehemently called for from Australia's batting after various documented collapses, and more of the same will be required in draining subcontinent conditions. The youngster will learn volumes from his first tour and should handle the task with aplomb.
Usman Khawaja: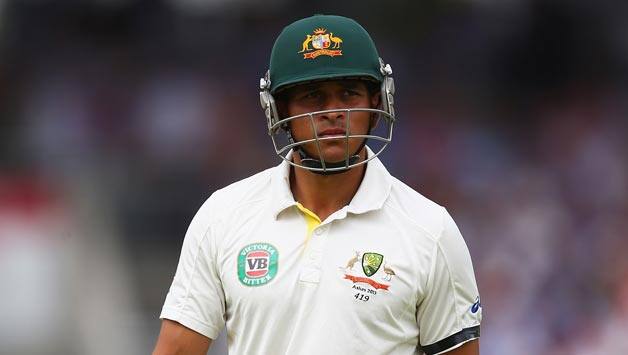 Last 10 Tests
Runs: 845
Average: 49.71
Centuries: 2
Indian Tests
Runs: 0
Average: 0
Centuries: 0
A poor record away from Australia will drive the number three to work harder than ever before on this tour. Spin seems to be his achilles heel, but when Khawaja is in full flight it doesn't matter what you bowl, he'll find a way to graft you to most places on the field. Australia's success does not rest on his shoulders, but his long term value as a regular member of the side would be called into question if he was to misfire again.
Steve Smith: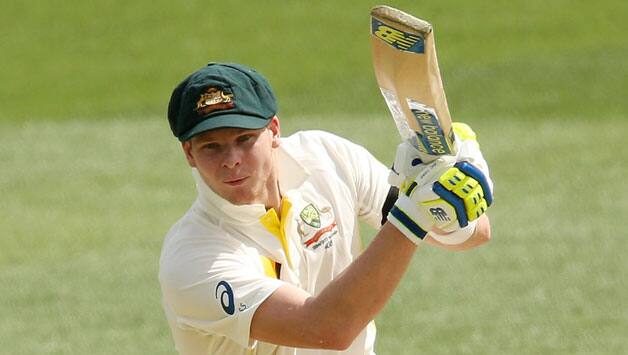 Last 10 Tests
Runs: 1091
Average: 68.19
Centuries: 4
Indian Tests
Runs: 161
Average: 40.25
Centuries: 0
Unlike Khawaja, Smith holds his country's hopes firmly in his fidgety grasp. Australia's captain will go head to head with his opposite number, and it is a storyline that will decide the series. Either Smith or Kohli will come out of the other end of the four clashes as undoubtedly the best player in the world. Smith's ability to utilise his spin brigade has been questioned before, but look for him to place his trust in Lyon and co. regularly on Indian dust bowls.
Peter Handscomb: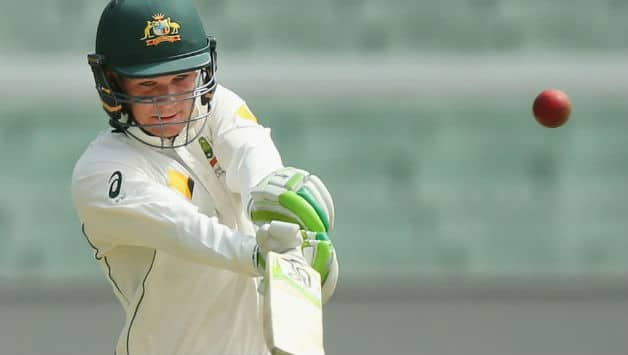 Last 10 Tests
Runs: 399
Average: 99.75
Centuries: 2
Indian Tests
Runs: 0
Average: 0
Centuries: 0
The Victorian burst onto the scene in the Australian summer and has not looked back. Yet to be dismissed for less than a half century in Tests, Handscomb will prosper on spinning pitches that will suit his patient nature. Australia's biggest mistake would be to throw the 25-year-old the gloves on this tour, as to burn this young talent out with long days behind the stumps would be a crying shame.
Mitchell Marsh:
Last 10 Tests
Runs: 279
Average: 21.46
Centuries: 0
Indian Tests
Runs: 0
Average: 0
Centuries: 0
The most debated position in the order, and one likely to change every Test. Marsh should get the nod for his genuine ability to take wickets as the only pace all rounder. The recent form of those above him also bodes well, with Australia hopeful Marsh can be used in a more destructive role late in an innings. If he gets a start it will certainly be his last chance at Test level for the forseeable future, but even if he performs well should only be warming the number six seat for when the selectors decide to finally pick Travis Head.
Matthew Wade: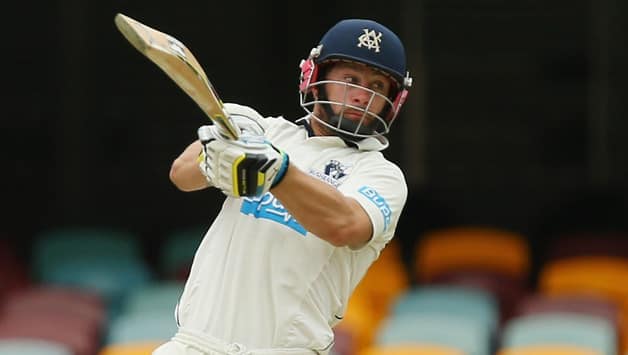 Last 10 Tests
Runs: 354
Average: 27.23
Centuries: 1
Indian Tests
Runs: 113
Average: 18.83
Centuries: 0
It worries this journalist that no back-up 'keeper was named for the tour. It also worries said journalist that Wade was the first choice. Yes, the fiesty Bushranger has the tenacity and guts needed to succeed in India, but is he the best gloveman in the country? The answer will be clear for all to see soon enough.
Shaun Marsh: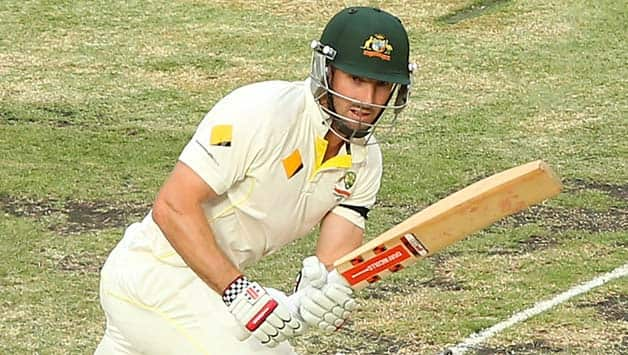 Last 10 Tests
Runs: 832
Average: 46.22
Centuries: 2
Indian Tests
Runs: 0
Average: 0
Centuries: 0
Either the selectors will drop a young, talented, determined opener or leave out a tried and failed floaterwho knows how to fill his boots against poor sides – provided he reaches double figures of course. For the sake of the nation let us hope it is the latter. Shaun Marsh will not lead Australia to the promised land. Hell, the 33-year-old might barely make it to the ground before breaking down. It may seem harsh, but the left-hander who came on to the scene with so much promise has had his shot: it is time to move on.
Glenn Maxwell: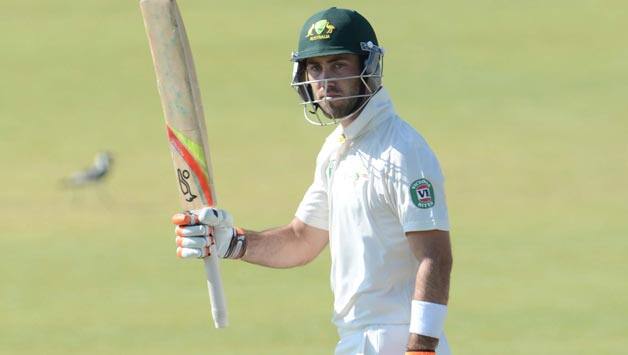 Last 10 Tests
Runs: 80
Average: 37
Centuries: 0
Indian Tests
Runs: 39
Average: 9.75
Centuries: 0
Enigmatic. Polarising. Mercurial. Glenn Maxwell could be anything, or nothing. Australia would be brave to rely on the inconsistent hitter and plodding off spinner for the first Test of the tour, but stupid not to give him a license at some stage.