It has been nearly two years since England's disastrous 50-over World Cup campaign in Australia and New Zealand. There was humiliation at the hands of Bangladesh, a total thrashing from New Zealand and, most worryingly of all, a real lack of urgency in general. No progress was being made in keeping up with the speed at which the one-day game was moving.
Consequently, changes were made and boy, were they radical. There was to be new direction in the way England approached the shorter formats. Since then, Eoin Morgan's men have been a revelation. There have been series victories against New Zealand, Sri Lanka, Pakistan and away to Bangladesh – a feat the likes of South Africa and India failed to achieve in recent times.
Records have been broken, too. The highest ODI score by any team of 444-3 against Pakistan was made, Jos Buttler hit the fastest hundred by an Englishman (44 balls) and Alex Hales hit the highest ODI score by an England player (171), not to mention a World T20 final being reached for just the second time ever. Yet what has captivated us has been the style with which these sorts of feats have been achieved.
This England side breeds confidence and have a fearless attitude – the total antithesis of their World Cup campaign in 2015. The batsmen attack from ball one and there is no holding back with ball in hand either. It only goes to show how a change in approach can make all the difference.
Of course, there have also been low points. A home series loss against Australia halted the ever increasing momentum, letting a 2-0 lead slip against South Africa would have been desperately disappointing, as would have been the recent loss in India. The ability to beat the very best sides remains an outstanding question. And then there was the World T20 final. The heartache of seeing Carlos Brathwaite pummel Ben Stokes for six after six to snatch the trophy from England is a memory that still haunts those connected with the losing side. For however much confidence England have, that defeat at the death would have dented it severely.
As a result, a major tournament victory still eludes this England side. Yet with a Champions Trophy on the horizon, another opportunity to right that wrong presents itself. Home conditions and a side full of talent mean that the chances of winning a one-day trophy have never been greater.
So as the countdown begins to the start of the tournament in June, where are we with his England side? What are the strengths and weaknesses they possess and just how far can they go?
Strengths
Opening Batsmen
The way in which Jason Roy and Alex Hales go about their business at the top of the order is synonymous with England's no-fear approach. Roy offers a more classical style of batting, with the presentation of the full face of the bat a key part of his strokeplay, as he has shown during his superb recent form. And while Hales's questionable technique to pacemen gives him trouble early on, the Notts man is a powerful striker of the ball and is capable of taking apart any attack on his day – his record-breaking 171 against Pakistan being a brutal example.
Both are important men because they not only lay the platform on a consistent basis, they also set a tempo. Many of England's higher ODI scores recently have revolved around the fast start that both Roy and Hales give the team. The selflessness is admirable, yet the pure skill and effectiveness of it is a treat to watch. Their importance can not be emphasised enough.
Depth
Not just in one-day cricket, but in Tests also, England are now renowned for their supreme depth in the batting department. Having fine all-rounders such as Ben Stokes, Moeen Ali and Chris Woakes at their disposal is impressive enough, yet add in David Willey, Adil Rashid, Chris Jordan, Liam Dawson and Liam Plunkett – all very capable batsmen – and it is feasible to understand why England rack up the totals they do.
What's more, the lower to middle order players are versatile. If wickets fall early, the likes of Woakes and Rashid are able to come in and rebuild the innings when time is on their side – both have batted in the top six for their counties on numerous occasions and boast 19 first-class hundreds between them.
Though when the platform has been laid and quick runs are required towards the back end of the innings, Willey, Jordan and Plunkett can all come in and provide just that. Willey opens the batting in domestic T20 cricket and Plunkett has been promoted up the order several times to add extra impetus to proceedings. You could forgive the opposition side for throwing their heads back in frustration at such a site when the hard work was thought to have been done.
Fielding
Often known as a side who take ultimate pride in their fielding, England boast an athletic and composed outfit when it comes to this discipline. Jordan, Stokes and Root have earned their status as some of the world's top fielders with difficult, pressure catches being taken with particular ease.
Intense training sessions with Paul Collingwood, one of England's finest ever fielders, have helped improve consistency and skill levels. Of course, in international cricket, a high standard of fielding is what's required yet England seem to produce game-changing moments in the field more than most other sides, and it sure counts.
Weaknesses
Bowling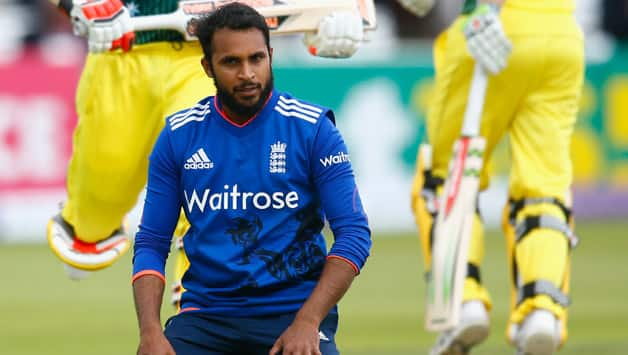 In an era when 300 plus scores are now the norm, bowlers are finding out the hard way that new skills are imperative to stopping the world's run-machines. England certainly experienced this in India, where, despite their batting being exceptionally strong, ill-disciplined bowling proved their downfall. It is an area that is perhaps preventing them from developing even further as a side.
Stopping the rampant Virat Kohli, Yuvraj Singh and Kedar Jedhav was a hard enough, yet England made the task even more difficult by bowling predictable Test match lengths which were punished severely. What proved particularly concerning was the lack of nous when it came to death bowling. Not enough yorkers were bowled and the shorter, slower balls were anticipated easily by the Indian batsmen.
"We constantly talk about not giving easy boundaries. That's an area we can get better at. We didn't bowl enough balls in the right area," said coach Trevor Bayliss after the ODI series defeat in India. "The bowling was a little disappointing in these three games. The guys would be the first to admit that. But we have seen them bowl well in the past so there's no reason why they can't bowl well going forward."
Indeed, England have bowlers who have the ability to improve. Chris Jordan and Ben Stokes have proven their skills in the death overs, David Willey offers swing early on, Chris Woakes and Steven Finn (when fit) provide the pace and spinners Moeen Ali and Adil Rashid continue to flirt with strong form in the middle overs. Yet the level of consistency and unpredictability of variations are surely areas England will look to improve ahead of the Champions Trophy.
Converting Starts
As one-day cricket continues to move forward at a rapid pace, the importance of making good form with the bat really count is ever increasing. For all the talent and power England boast in their batting line-up, the lack of hundreds and match winnings scores must be an issue.
During the ODI series in India, England's batsmen passed fifty on ten occasions, though Eoin Morgan was the only man to rack up three figures. Jason Roy was a particular culprit, finding ways of getting out on scores of 73, 82 and 65, just when his side craved a big contribution. His profligacy was most telling in the chase of 382 in the second ODI at Cuttack, as he, along with Joe Root and Morgan, helped England reach 170-2 off 26 overs before a lapse in concentration led him being bowled off Ravindra Jadeja. The mistake proved costly and if England are to move forward as a side, improving conversion rates will be paramount.