As 2017 draws near, our countdown of the top 25 players of 2016 comes to its zenith with five players who have excelled this calendar year.
A reminder of the top 25 so far:
21-25: Faf du Plessis, John Hazlewood, Tom Latham, Kraigg Brathwaite, John Hastings.
16-20: Alastair Cook, Usman Khawaja, Stuart Broad, Azhar Ali, Neil Wagner.
11-15: Quinton de Kock, Cheteshwar Pujara, Moeen Ali, David Warner, Ben Stokes.
6-10: Rangana Herath, Kagiso Rabada, Mitchell Starc, Chris Woakes, Steve Smith.
5. Joe Root
By Sean Brown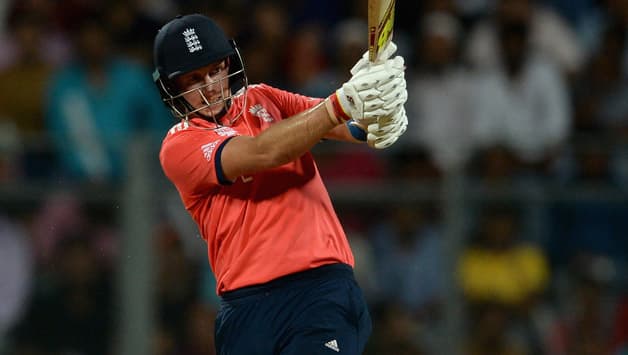 Joe Root ends 2016 with more Test runs than any other batsman. He has scored runs consistently across all formats in South Africa, Bangladesh, India and England. His stats are impeccable. 1,477 Test runs from 17 matches, with an average of 49.23 – the Yorkshireman has barely seemed to have broken a sweat. His only glaring 'weakness' has been his conversion rate. With thirteen scores of 50 or more, Root has only converted three of them into hundreds. To be truly considered one of the greats, Root needs to convert his starts into massive scores.
England's vice-captain proved he is capable of just that during his highest score to date of 254 against Pakistan at Old Trafford. It was one of the greatest innings of the year as he looked flawless and energetic during the mammoth innings. Root's frustration has been clear in the recent series against India and has urged himself to 'grow up' in his approach. Expect big things from Root in 2017.
England's number three ­­­­has not been put off by the challenge of performing in all forms of the game as he has enjoyed a stellar year against the white ball, too. Eight scores of fifty and two back-to-back hundreds against South Africa have seen him amass an impressive 2,570 runs in all forms for the year; only Virat Kohli (2595) has more. The 25-year-old's highlight in the shortest form came yet again against South Africa in the World T20 when he played out of his skin to score a magnificent 44-ball 83 to help England chase down the Proteas' huge score of 229-4.
2017 could see Root succeed Alastair Cook as Test captain and as the only member of the 'fab four' to not currently hold the captaincy, it could inspire Root to an even more successful year.
4. Kane Williamson
By Matt Roller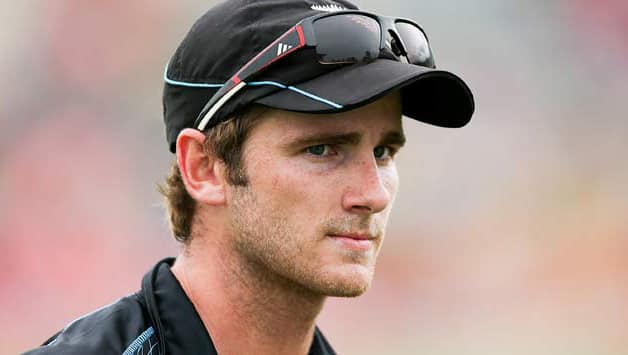 After a stellar 2015 that saw him hit 2692 international runs across all three formats – the third-highest tally ever – and the task of the captaincy being awarded to him at the beginning of the year, it was possible that Kane Williamson would struggle to re-create his form in 2016.
However, despite his batting suffering somewhat from the burden of skippering a young side, the 26-year-old has enjoyed another excellent year.
Despite Test series defeats to India, Australia and South Africa, Williamson has led his side to victory against Pakistan and Zimbabwe in the longest form, a World T20 semi-final after finishing as group winners ahead of India, and white-ball series wins against Bangladesh, Sri Lanka, Pakistan, and Australia. Indeed, they have performed just above expectations for the majority of 2016.
A lot of this has been down to Williamson's aggressive captaincy. It was always going to be tough to replicate the high-intensity environment that Brendon McCullum's teams managed to create on the field, but Williamson has shown a ruthless streak in his captaincy, and is happy to change things up in an unexpected manner: just take his decision to bring himself on in the recent win over Bangladesh as an example.
With the bat, Williamson will be pleased with his averages for the year – 47.06 in Tests, 35.52 in ODIs and 47.87 in IT20s – but disappointed with his century count. Only twice has he raised his bat to celebrate a ton in 2016, against Zimbabwe at Bulawayo in the Test series and in the ODI win in Dehli. Similarly to Root, his conversion rate has become something of an issue, as shown by Test scores of 97 against Australia, 91 against Zimbabwe, 77 in South Africa and 75 against India. He did, however, become the 13th man to score a century against every Test-playing nation.
However, Williamson's game is largely in order. He is a classy stroke-maker, who doesn't suffer from any technical issues in his batting, and now that he has spent a year as full-time skipper, it is reasonable to expect a big 2017 from the New Zealand captain.
3. Jonny Bairstow
By Sean Wilson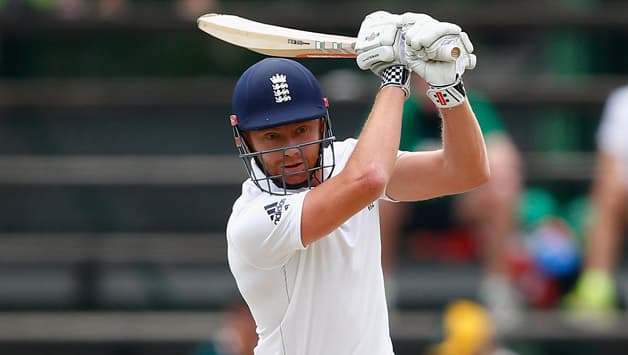 Runs, catches and a place in history: 2016 has been an absolutely unforgettable year for Jonny Bairstow. After several years of promising much but delivering little, Bairstow is now one of the first names on the England team sheet in Tests. The year started in magnificent style during the second Test against South Africa. Bairstow struck his first England century, scoring 150 not out and sharing 399 with Ben Stokes (258), as the pair flayed the South African bowlers all over Cape Town. The stand was a world record for the sixth wicket in Tests and was truly exhilarating to watch. Bairstow was a vital figure as England secured a 2-1 series triumph.
Yet this was just the start. Bairstow looked like a man determined to make the best of his undoubted ability and make up for lost time. After some stunning early season form for Yorkshire, the 27-year-old looked at class apart in the first Test of the summer against Sri Lanka. In seaming conditions at Headingley and with England 83-5, Bairstow hit 140 at number seven and scored extremely fluently. It seemed like was playing on a different wicket to everyone else.
Bairstow's form showed no signs of letting up, as he scored his first century at Lord's (167 not out) and in the process helped England recover from yet another top-order wobble at 84-4. Increased work on the Yorkshire man's technique was paying dividends as he was fast becoming a key man for his side.
Due to the freakish qualities of Jos Buttler in the wicket-keeper/batsman slot, Bairstow struggled to find a way into England's ODI side on a regular basis. However, he continued piling on the runs in Test matches during the series against Pakistan, scoring 366 runs at an average of 52.28. Bairstow also claimed 15 dismissals behind the stumps as his form in that department improved drastically from the inconsistencies of the South Africa tour.
During England's long tour of the subcontinent, Bairstow showed that he could adapt his game to spinning conditions, both with the bat and behind the stumps. After scoring 52 and 47 as England won the first Test against Bangladesh at Chittagong, Bairstow's consistency remained admirable in India. He scored 352 runs (average 44), with the only blemish being that he failed to go on and play the real big, match-winning innings, much like the rest of England's batsmen, whose profligacy proved costly.
Yet it is the end of year statistics that really put Bairstow's achievements into context. He finished the year with 1470 Test runs (average 58.80) – the second most out of any player and the most ever by a wicket-keeper in a calendar year. In addition, no wicket-keeper has more dismissals this year than Bairstow's 70, with the next being Sarfraz Ahmed with 36. If Bairstow achieves anything like the amount in 2017 as he has in 2016, then England are in very safe hands.
2. Virat Kohli
By Arjun Bhardwaj
Under the leadership of Virat Kohli, India have risen to the number one Test side in the world. While his captaincy has been on the whole good, his batting has been flawless. He has had an incredible year across all three formats, stretching his dominance as one of the best batsmen in the world, and dispelling the idea that his Test batting did not match his ability against the white ball. His 2595 runs in all formats came at a ridiculous average of 86.50, and put him 8th on the list of most runs in a calendar year. 
India's busy Test season began with a tour of the West Indies, which was the starting point of Kohli's triumphant year. In the first Test in Antigua, Kohli scored his maiden double hundred as he made the most of a relatively flat Caribbean wicket. Despite a poor end to the series, he made amends in India's next Test series against New Zealand. As expected against a weakened Blackcaps side, India routed New Zealand comprehensively with Ashwin taking the bulk of the wickets, but Kohli was responsible for dominating the Kiwis with the bat.
The captain made amends for a slow start to the series as he amassed his second double hundred of the year in Indore. His huge score paved the way for India to complete one of their largest-ever victories, and the quick rate at which the runs he scored was key to ensuring India had enough time to take the New Zealand wickets. This highlighted a slight lack of consistency in his batting, with not many high scores in between his double hundreds.
Kohli set about correcting this against England. The task at hand didn't daunt him at all, as he was by far the series' leading run-scorer. After his unbeaten 49 to steer India to a draw in Rajkot demonstrated his ability to thrive under pressure, Kohli produced two sparkling innings of 167 and 81 in the second Test to assert India's dominance again and single-handedly secure victory.
While Kohli followed this up with another half-century, the real highlight of his series came in the penultimate Test in Mumbai. At the Wankhede Stadium, Kohli blasted his way to yet another double century, this one the biggest of the lot, piling on 235 runs and punishing a tired England attack in batting-friendly conditions.
India's lack of ODIs this year did not stop Kohli from scoroing three hundreds and the same number of fifties. Against Australia, Kohli looked completely in his element despite the hostile overseas conditione, with scores of 91, 59, 117, 106 and 8. There were a few doubts heading into the series about how confident Kohli would be against seam on green pitches, but the right-hander looked as if he had grown up in seaming conditions and adjusted flawlessly to the pace friendly conditions. He made the use of the bounce and showed that he was an extremely skilful puller of the ball and was confident playing unorthodox shots.
Kohli had a near identical series against New Zealand in October this year. After his 85 in the first ODI was followed by a failure, he scored 264 runs in the three remaining matches. This included a spectacular innings of 154* which made India's chase of 285 seem remarkably easy. This was his 26th ODI hundred and his second highest score in this format. There is no doubt that Kohli will be key to India's chances in retaining the Champions Trophy next summer.
Kohli had a record-breaking T20 year in the IPL, with 973 runs in 16 innings, but his side's failure to lift the World T20 on home soil was a frustration. Yet despite not wining the tournament, Kohli was still able to produce several magic moments. After plundering 199 in three innings against Australia and averaging 76.5 in the Asia Cup, Kohli's performances did not falter although India's did. India were knocked out by the West Indies in the semi-final of the World T20, but even in that match Kohli managed a remarkable 89* off just 47 balls.
However, the real masterclass displayed by Kohli came a match earlier against Australia in Mohali. This innings of 82* off 51 will no doubt go down in history as one of the greatest T20 innings of all time. Kohli came to the crease with India at 23-1 chasing a sizeable 160 set by Australia. Despite lacking a partner for the majority of the innings, Kohli dispatched the Australian attack all around the ground and looked at ease the whole time. It was the perfect T20 innings and a true inspiration just to watch.
Chasing a large score is one of the most daunting aspects of cricket, yet Virat Kohli makes it seem extremely simple. The way in which he sets about his innings is so carefully constructed, with each of his shots calculated with the highest precision. The Indian side have counted on him on numerous occasions, and he happily thrives off the pressure and consistently delights his adoring fans. It is hard to choose a more talented white-ball player to have ever played the game.
1. Ravichandran Ashwin
By Anirudh Srinivaas Eswaran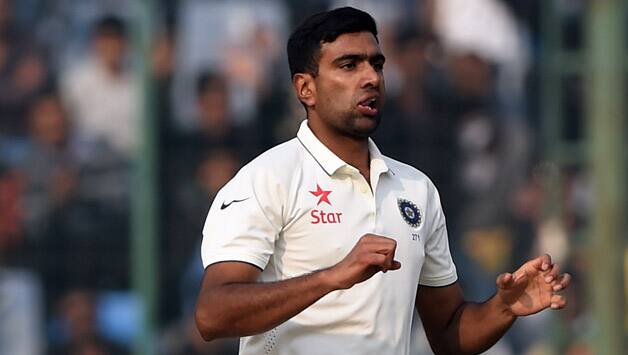 Ravichandran Ashwin, without a doubt, has been the world's best cricketer in 2016.
He is currently ranked as the best Test bowler and the best Test all-rounder, and was recently awarded the ICC's World Player of the Year award. 2016 has been Ashwin's best year, by far, as international cricketer. Having just played a prominent part in the India-South Africa series towards the end of last year, he once again was key in taking India to Test series wins against West Indies, New Zealand and most recently England. He has won the Man of the Series award in seven out of the sixteen Test series he has played in.
A key component to Ashwin's improvement this year has been his batting. Virat Kohli likes to field a five-pronged attack when possible, and Ashwin's promotion to number six has made this much easier. Having averaged around 31 with the bat before 2016, the off-spinner made 612 Test runs at 43.71 this calendar year, allowing India to pick a wicket-keeper at number seven, Ravindra Jadeja at number eight and then three more bowlers, whose role changes depending on conditions. Indeed, this transformation into a batsman with real responsibility has turned things around for India's lower middle-order, which had struggled with life after MS Dhoni.
Ashwin's year started with a multitude of IT20s as a warm-up for the World T20 in India. After struggling somewhat in Australia, where he has a mixed record in all formats, the 30-year-old took nine wickets for just 33 runs in eleven overs against Sri Lanka, spinning their capable batting line-up into a web. He again kept things tight throughout the Asia Cup, before starting the World T20 with an economy rate below six in the first three games of the group stages. However, Ashwin's struggles against Australia and West Indies epitomised the troubles of India's attack, as he was hit out of the attack by some brutish hitting, and could not prevent India from elimination at the semi-final stage.
The right-hander bounced back against the West Indies in style. Hauls of 7/83 and 5/52 were matched by hundreds in Antigua and St Lucia, as India secured the number one spot in the ICC Test Rankings. On home soil, Ashwin then took 27 wickets in only three Test matches as the hosts continued their fine home record against New Zealand.
England appeared to be much better equipped to challenge India in the subcontinent, with their series win in 2012/13 still fresh in the memory, but captain Kohli and his partner-in-crime Ashwin had other ideas. The off-spinner picked up 28 wickets and scored 304 runs in the series, with his 5/67 as Visakhapatnam and 6/55 at Mumbai both proving to be match-winning efforts.
With his bowling and batting improving hugely, Ashwin will once again look to have another great year in 2017, with important series against Australia at home and South Africa away, and the Champions Trophy coming up. He hasn't had the greatest of times in away tours to date, but he's improved so much as a cricketer that he will be looking to put this right next year.