2016 has been a remarkable cricketing year across all formats. After kicking off with West Indies' dramatic triumph over England in the final of the World T20, the year brought four different number one-ranked Test sides and a world-record ODI total.
This article forms the first in a five-part series counting down the world's top 25 international players of 2016 across the three formats.
25. John Hastings (Australia)
By Sean Brown
While many top players aim to play all three formats nowadays, John Hastings has been limited to 50-over cricket for Australia. However, this has not stopped him from enjoying an impressive year.  Only fellow Aussie Adam Zampa has taken more ODI wickets in 2016, having playing four more matches.
Hastings has played 15 ODIs, taking 29 wickets, with an average of 24.13, and an economy rate of 5.32. His personal highlight came in Sri Lanka when he took a career best 6-45. The Victorian also notched his maiden fifty in South Africa a month or so later, proving he contributes more to the team than just wickets.
Hastings' rise to form this year has been timely as he has provided additional depth after injuries to Mitchell Starc and James Faulkner, along with the retirement of Mitchell Johnson last year. He has bowled at all stages of an innings, offering his captain adaptability and control with an economy rate under six.
At just 31, and by not playing Test cricket, Hastings is set to enjoy several more years at the highest level.
24. Kraigg Brathwaite
By Matt Roller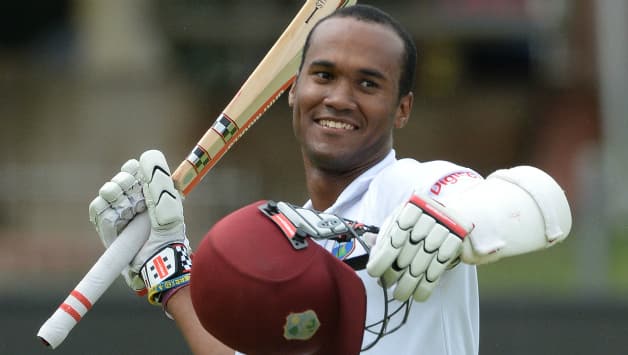 Whilst brother Carlos stole the headlines with his four consecutive sixes to win the World T20 in the spring, it was Kraigg Brathwaite who performed most admirably for the West Indies in 2016.
The Barbados-born opener was the only man to pass 500 runs for the struggling Caribbean outfit in Tests this calendar year, making 613 runs at 55.72.
The 24-year-old is very much a traditional Test match opener. His strike-rate this year stands at 42.04, and most of his fifties have been stoic efforts: a 174-ball 85 in Australia was followed by a 218-ball 74 and a 163-ball 64 at home to India, and his unbeaten 142 in the UAE against Pakistan took 318 deliveries. An unbeaten fifty in the second innings at Sharjah to follow his ton steered the Windies to their only Test win of the year.
In one-day cricket, Brathwaite is a man of limited talents, but he did manage 78 in a tied ODI against Zimbabwe in November.
The right-hander is already vice-captain of the Test side, and has experience skippering both the national U19 team and Barbados; it seems inevitable that if he can continue to score heavily in 2017, a permanent position as captain awaits.
23. Tom Latham
By Arjun Bhardwaj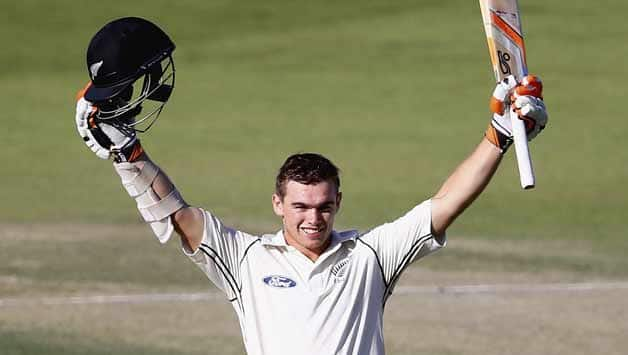 New Zealand opener Tom Latham has had a remarkable 2016 in all formats of the game.
His year got off to a flying start when he scored a well-fought 63 against Australia in the first Test he played. This was the start to a magnificent year for the opener.
His 2016 peaked when he came up against Zimbabwe in the two-Test series. He hit centuries in both games, and scored a cumulative 254 runs in the series.
However, the next two series he played was in the toughest possible conditions. Latham opened the batting away in South Africa and failed in both matches, making only eight runs in four innings. Things looked to get even tougher for Latham as he headed to India, where he would come up against the number one Test side in testing conditions.
However, Latham was arguably the best batsman for the Kiwis and played some stellar innings, registering three fifties in the three matches. To end his Test year, Latham hit a solid 80 against Pakistan; this was a true testament to his immense skill.
Latham also found some success in the ODI format as well. Despite low scores against Sri Lanka and Pakistan, Latham found his limited overs form against India once again.
Latham, who looked at ease in the subcontinent, notched two scores above fifty and a 46 in the five match series. Most notably was his incredible performance in Dharmsala in the first ODI. Latham carried his bat throughout the innings, as he recorded an unbeaten 79 at a decent strike rate of 80. With the Champions Trophy next year, Latham will be looking to improve on his ODI performances to become a truly dominant white-ball player.
22. Josh Hazlewood
By Tyler Maher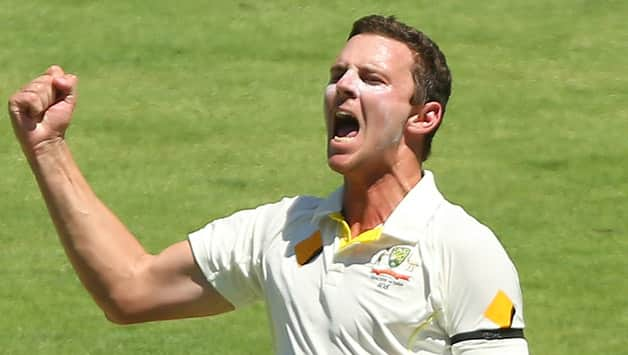 Josh Hazlewood has emerged as the leader of Australia's potent fast bowling cartel for the next decade in 2016, especially in the Test arena.
With the Boxing Day Test against Pakistan still to come, Hazlewood has had a decent year without being stellar, taking 37 wickets at 29.21 in 10 matches. His Australian summer had been very fruitful though, with 20 wickets in just four Tests. These numbers still fail to paint the whole picture of Hazlewood, with his ability to bowl in partnership with his fellow spearhead Mitchell Starc a decisive factor in his place on this list.
Australia's pace leaders are fast compiling a case for the most dangerous pair of opening bowlers in the world. After 18 Tests together the pair now have 171 wickets at an average of 9.5 wickets per test between them. When compared to Australia's most prolific fast bowling duo of Glenn McGrath and Jason Gillespie, who grafted 483 wickets together in 58 tests at 8.32, Hazlewood and Starc are clearly well on their way to stamping their mark on Australian cricket.
When you combine these factors with the statistic that Hazlewood led all comers for wickets in the recent three-Test South African series – where he took 17 of Australia's 50 wickets (34%) at 22.04 runs per pole – his place in the top echelon of 2016 is clearly justified.
21. Faf du Plessis
By Sean Wilson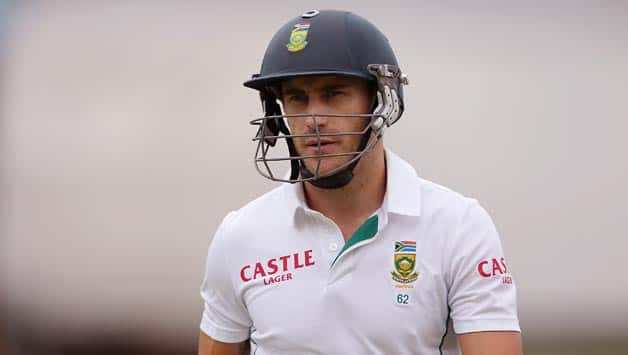 It has been an interesting year for Faf du Plessis. After suffering from weak form during the Test series defeat at home to England at the start of 2016, du Plessis suffered more pain, this time as skipper of the T20 side, who crashed out of the World T20 before the semi-final stage.
However, the 32-year-old began to turn his form around as South Africa returned to the Test arena to face New Zealand at home in August. In the second of the two matches, Du Plessis, in his preferred batting position at number five, scored a magnificent unbeaten 112 against a dangerous bowling attack containing Trent Boult and Tim Southee. It was an innings in which he led from the front and proved that South Africa, who scored 481/8 declared and won by 204 runs, were ready to be a force again in Test cricket.
Du Plessis then captained his side to a whitewash of Australia in the five-match ODI series in October. He particularly caught the eye with a fluent 111 in the second match at Johannesburg and then a vital 69 in a run chase at Port Elizabeth. Du Plessis' captaincy and resurgent form with the bat were catalysts behind South Africa's improved results in both Test and ODI cricket.
Yet the most controversial moment came during the second Test of South Africa's tour of Australia at Hobart. Du Plessis was accused of tampering with the match ball with the help of a lolly he was eating at the time. What followed was harsh criticism from the Australian media and public and despite the public backing of his teammates, du Plessis was well and truly in the spotlight going into the final Test at Adelaide.
But the sign of a great player is when he performs under pressure. Coming out to a chorus of boos at the Adelaide Oval, du Plessis must have been nervous. He didn't show it, as he stroked his way to a marvellous unbeaten 118 out of his side's total of 259/8 declared. It was one of the innings of the year due to the sheer determination.