England face a tough challenge in Mumbai. 2-0 down against India with two Tests to play, the visitors know that to secure an unlikely series draw they need to play out of their skins in the final two fixtures, and with a fragile batting line-up and worn-out bowling attack, that challenge looks insurmountable.
LWOS Cricket's Sean Wilson, Luke Flannigan and Sean Brown discuss three key questions for the tourists ahead of Thursday's fourth Test.
1. Was it the right decision to replace Haseeb Hameed with Keaton Jennings?
SW: Yes, it was the right decision.
Jennings was prolific in Division One of the County Championship last season, scoring more runs (1602) and more hundreds (7) than anyone else. He is similar to Marcus Trescothick in the sense that his play does not involve much footwork but involves terrific hand-eye co-ordination and he hits beautifully through the offside.
Losing Hameed, who had impressed virtually everyone on this India tour, was a big blow. However, having someone as prolific as Jennings come in shows the strength in depth of batsmen that England can choose from, with Nick Gubbins and Daniel Bell-Drummond also waiting in the wings.
The fact that Jennings scores most of his runs at Chester-le-Street, where conditions favour bowlers more often than not, is testament his talent. Indian conditions are totally different though and it will be interesting to see how Jennings goes against the likes of Aswhin and Jadeja.
LF: Yes. Blooding young players in vital positions is one of the best avenues that England can take in strengthening their squad and validating their domestic system. It is also in keeping with the ECB's blueprint on selection policy: pick them if they're scoring runs. Keaton Jennings scored more runs than anyone else in the County Championship last season and had a better average than both Ben Duckett and Haseeb Hameed.
There is of course a point to be made on the difficulty for left-handed batsmen like Jennings in the sub-continent because of the rough being created outside their off stump. But realistically, the left-handers that have failed this tour haven't been outclassed by unplayable deliveries but out-smarted by their lack of appropriate technique.
SB: England's dilemma at the top of the order refuses to go away. However, on this occasion, it is through injury rather than having the wrong man for the job. Hameed has already proved in this series that he is more than capable and will come back into the team against South Africa in July. In fact, I expect the selectors to have a selection headache come July as Jennings is the right replacement. Nick Gubbins was the only real serious competition while some favoured Joe Root to return to his natural role.
Jennings enjoyed an even better county season than Hameed which caused some to question why he was not selected ahead of the Lancashire youngster. Nevertheless, England could find themselves in a 'London bus' situation where they are trying to fit both players into the team. Jennings being the more flexible player could bat at three, with Joe Root moving back to his most favoured position at number four. Without looking too far ahead, Jennings will be well aware of how impressive Hameed has been and with England 2-0 down, it is a golden opportunity to show what he can do and give the selectors an almighty headache come next summer.
2. Should Liam Dawson play the Mumbai Test?
SW: No, he should not. It has been proven in all three Tests in this series that Alastair Cook's reluctance to use his third spinners, Gareth Batty and Zafar Ansari, for long spells has meant that England have virtually been playing with only five bowlers. Cook has had much more confidence in turning to Adil Rashid and Moeen Ali than his third spinner and it does not look like that situation will change anytime soon.
It looks increasingly likely that England, unless the Mumbai pitch is an absolute dust bowl, will play four seamers and two spinners in the fourth Test. Perhaps one of Steven Finn or Jake Ball would be more reliable than Dawson, whose stats are hardly flattering. The left-arm spinner took just 20 Division One wickets last season at an average of 43.85. His selection over Jack Leach was a very strange one by the selectors.
LF: I really don't understand the selection if it is intended to be something more than him being there for the sake of it: a replacement in case Moeen or Rashid get injured perhaps?
Dawson is yet another jack-of-many-trades kind of player, a like-for-like switch with Ansari. England should have learned from this tour that it is futile to try and beat India at a game they've mastered. The trident spin attack didn't work for England like it didn't work for New Zealand because neither side has the quality to beat India in that way. England have more of a chance of winning a Test by sticking to their strengths of seam bowling. They should have picked another batsman, Nick Gubbins.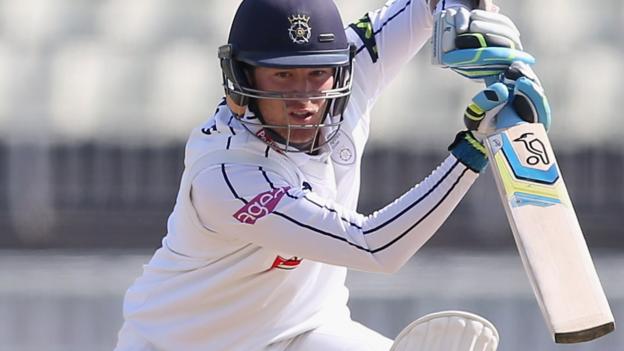 SB: Liam Dawson is the new Samit Patel. For too long now England have tried to select 'bits and pieces' players who can supposedly do a bit of everything. It only proves successful, however, when they are at the standard of Ben Stokes, Jonny Bairstow, Chris Woakes and Moeen Ali.
Liam Dawson is not yet at that level. Of course, he will only reach such a standard by playing at the highest level but with so many talented all-rounders already in the team, England should pick the best bowler or batsman available – whichever best suits the balance of the side.
Pre-match predictions have the Mumbai pitch turning on the third day which should mean that Jake Ball or Steven Finn should be a bigger threat in the first innings. Rashid and Moeen have 25 wickets between them, six more than all the seamers put together, and Alastair Cook has struggled with what to do with his third seamer. Furthermore, if England cannot score first-innings runs with Adil Rashid coming in at nine, then a man with a first-class average of 34.17 will not change that.
3. Can England get back into the series?
SW:  It all depends on how they approach their batting. If England apply themselves and resort to proper Test match batting, as they did in Rajkot, then there is every chance that they could score 500+ again due to the fact that they have the players to can go big.
However, if England decide to be too positive and needlessly give their wickets away by trying to smash the Indian bowlers into the stands, which proved their downfall in Mohali, then they have little chance of getting anything out of this series.
It will be important for England to win the toss again. That way they can have a second chance and try to rectify the mistakes in Mohali, with first innings runs in India being absolutely vital. This England side have talent and ability in abundance and have shown that they are capable of devastating performances. The bowling department looks solid, yet the gameplan and application when they bat must improve. It could well decide their fate for the rest of the series.
LF: Probably not, is the most optimistic answer I can muster.
While I put my hand up and say I supported the defensive tactics taken in Rajkot, England must surely now be ruing the missed opportunity from the first Test. On their best days of this entire tour, they couldn't beat India because they were equal to the pressure.
India have won all of the mini-battles in this series. When under the cosh, they've risen to the challenge whereas England have buckled. It is going to take an Indian meltdown for England to win a Test. At this moment in time, they exude so much confidence that even with a capitulation, the hosts could still pull off a heist.
SB: Recent history tells us that there is no way England can get back into this series. They have come from 1-0 down a few times in the past decade, but 2-0 has always proved a bridge too far. Moreover, it has triggered some of the darkest days in English cricket. England rarely competes very well for pride and perhaps the only consolation for England fans is that a whitewash is not possible.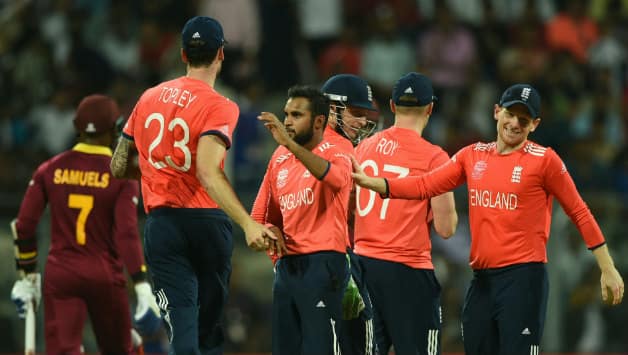 However, this England team have a habit of achieving what they are not supposed to. No one expected them to win the Ashes last year. No one expected them to win in South Africa. No one expected them to come within one over of winning the World T20. England fans will take heart for two reasons. Firstly, the players will be refreshed after a week's break following five test matches in six weeks. Secondly, England have a good record in Mumbai as they achieved comprehensive wins in 2006 and 2012.
All is not lost for England in this series and it will be a surprise to see a capitulation similar to that of the 2013/14 Ashes series. However, India will be fully expected to complete a 4-0 scoreline.