This year, like any other for the past ten years, has seen t20 competitions sweep across all major Test playing nations, with the exception of Australia's Big Bash which gets underway on 20th December, along with a World Cup watched by millions. While the t20 baton has been passed from one country to another, Test cricket has continued to be scrutinised.
The standard of Test cricket remains high, but dropping of attendances and general interest has led to some arguing that Test cricket is in terminal decline. Certain players have now turned their backs on playing the longest form of the game in order to pursue the riches that t20 cricket brings. Arguably, the days of playing Test cricket for these players have been numbered through age, injury, or disputes with their respective cricket boards. However, young cricketers of future generations will perhaps not waste the best years of their careers playing Test cricket, but instead, will pursue the opportunity of t20 cricket from the outset.
While the most pessimistic try and predict when Test cricket will meet its inevitable fate – here are five players of the latest generation who will carry the torch for Test cricket:
1)      Sami Aslam – 20
A watchful left-handed opening batsman who knows where his off stump is, Sami Aslam will have the traditionalists purring. After making his first two appearances against Bangladesh last year, Aslam returned to the team against England to solve half of Pakistan's problems at the top of the order. Mohammed Hafeez had over ten opening partners before Aslam came back into the team, and has since been dropped due to poor form. Now, Aslam, alongside Azhar Ali, has provided more stability at the top of the order as just last month the pair shared an opening stand of 215 against the West Indies.
Sami Aslam came back into the team due to James Anderson having Shan Masood on a piece of string. However, Anderson had no such luck with the 20-year-old as his traditional approach of a watchful nature, solid defence and patience allowed him to wear down the England bowlers during an impressive first-innings back in the team where he made 82 off 176 deliveries. Aslam has since made five scores of fifty or more, the highest of 91 coming in his latest match against New Zealand.
Sami Aslam has not followed the more modern approach of an opening batsman, such as David Warner, but instead has upheld the traditional values to opening the batting in the longest form of the game.  His approach will allow him to enjoy a long and successful career, if the format should survive long enough for him to do so.
2)      Mehedi Hasan Miraz – 19
After just two matches of his career, Mehedi Hasan Miraz has already taken Test cricket by storm. At just 19 years old, the off spinner ripped through England's batting line up in the recent two-match series, taking 19 wickets. The emergence of t20 has resulted in the selection of more mystery spinners, but Hasan has already shown in his two matches that traditional off spin still has a place in the game and is still very much a danger to any batsman.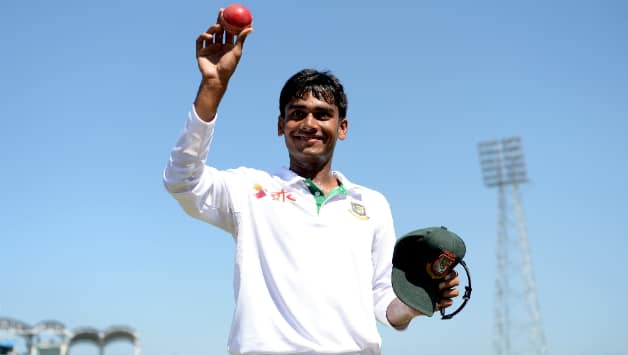 Bangladesh have focused on white ball cricket in recent times to achieve success so Hasan's rise will be a welcome addition to their Test team. Using flight and guile as opposed to mystery deliveries, Hasan showed maturity beyond his years as he opened the bowling in all four innings so far in his Test career; bowling consistent long spells with very few loose deliveries. White-ball cricket should not be too far a bridge for the off-spinner, although the competition is higher in Bangladesh within the shorter formats. Should he not get the chance, Test cricket will be richer for it.
3)      Kusal Mendis – 21
With Mahela Jayawardene and Kumar Sangakkara retiring in recent years, Kusal Mendis does not only partially hold the hopes for Test cricket, but for the Sri Lankan team itself. Sri Lanka's inexperience has been their downfall at times this year, especially away from home where conditions outside of Asia have proved to be alien to their young players. It was most apparent during their tour of England as they barely posed a threat to their experienced opposition as they fell to a 2-0 Test series loss, 3-0 in the ODIs, and a hammering in the only t20.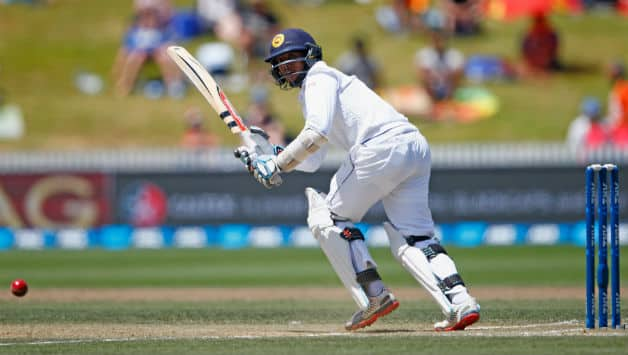 Nevertheless, bad experience is still experience and the 21-year-old came of age during the recent home series against Australia. In his most defining knock of his career so far, Mendis smashed 176 off 254 balls to inspire his side to a win against the world number one side (Australia have since been replaced by Pakistan, and now India). With Sri Lanka facing a first-innings deficit of 76, Mendis countered the low-scoring nature of the game to lead his team to a famous win – Sri Lanka continued their momentum to whitewash Australia and win the series 3-0.
No doubt stern challenges lay ahead for Sri Lanka, none other than a Test series in South Africa which gets underway on Boxing Day. However, with exhilarating young players in their team, they might uncover a couple more heroes for future generations to follow into Test cricket.
4)      Kagiso Rabada – 21 
At just 21 years old, Kagiso Rabada is the most exciting fast bowler for some time. Without doubt, the most impressive thing about Rabada is the maturity he has already shown. Ideally, any young player is allowed to integrate into the team as a third seamer or an extra batsman. However, with continued injuries to Vernon Philander, Dale Steyn and Morne Morkel – the young quick has been thrust into the limelight and trusted with extra responsibility.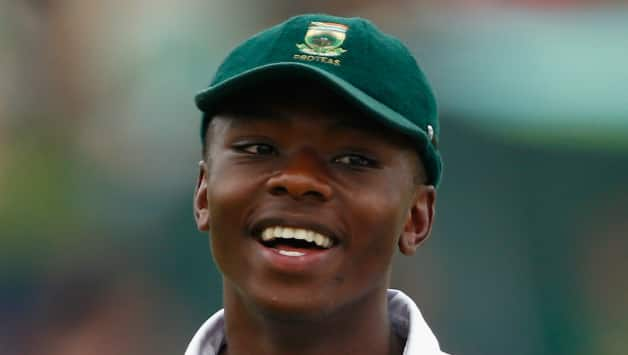 Rabada has thrived in his new role as in 2016 having taken 42 Test wickets at an average of 22.23 – his career best match figures of 13-144 coming against England in January. Fast bowlers are said to not fully mature until 26/27 years, and should Test cricket survive that long, Rabada will be a master of his art by that time. Without creating too much pressure for a young player, Rabada is certainly capable of reaching similar heights to Donald, Pollock, Ntini, and Steyn. Australia are most known for producing an endless line of fast bowlers, but South Africa too should be known for producing fast-bowling greats.
Rabada's workload will be great as South Africa will wish to unleash their latest talent in all forms. However, the 21-year-old's strong action and slender figure are good signs for him to avoid injury. T20's have not impacted Test match bowling as it has bowling as on the whole bowlers enjoy more success in the longest form of the game as opposed to the ever brutal shorter forms. Bowlers are able to employ all their skills to oust batsmen, rather than adopt a 'you miss I hit' policy. If his short career so far is anything to go by, Rabada should be terrorising batsmen in all forms for years to come.
5)      Haseeb Hameed – 19
Ten batsmen have tried and failed to bat alongside Alistair Cook since Andrew Strauss' retirement in 2012. Step forward Haseeb Hameed. At just 19 years old, and with less than 25 first-class matches under his belt, Hameed has made the role look his own in the first three Tests against India more than any other batsman has done in the past four years.
Hameed has been hailed as a throwback, much like Sami Aslam, with an old-fashioned method of accumulating runs. The Bolton Blocker, as he is known, craves to be at the crease and is furious to be dismissed in any way. Just six innings into his Test career, the 19-year-old has scored two fifties, been run out, dismissed by a ball that never reached his ankles and received multiple body blows – the last of which has forced him to return home with a broken finger.
The maturity and determination shown during his intended match saving innings of 25 off 144 balls was praised as much as any t20 hundred. However, his second fifty was something quite special. It will go down in the scorebook as a consolation 59* scored in a losing effort, but Hameed should be remembered for it for the duration of his career.
Unlike Rabada and Mendis, Hameed will almost certainly never play white ball cricket for his country. Cricket must ask itself, how can a young batsman who embodies everything that Test cricket represents be left to waste away until eventual extinction? Who knows how many young children Hameed has already inspired with his efforts in India. With a few more similar performances, perhaps youngsters will want to emulate Hameed and Aslam rather than debate who can hit it the furthest.
The Future
It is unreasonable to expect children of a young age to appreciate the efforts of all five aforementioned players and for them cricket is purely entertainment, and rightly so. However, by introducing cricket to children using t20s, it is setting them on a path where they will hopefully become lifelong cricket fans. There is no doubt in my mind that this can be achieved by t20 cricket alone, and these five players along with many more will help to carry the torch for Test cricket.