After the debacle of Dhaka, you would have been forgiven to be worried about England's prospects in India. Questions remained: Can England find a top order batsman? Can the spinners produce consistent pressure? After Rajkot, these issues are well on their way to being addressed.
Despite not winning the match, this was an England performance that would have pleased even the sternest of critics. Amidst all the talk of being hammered by India, Alastair Cook's men proved that they are more than up for the fight.
There were so many positives. Firstly, at the tenth time of asking, it seems England have finally found an assured opening partner for Cook. Haseeb Hameed had a superb Test match. If his first knock of 31 looked encouraging, then his second-innings 82 would have given enormous excitement to his fellow players, staff and fans.
It wasn't just the amount of runs Hameed scored, it was the way in which he got them. Using assured footwork and compact strokeplay, the 19-year-old negated Ravi Ashwin and Ravindra Jadeja – two bowlers who have ripped through many an opposition at home in recent times – with ease.
What's more, Hameed's temperament and hunger for batting long are features that will only stand him in good stead. In order to win in a country like India, England could not afford to be 40-3 any longer. Now, with someone as impressive as Hameed opening, those days look to be gone.
But we must be careful. Previous openers Nick Compton, Sam Robson and Adam Lyth also made promising impressions early in their careers and later faded away. However, Hameed seems to have the best technique and temperament of all those who have fallen before him. And with Cook and Joe Root both enjoying excellent Test debuts in India before, the omens look good for Hameed.
Another area of major concern going in this series was the spin department. In Bangladesh, Moeen Ali, Adil Rashid and Zafar Ansari failed to maintain any discipline and consistency to threat the opposition batsmen. There were too many bad balls followed good ones, leaving Cook no choice but to turn to his seamers instead. It was a contributing factor in England not succeeding, particularly in Dhaka.
However, in Rajkot, the spin trio put in a much-improved performance. Rashid especially put in the display that finally matched his undoubted potential. The Yorkshire man used his plethora of variations to not only consistently trouble the Indian batsmen, but also tie down an end and allow Cook the control he and his team so desperately required.
The form of Rashid will be imperative for England in this series. His ability to turn the ball away from India's right-handed top order, as well has having a canny knack of cleaning up the tail – a problem for England over the years – mean that Cook may have a man he can turn to in order to get wickets at crucial periods.
Moeen and Ansari also bowled well. Both did not have the rewards to show for their efforts but were still probing nonetheless. The fact that England's spin trio (thirteen wickets) outbowled their opponents (nine wickets), who have gained a reputation for being devastating in Indian conditions, provides plenty of room for comfort.
Amongst the major improvements in key departments, there were also sparkling performances elsewhere. Cook's second-innings century was the 30th of his Test career and his fifth in India – the most from any visiting batsman ever. And the comfort with which he played as his innings went on looks ominous for the series.
An innings that should not be underestimated was that of Joe Root. After winning the toss and batting, England needed to make a big score and at 102-3, that requirement was slipping. However, Root has dug his side out of much worse positions in the past and day one was no different. The equanimity and tempo of his knock, along with the supreme skill on show, laid the platform for that big first innings total – something that is so vital in the subcontinent. It was yet another sparkling performance.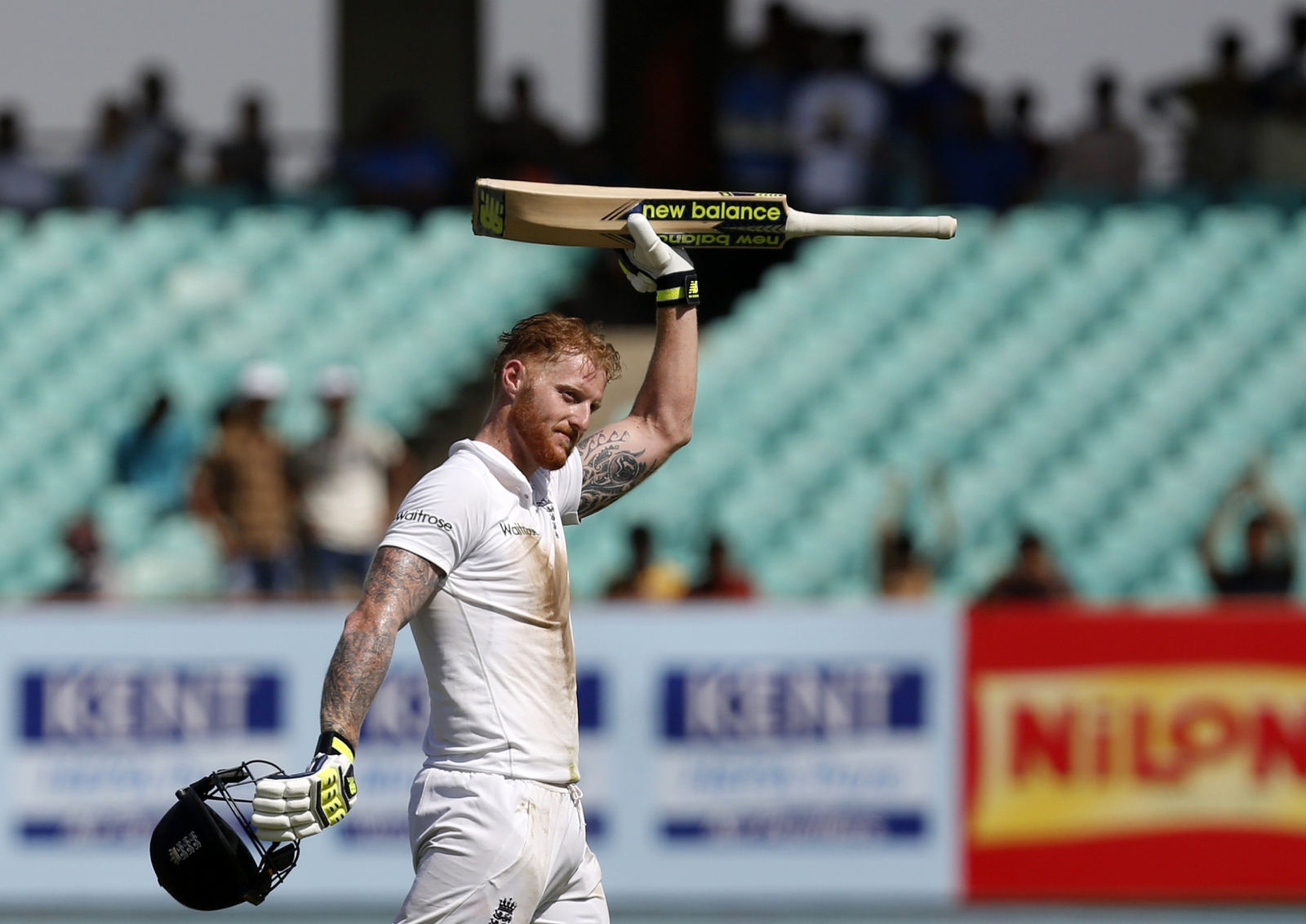 There were also hundreds for Moeen and Ben Stokes, who combined compact defence with their lavish strokeplay to maintain the momentum set by Root. Moeen currently looks as comfortable as ever in the number five slot, with his impressive ability to nullify and attack India's spinners looking promising going forward.
Whether Stokes is 100% fit to bowl yet is not known. However, his aggressive intent with the bat in England's engine room paid off significantly in Rajkot and England will hope for more of the same in Vizag. We did not see too much reverse-swing from the England seamers in this match, an important feature of this side. Yet with Stokes being considered as the best exponent of reverse-swing, the emphasis on his fitness could not be strong enough.
And so England move on to Visakhapatnam, full of confidence. After being written off before a ball was bowled, the dominance of Alastair Cook's men has given England new-found hope, something that was virtually non-existent after Dhaka. If India were not aware that they were in for a fight before this series, they will surely realise it now.