England begin arguably their biggest challenge of the year in Rajkot on Wednesday. The five-Test series against India represents numerous challenges. And while were plenty of positives to take from their 1-1 series draw in Bangladesh, the damaging second Test defeat at Dhaka emphasised the challenge ahead.
Two big issues hang over this England team. The first is whether or not the batting unit can play spin comfortably and for long periods. Alastair Cook's men failed to reach 300 once in the series against Bangladesh, and if they are to triumph against all odds in this series, runs from the top and middle-order are paramount.
The second problem is the spin department. While there were glimpses in Bangladesh of progress – most notably Moeen Ali's five-for in Dhaka and the relative control from Gareth Batty – the lack of consistency and threat from the spinners is a big worry. The fact that Cook preferred to use his seamers ahead of his spinners in key moments while the wicket was turning considerably, tells its own story.
Yet England are a side that should not be taken lightly. They have beaten India in their last three series against them, including that famous 2-1 win in 2012/13. And although England don't have the brilliant spin duo of Graeme Swann and Monty Panesar, as well as the brilliance of Kevin Pietersen from that series, this is a side that has plenty of seriously talented cricketers.
In Cook and Joe Root, they have two of the finest Test players on the planet who have proven their class against all opposition. England also have a record-breaking wicket-keeper batsman in Jonny Bairstow, as well as Ben Stokes, whose all-round capabilities can turn a match in his team's favour at any moment.
Stuart Broad and Chris Woakes will lead the seam attack with confidence off the back of their excellent 2016 so far. Their role, along with Stokes, in making the ball reverse-swing could be England's trump card in this series.
England will also need Moeen Ali to show his form from Dhaka where he looked a real threat, especially to left-handers. In addition, Gareth Batty's control and experience is bound to be a vital part of tying down the free-scoring Indian batsmen, who will look to attack his bowling at every opportunity.
The role of Adil Rashid, who should get the nod ahead of Zafar Ansari for the first Test, will be important also. The Yorkshireman failed to apply any pressure in Bangladesh, with his bowling average of 29.85 and his economy rate of 3.81 being the worst of any bowler to take four or more wickets in the series.
Nevertheless, with the plethora of right-handers in the Indian batting line-up, along with his ability to clean up the tail quickly, Rashid could be a real key component to England's attack if he finds his feet.
If England are to win at least one Test in the series, they need to do the three things that India's previous opponents, New Zealand, couldn't. Cook's men need big runs, to use reverse-swing effectively and to have control from the spinners. Having all three elements click at once during a Test match is a tough ask, but it will be what's required to overcome the mammoth task that faces them. And with the unpredictability of this England team, it will be exciting to find out if they can achieve just that.
Key Players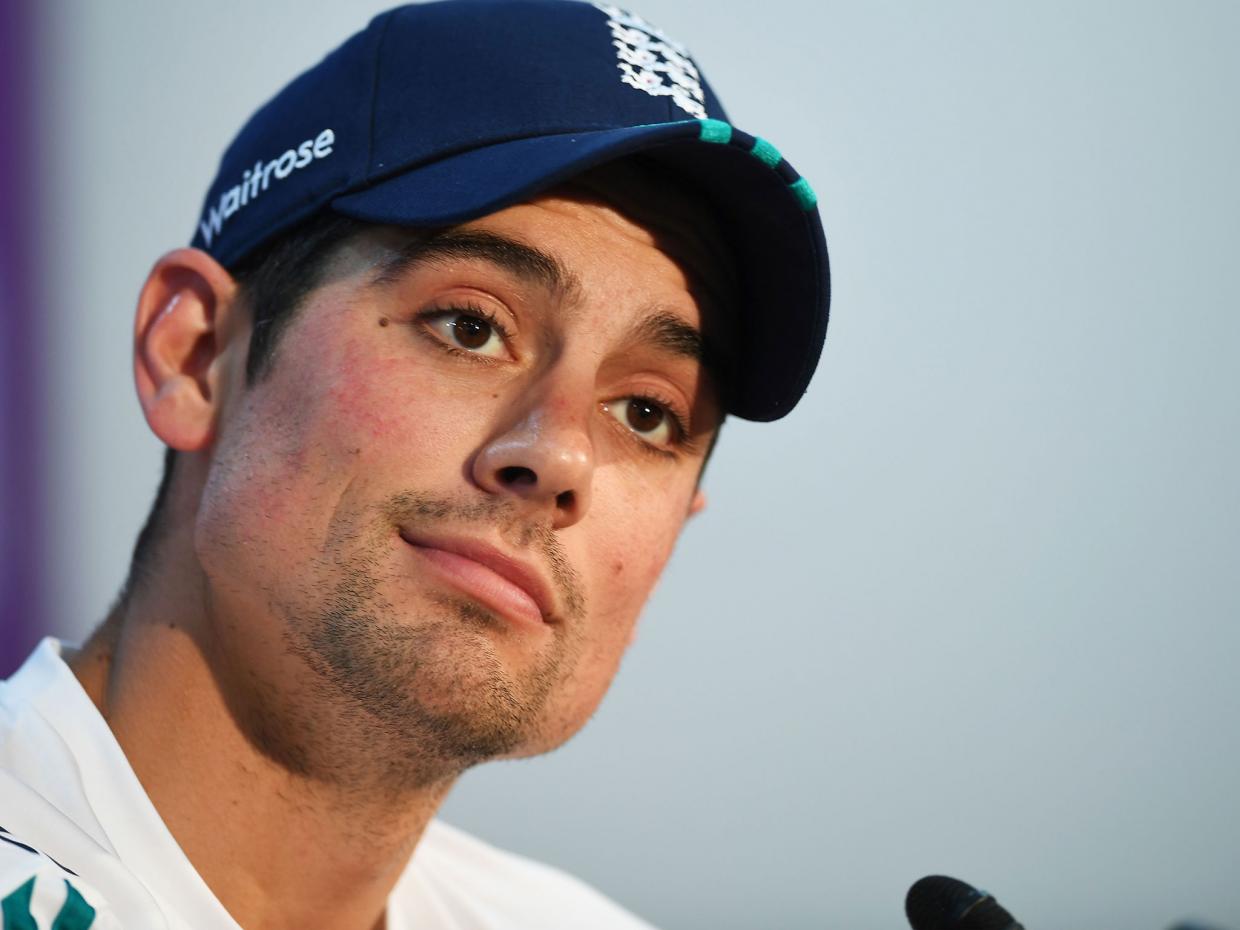 Alastair Cook
Much of England's batting hopes rely on Cook and Root. However, Cook is a man of tremendous experience and success in the subcontinent. During the last series in India, his 562 runs were a hugely important factor in his team becoming the first England side to win in India since 1984.
The Essex man's record is also the most successful from a non-Asian batsman in the subcontinent ever. His tremendous ability to bat for long periods in these conditions, along with his supreme mental fortitude and skill will be imperative to any chances of England posting big totals in this series. And after the calamitous collapse of 10-64 in Dhaka, England need their captain to lead from the front to give themselves a chance.
Ben Stokes
Stokes comes into this series as a man for the big occasion. When England were 62-5 in Chittagong, it was the Durham all-rounder's sparkling 85 that brought England out of the mire and back into a winning position. His bowling was equally impressive, as he used reverse-sing exceptionally to take 4-26 in the first innings and then bag those all-important final two Bangladesh second-innings wickets to secure a memorable victory.
It is those types of performances that make Stokes the heart of this England side. His ability to change the course of a match with both bat, ball, and in the field mean that he is the man England look to for a moment of magic. Stokes is undoubtedly one that India have to keep quiet. However, the task of doing so will likely be an extremely difficult one.
Likely XI:
Alastair Cook (c)
Haseeb Hameed
Joe Root
Ben Duckett
Moeen Ali
Ben Stokes
Jonny Bairstow
Chris Woakes
Adil Rashid
Stuart Broad
Gareth Batty