There was widespread amusement when Jackson Bird was left out the Australia Test squad to face South Africa due to his batting.
It was a widely-derided decision when you consider that Bird is a bowler and a very good one at that. He took seven wickets in his last Test match, against New Zealand in February, and took six in his last first-class match.
Bird's first-class return of 226 wickets at 24.53 attest to his remarkable skill and yet the selectors have decided to focus on another statistic: 437 runs at 9.10 with a highest score of 32.
That is not to say his replacement, Joe Mennie, was not deserving of a call-up, especially when you consider he was the leading wicket-taker in the 2015/16 Sheffield Shield season. But what seems to have swayed chairman of selectors Rod Marsh was not his ability with bat in hand – he has five first-class 50s to Bird's none.
It is only the latest example of the push for ever more multi-faceted cricketers and the death of the genuine rabbit. It is shame for the game which is slowly losing this most entertaining and glorious of phenomena.
Here we look at five Test greats who would have been lost to us if they were judged on their batting:
Chris Martin (123 runs at 2.36, HS 12*; 233 wickets at 33.81)
How could we start anywhere else but with the New Zealander Chris Martin.
That Martin's batting average was as high as 2.36 will shock many who had the privilege of watching him at the crease. Though it was boosted by his remaining unbeaten in 52 out of 104 innings.
Martin reached double figures for the first, and only, time eight years into his Test career. His unbeaten 12 included two fours thereby also marking it as the only time in Tests he hit more than one boundary in an innings. He finished with 36 ducks, the second most ever after…
Courtney Walsh (936 runs at 7.54, HS 30*; 519 wickets at 24.44)
Courtney Walsh was an exceptional physical phenomenon and was, alongside Curtly Ambrose, half of one of the most terrifying bowling partnerships in Test history.
With bat in the hand though he plumbed unprecedented depths as he racked up the most Test ducks ever with 43.
There were though some bright spots. At Melbourne in 1988 he batted for over 100 minutes to rack up an unbeaten 30 and help the West Indies recover from 199-8 to win the game and take a 3-0 lead in the five match series.
Glenn McGrath (641 runs at 7.36, Highest Score 61; 563 wickets at 21.64)
That Glenn McGrath has the highest Test score on this list speaks more for his competitiveness than any real ability with the bat.
Indeed for a real indication of his ability, or lack thereof, you only have to see the shock-cum-amusement on Ricky Ponting's face when McGrath crossed 50 against New Zealand in 2004.
Having negotiated a clause in his batting contract for a bonus should he ever reach a Test fifty, the knock netted him around $10,000 from his batting sponsor Sommers as well as the same amount from New Loan for the McGrath Breast Cancer Foundation.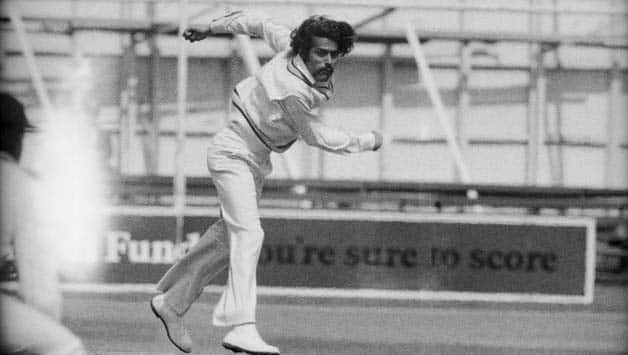 Bhagwath Chandrasekhar (167 runs at 4.07, HS 22; 242 wickets at 29.74)
It is perhaps a tad harsh to place Bhagwath Chandrasekhar on this list considering he had more reason than most to struggle with bat in hand.
Playing before the advent of helmets, Chandrasekhar also had a withered right arm following a bout of polio as a child.
While he turned this handicap into a weapon with his unpredictable leg-spin to become one of India's greatest match-winners it was a completely different story with bat in hand.
Chandrasekhar held the record for the most Test pairs (4) before a certain Chris Martin came along and went three better. To commemorate his record, Chandrasekhar was given a special Gray-Nicholls bat during the 1977-78 Australian tour with a hole in it.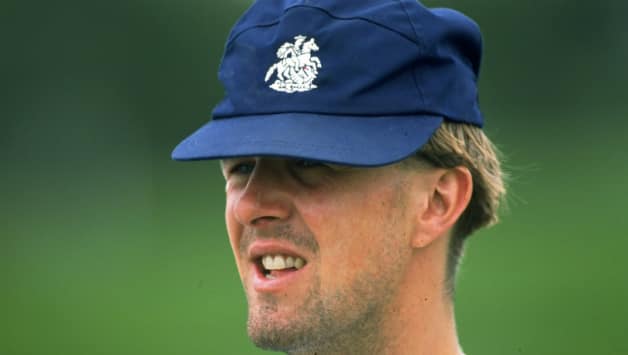 Phil Tufnell (153 runs at 5.10, HS 22*; 121 wickets at 37.68)
Phil Tufnell had a propensity for taking guard somewhere near square leg and admits now that he: "was a little bit lazy and often wasn't motivated when I batted."
With that attitude he was more likely to provide light relief than heavy runs as was the case here when trying to keep out Shane Warne.
One of the world's best finger-spinners when the mood took him, it is a close call between his fielding and batting for which was the weakest of his other suits. His missed run-out, for instance, against Australia simply defies description.